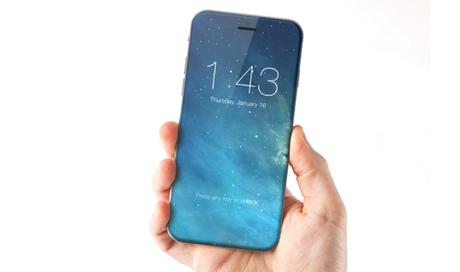 There are rumors which say that Apple will release an iPhone 7 Mini device in 2016. This device will be released alongside two larger handsets that will be almost similar to the current iPhone 6S and iPhone 6S Plus devices.
According to iDigitalTimes, Apple's upcoming 4-inch iPhone will not use the A10 processor, which is expected to be present in the iPhone 7, but instead it will be feature the A9 chip that the iPhone 6S features.
On the other hand, Ming-Chi Kuo, an KGI analyst, who've made some accurate past iPhone predictions, contradicts iDigitalTimes and reports that the iPhone 7 Mini will actually use the new A10 processor, but it will not have some features that will be found on the larger phones, such as pressure-sensing 3D touch screen. Kuo also suggests that the iPhone 7 Mini will sport a metal casing and Apple will start producing it in early 2016, followed by the larger versions later in the year.
There are many analysts who consider that Apple needs to continue the producing the four-inch handset as there are iPhones owners who will never upgrade their devices to a larger iPhone. With other words, Apple will need to release 4-inch iPhones with superior specifications, in order to make sure that the people who prefer smaller iPhones will replace their old 4-inch iPhone with a new model with the same screen size.
According to Forbes, Apple will most likely not equip the upcoming iPhone 7 Mini with top end features and instead it will use this device as a "tool" to make the iPhone fans to buy the expensive/larger models.
Until now, Apple hasn't confirmed any of these rumors, so we're not sure if they are truly planning to release an iPhone 7 Mini device next year, but as soon as we find more news about it, we will let you know.
Are you going to purchase the iPhone 7 Mini if it will be released in 2016 or will you prefer to buy a larger model of iPhone?