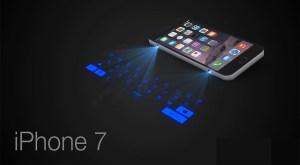 The whole world is watching the latest updates of iPhone 7 launch happened today on Tv & other platforms. Why don't you tune in your own live stream in HD.
Well! it's dust & water resistant.Confirmed!
Watch Iphone 7 launch live stream here here,. For any apple device, you can simply click on the link given above. Apple users must be updated with IOS7.0 version or later.
What are you waiting for now? Open your devices & get your iPhone 7 update before anyone else brags in front of you.

A former computer engineer who is doing article stories with gratification. I did MS degree in the flow & fashion certificate by heart. I do traveling for learning & breathing freely . I wish to touch the sky, keeping my feet on the ground. I write about fashion, lifestyle, travel, entertainment, technology & anything out of interest. My writing comes out of all foregone experiences in life.