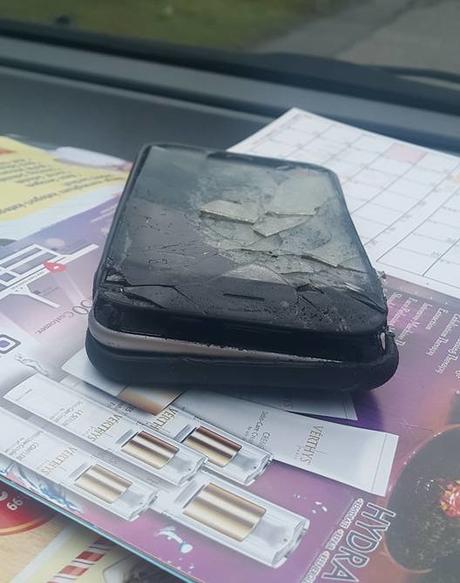 The last incident an Apple device was involved is related to an iPhone 6 which, most likely, suffered a short circuit and exploded in its owner's pants pocket. This happened recently, in Malaysia, during a night walk in the park.
The owner, named Muhammad Asyraf Daun, was walking in Jonker Walk in Malacca, a state from Malaysia, at around 11PM, when he suddenly heard the sound of an explosion and he felt hot in his pocket, realizing that something happened to his iPhone 6. Immediately, he took the phone out of his pocket and threw it away, while it was on fire and with smoke coming from it. The next day after the incident, Asyraf went to Mac City, the local Apple reseller, where he was old that the company will investigate the causes of the explosion and that if they won't find a real problem, they won't replace the iPhone 6 with a new one. The owner was shocked when he was asked if he modified the flagship, after buying it back in February 2015, because he never touched the software or anything else inside the phone. The good news is that the man escaped the incident with minor injuries.
The iPhone 6 came with an increase in size, jumping from a screen of 4-inch to 4.7-inch, which supports now a resolution of 750 x 1334 pixels with 326 ppi. Its back has two thin lines at the top and bottom, instead of wide bands of a different color, and inside, it features an A8 chipset which is powered by a dual-core 1.4 GHz Typhoon (ARM v8-based) and it supports only 1GB of RAM. The resolutions of its cameras are the same as on the previous 5S: 8MP on the front, with phase detection autofocus, dual-LED (dual tone) flash and HDR, while the front camera supports 1.2MP.