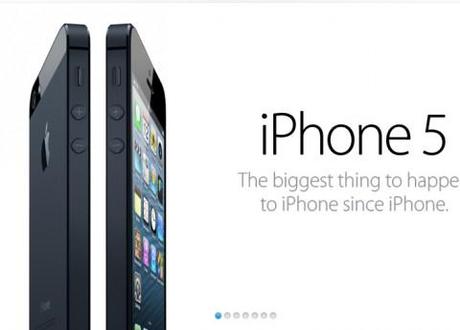 iPhone 5: Faster, lighter and prettier?
The background
The reviews are in for the iPhone 5, and so far, the consensus is that this is a high-quality smartphone. There had been a sense of disappointment when Apple first unveiled the new device, partly because of the number of leaks and partly because, at first look, the new iPhone didn't seem particularly ground-breaking. But now the critics have got their paws on the actual phone, it seems the iPhone 5 is a winner.
Than again, with pre-orders of two million on the first day of availability, well ahead of the gushing reviews, it seems Apple had already won.
Amazing software
"In truth, it's the software that makes this phone amazing," wrote Charles Arthur in The Guardian. Arthur singled out the updated Siri personal assistant for particular praise, describing the new version as "dramatically better": "Siri is voice control done right, because you don't need to think about the context of what you're asking; you simply give the command and it works it out." And the panorama camera function is truly impressive: "You can move yourself, you can move around or up and down and object, or whirl completely around – 360 degrees of freedom."
Faster and prettier
The iPhone 5 "leaves the 4S in the dust", said Shane Richmond in The Telegraph. "Starting the phone, loading apps, or taking photos – everything is faster on the iPhone 5." And when it comes to looks, the new iPhone is well ahead of the pack: "The iPhone 5 is a great smartphone made even better… It's also probably the most beautiful smartphone anyone has ever made."
The best iPhone yet
According to CNET, "It's absolutely the best iPhone to date, and it easily secures its place in the top tier of the smartphone universe." The new iPhone is incredibly light, partly thanks to the new aluminum back, and the larger screen is gorgeous. It isn't a "show-off phone", which may be why there was a slight sense of disappointment at the launch; "but, if you're looking for an excellent, well-conceived phone…well, here it is."
Great, with just one problem
David Pogue praised the iPhone 5 overall in The New York Times, but pointed out a problem" the new charging connector. It's very good – sturdier and easier to use – but not compatible with the ubiquitous old charging connector. "Apple sells an adapter plug for $30 (or $40 with an eight-inch cable "tail"). If you have a few accessories, you could easily pay $150 in adapters for a $200 phone. That's not just a slap in the face to loyal customers — it's a jab in the eye," said Pogue.