Earlier today Apple dropped a bit of a surprise by launching the iPad4 and iPad Mini all together, at the California Theatre in San Jose. They may be playing things down, saying it's only a "little more," but we say it's big. You be the judge…
MacBook Pro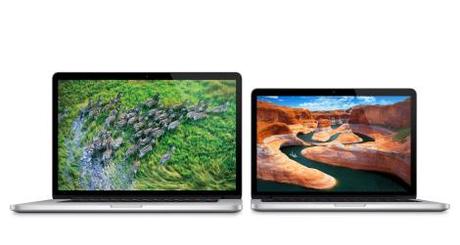 First Apple announced the 13-inch MacBook Pro with Retina display: 2,560 x 1,600 resolution, Thunderbolt and HDMI. The base model will cost $1,699 and comes with a 2.5GHz i5 processor, 8GB of RAM and 128GB of flash memory. At the top end you can expect 768GB hard drive, atop a Core i7. And of course, they are slimmer.
Mac mini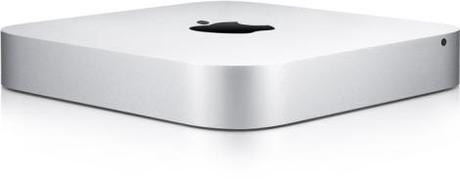 It's Apple's smallest desktop, the Mac Mini. And it just got a spec update just one year after its last refresh. Now, there are two new Mac Minis, one, a $599 model with a 2.5GHz dual-core i5 Ivy Bridge processor, 4GB of RAM and 500GB HDD, and the other, a $999 server model with a 2.3GHz quad-core i7 Ivy Bridge, 4GB of RAM and dual 1TB HDDs.
Graphics are handled by an Intel HD 4000 GPU and Bluetooth 4.0 is handling wireless devices. Four USB 3.0 slots come built-in, as well as an SD card reader and HDMI out. Apple says the new Mac Mini has a Thunderbolt port, as well as SDXC, Gigabit Ethernet, and FireWire 800 ports.
Nex-gen iMac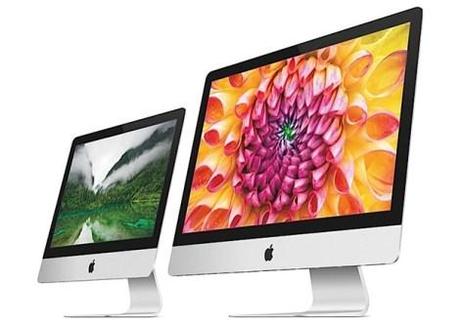 Screen sizes remain the same and include both a 21.5-inch, 1080p model and a 27-inch, 2,560 x 1,400 model, these models share 720p-capable front cameras with dual microphones as well as NVIDIA's GeForce 600-era graphics, up to 32GB of RAM. They will have options of 3TB of spinning storage, a 768GB SSD or Fusion Drive that mixes both 128GB of flash with 1TB or 3TB of conventional storage. There's no optical drive.
The 21.5-inch model will cost you $1,299 for a 2.7GHz Core i5, 8GB of RAM and a 1TB hard drive; the 27-inch model will be priced at $1,799 and you'll get a 2.9GHz Core i5 as well as the same memory and storage.
4th generation iPad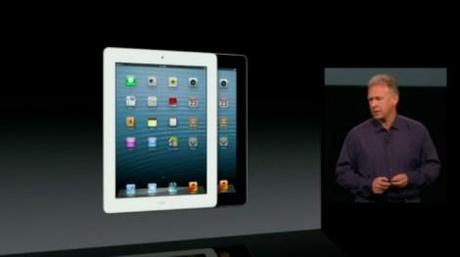 Although, it's essentially a hardware refresh for Apple's 3rd gen tablet, it still came out as a surprise. New iPad packs A6X silicon with quad-core graphics that the company claims provides double the performance of the old A5X chip. It also gets dual-band 802.11 a/b/g/n WiFi, a 720p FaceTime camera round front and the new image processor first seen in the iPhone 5. Of course, it also gets the reversible Lightning port, and will be available in both black and white. Pricing stays the same as its predecessor, with a 16GB WiFi version for $499 and a 16GB model with cellular data on board costs $629.

7.9-inch iPad Mini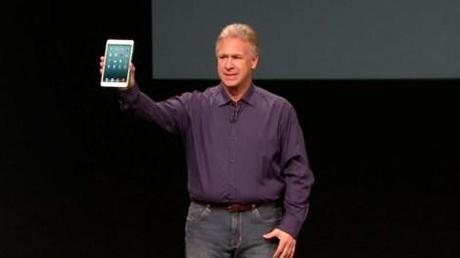 This one, wasn't a surprise at all. Apple's iPad Mini is a 7.9-inch tablet that's designed challange Google's Nexus 7. Packing the same 1,024 x 768 resolution as the iPad 2.  This little guy has the same anodized edges as you'll find on the iPhone 5 with a 1,024 x 768 display, A5 CPU and optional LTE for $329.
It will pack a 5-megapixel camera and LTE, it's running the last-generation A5 CPU*, but combined with that less-dense display.

N.