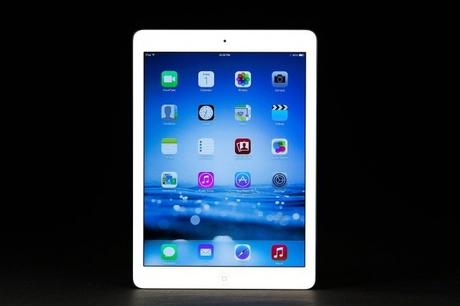 Apple is currently working on the iPad Air 3, which is expected to arrive in the Q1 of 2016, and lots of rumors are circulating on the internet about its specs. The fans will be disappointed to hear that the upcoming tablet won't come with a pressure-sensitive 3D Touch display because there are problems with the supply chain for the components.
According to Kuo, Apple has encountered major difficulties and the situation is described as "one of the most severe production bottlenecks in iPhone 6s supply chain", which is below 30 percent utilization. Regarding the price of the iPad Air 3, reports say that Apple will freeze it, because otherwise, its success would be compromised. There are plenty tablets on the market and the buyers are interested in buying the best device with the most affordable price.
The iPad Air 3 should ditch the 16GB variant of storage, which is very criticized by the Apple fans and reviewers, and it would be great it the manufacturer will listen to people's demands and double the capacity of the internal memory.
It's not sure if the size of the iPad Air 3's display will be increased or it will stay the same, but its resolution is rumored to be increased to 2,334 x 3,112 pixels, from 1,536 x 2,048 pixels. The processor will be either A9 or A9X (the latter is used on the iPad Pro) and it will be backed by 2GB or 4GB of RAM, depending on what hardware configuration will choose Apple. The cameras won't have a higher resolution because neither the iPad Pro has received upgraded cameras. But the design will be improved, as Apple is continuously making its devices thinner and thinner, and the iPad Air 3 will probably measure only 5mm.
The battery will be a surprise, but a negative surprise, because its capacity is expected to be reduced from 7,340mAh, in case the tablet will become thinner. This will lead to a decrease in battery life and the fans won't be very happy about this.