Event Highlights
With great hype and curiosity, Apple on Thursday launched iPad Air 2, iPad Mini 3, new iMac, Mac Mini, OS X Yosemite. Apple also announced about the update version of 8.0 to 8.1 which will be rolling out from October 20 this year.
All new iMac
"There has never been a desktop like this. It is the world's highest resolution display" said Phil Schiller at the Thursday launch event. Apple introduced its latest desktop iMac which has 27 inch display and is priced around $2499.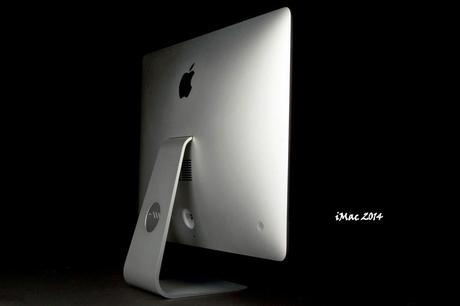 iMac 2014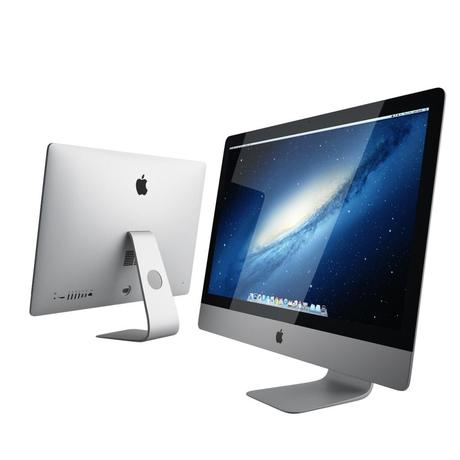 OS X Yosemite
OS X Yosemite is the new operating system which will be available for Apple Mac series, is updated with iTunes and iWork. Like other OS updates from Apple, OS X Yosemite will also be free to download.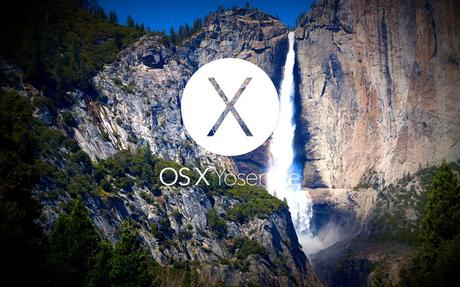 Key features of iPad Air 2, iPad Mini 3
Screen and Design
 The iPad Air 2 comes with the same design as we saw in the original iPad Air. Following the design of iPad mini, iPad air series does not have the  bulge in the back that the original iPad had. You will not find much difference in the design and looks in iPad Air 2 this time.
As far as the screen is concerned, Apple has not done enough work. iPad Air 2 comes with a screen size of 9.7 inches and a resolution of 2048 x 1536 with 246 ppi. Apart from introducing anti reflective coating on the tablet (which will reduce the reflections up to 56%) not much improvement is done on the screen. iPad mini 3  also comes with a 7.9 inches screen 2048 x 1536 resolution ad 326 ppi. Much of the work y Apple has been rather put on making the iPad Air 2 look more slimmer. Weighing about 437 grams, iPad Air 2 is 32 grams lighter than iPad Air. Whereas iPad mini 3 continues with the same dimensions and weight.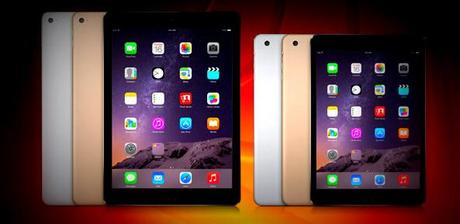 iPad Air 2 and iPad Mini 3

Camera features
Apple has improved the iPad mini Air by introducing an 8 mp camera to the iPad Air 2. Plus you can take Panoramic shots, slow motion video, shoot-time lapse video and HD videos.Moreover, the Face Time HD camera now captures 80 per cent more light than previous iPad Air's camera. But the front camera still stands at 1.2 mp in the new iPad Air which is quite disappointing.
However there is not much improvement in iPad mini 3's camera as it remains the same as the iPad mini 2. The only improvements made are slow motion videos and burst selfies.
Processor and Memory
There is no difference at all in the processor of iPad mini 3 from iPad mini 2. iPad is powered by the same A7 processor and M7 co-processor.
But luckily iPad Air 2 comes with A8 64 bit architecture processor and M8 motion co-processor. The A8 chip on the iPad Air 2 will deliver 40 % more improvement in Performance of the CPU and 2 times the graphic performance of the original iPad Air.
Both iPad Air 2 and iPad Mini 3 will be available in 16 gb, 64 gb and 128 gb versions. The 32 gb version is skipped for iPads too!
Introduction of features like Touch ID and Apple Pay
 This is the biggest improvement seen in both iPad Mini 3 and iPad Air 2 as both of them now come with Touch ID fingerprint scanner. First seen on iPhone 5s, Touch ID is a biometric interface to unlock your Apple devices. It requires only your fingerprint to unlock your iPad. Moreover, user will also be able to make transaction on the Apple App store.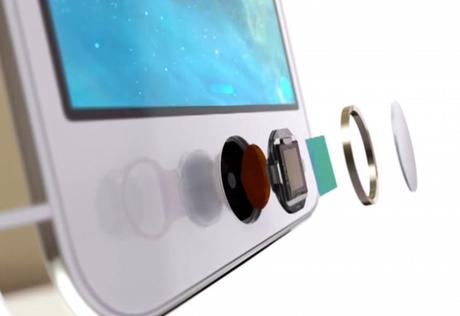 Apple Pay feature is available only for US and will allow paying bills online or to the retailers with the help of NFC.
Price
Prices of iPad air 2 WiFi only will be as follows: 16 gb will start at Rs. 35,900, 64 gb will be priced at Rs. 42,900, and finally the 128gb version will start at Rs 49,900.
Prices of iPad Air 2 WiFi + Cellular: Pricing of 16 gb version will start at Rs. 45,900, 64 gb for Rs. 52,900, and 128gb for Rs. 59,900.
Prices of iPad Mini 3 WiFi Only: Rs 28,900 (16GB), Rs 35,900 (64GB) and Rs 42,900 (128GB).
Prices of iPad Mini 3 WiFi + cellular: iPad mini 3 models will be sold at Rs 38,900 (16GB), Rs 45,900 (64GB) and Rs 52,900 (128GB).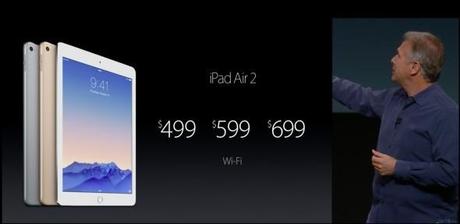 To buy or Not to buy?
Neither of the two products seem to innovative in either design or features. Touch ID and Apple pay are no surprises. Fans had expected more from Apple this time around but Apple failed to impress. Only plus one can find in iPad Air 2 is an 8 mp iSight camera and other minor improvements. But nothing new has been introduced for iPad Mini 3 which more or less is iPad Mini 2 with Touch ID. They are however old stuff with minor refreshments.