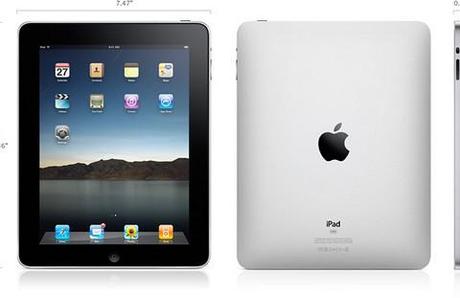 What will the iPad 3 look like?
The tech world is in comment-overdrive amid rumours Apple is planning to launch the iPad 3 early in March.  Speculation has been mounting over the device for some time, with commentators salivating over the prospect of enhanced specs, outstanding apps and a "retina display".
Appy days. Apple is reportedly in "crunch mode" to handpick the apps for the iPad 3 ahead of a possible March launch, wrote John McCann at Techradar. And if rumours are to be believed, the apps will be pretty special: "We can expect the selected apps to feature stand-out qualities which will showcase the new features on the iPad 3 – instantly turning the fanatical crowd into a pool of uncontrollable ecstasy-ridden Apple ultras," said McCann.
Spec-ulation. Although nothing is confirmed, if sources are to be believed Apple fans can expect the iPad 3 to be "a device similar in form factor to the iPad 2, but running a much faster chip, sporting an improved graphics processing unit, and featuring a 2048×1536 Retina Display — or something close to it", reported John Paczkowski for AllThingsD.
Siri. "I am absolutely confident that the iPad 3 will have the Siri voice assistant built in," wrote Adrian Kingsley-Hughes in an analysis of the main iPad 3 rumours on ZDNet. Kingsley-Hughes rubbished reports of a "retina display" but predicted the device would include better cameras and a bigger battery.
Small is beautiful. Analyst Ezra Gottheil told ComputerWorld that the iPad 3 is not the only Apple device on the horizon: "Gottheil went out on a smaller limb for another pair of predictions, saying that he expects Apple to roll out a smaller 7-inch iPad – though not at the upcoming event  – and perhaps tout a specially-designed wireless keyboard-case accessory for its tablet, " reported Gregg Keizer.
Year of the tablet. "The iPad is the prom queen of tablets – everyone wants to be as beautiful, stylish, and coveted as her," wrote Megan Riesz at The Christian Science Monitor. However, Riesz also suggested that Apple's dominance of the tablet market may be under threat in 2012, as a range of new devices are set to launch, including the Samsung Galaxy tab.