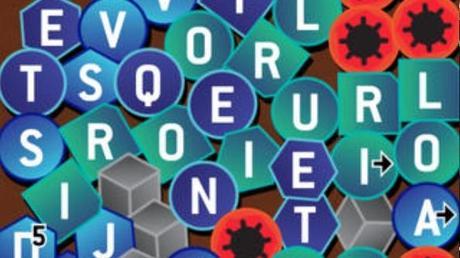 Crobble is a brand new game on the App Store that's a little bit of Scrabble, a little bit of Tetris, and a big bit of fun. It's a cool word game made exciting by some tight time pressure, and will easily keep you playing for hours!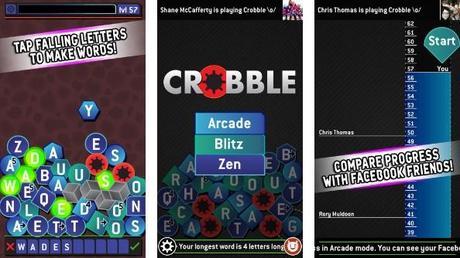 Playing Crobble is easy, but you'll need good reflexes and some smarts to get the points you need. Letters fall from the top of the screen, and you need to spell out words using them to gain points. When you gain enough points you'll get to move up to the next level. There's 100 levels, so plenty to keep you busy. And busy you'll be, because as the game goes on it throws in a few challenges to keep you on your toes, like dropping blocks that take up space on screen but don't have letters on for you to use. That's a big problem, since if the screen gets filled up, it's game over! You can use bombs to destroy letters and blank blocks, but be careful because you may need some of those letters to spell the word you're thinking of!
Crobble is free to download and play the Arcade mode. There are two other modes; Zen and Blitz, which can be bought with an in-app purchase. In Blitz the game is much faster and will really test your skills, whilst Zen is a more relaxed game if you don't want to struggle.
To download Crobble, just jump over to the App Store. Don't fancy word games? No problem: just check out our other favorite apps over at our Best Apps channel.