I once heard a refugee describe how the border with his home country ran just alongside his refugee camp. He could stand at the edge of the camp and gaze across at an old familiar tree in the home country - but he could not go there. The border was both invisible and impervious.
I am finding that the landscape of grief has just such a border. I can gaze across it at old familiar things. I can watch normal life unfold before my eyes, and I can stand and have a convesation with those across the border as if nothing separated us. That said - it is impossible to cross for now. When it comes down to it, they live there and I live here and nothing can be done about that. I make occasional forays into their land, and they are precious. It turns out, though, that i take the border with me. I am like a cartoon character racing to outrun an elastic band - legs whirring and arms pumping, but the snap of the elastic must bring me back as surely as night follows day.
The refugee made a new life for himself across the border. He would still gaze from time to time at the old, familiar tree - but he found others in his new home. Like the old one, they provided shade and the kind of mental landmark which makes any new place a little less strange. Today, I shall go looking for trees...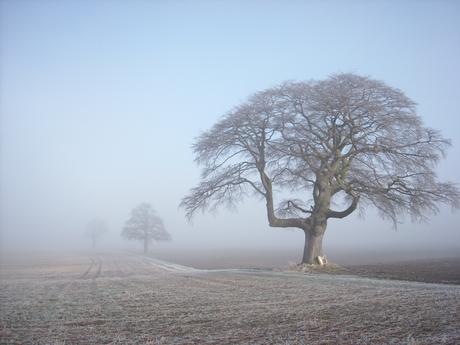 This entry was posted in Uncategorized by preachersa2z. Bookmark the
permalink
.