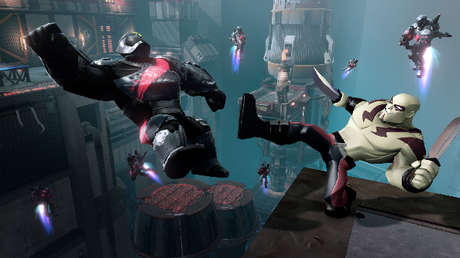 We've been looking at loads of cool new Disney Infinity stuff this week, because Disney have just revealed the Guardians of the Galaxy play-set. In this new video from Family Gamer TV, Wes takes a look at some new footage of the play-set, as well as the new trailer and a quick look at the Big Hero 6 figure!
Alongside the cool footage is a look at the PlayStation exclusive Disney Infinity 2.0 starter set, which contains Hulk before you can buy him in shops, and a cool base to put the whole Avengers team in. It also looks like Loki could well be in the game too, and you can catch a quick glimpse of the Loki figure in the E3 clip.
The big news though is that there's finally a real release date for the game. The Disney Infinity 2.0 release date is September 23rd in America, but over here in the UK it's September 19th!
If you loved this video, follow us on Twitter for loads more amazing stories and gameplay footage, and subscribe to Family Gamer TV on YouTube.