Hey, my name is Christopher and I consider myself a regular guy...
A regular guy that can make a memorable impression in any room I walk into. I never want to be the guy that just gets by, rather, I want to be that guy who gets noticed for exuding confidence and dressing impeccably. Why not stand out from the crowd?
My parents have always been hardworking people and ingrained in me two very important values 1. Be better than average in everything I do and 2. Always be presentable. I live by these ideals, incorporating them into all aspects of my life-especially in my career and fashion philosophy.
When I was younger it was about the name brands and how that represented me. As I grew older it became more about how an article of clothing was crafted and how it could fit in my everyday life as well as special occasions. I think I speak for most men when I say we don't want to have to think too much when getting dressed-for any occasion (We'll get into shopping for the right look in a future article). Some may think looking your best in all situations is a full time job but really, it doesn't have to be.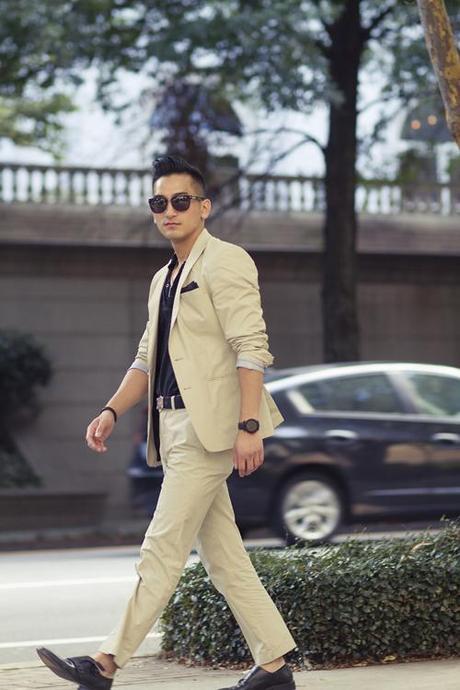 Embrace versatility in your wardrobe. I often like to put a twist on my suits so I can go out without looking like a stiff. I mean guys will spend hundreds of dollars on a suit and rarely get any use out of them outside of the 9-5. Here I took the jacket of a suit I'd normally wear to work and turned it into something more casual cool just by rolling up the sleeves. Couple that with a black henley shirt and matching monk strap shoes.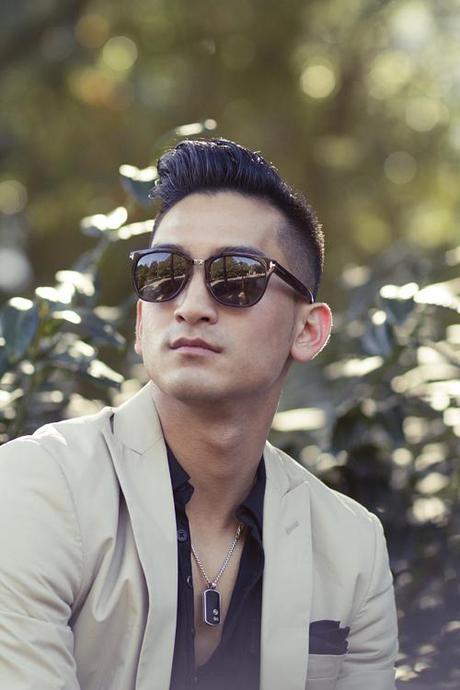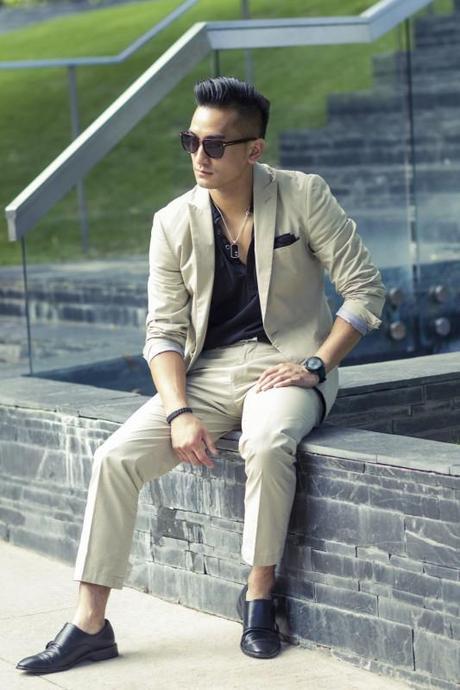 Sometimes taking a favorite casual piece in your wardrobe and dressing it up a little gives you a spark of confidence for an unexpected occasion.
In this look I took my favorite black polo and threw it under a cotton khaki suit for a sharp contrast. I love this polo because it has a long and trim placket to give me a modern feel. Keep in mind, layering is vital to an upscale man's wardrobe.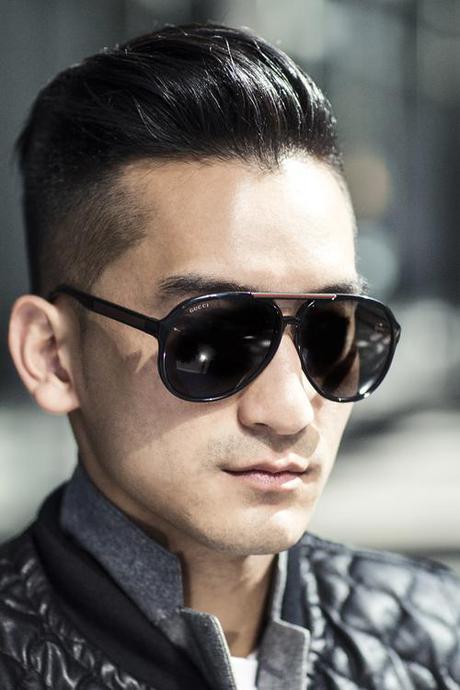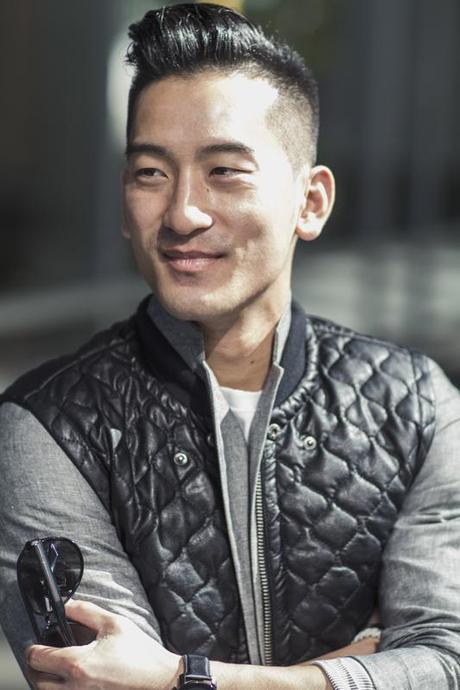 Christopher has a keen insight into men's style. He works in management at Nordstrom has taken him several major cities across the US where he's had the opportunity to experience a wide range of fashion styles. He's the newest edition to the Modern art + style family and will be sharing his brand of dapperly advice. So pull up a seat. You can follow his stylish escapades on his instagram: @ christopherisyoursmile

Darnell Wilburn | Editor in Chief, Modern art + style