If there's one word I could use to describe my parents, it would be hilarious.  While my Dad probably doesn't look like your typical joker, his deadpan one-liners will get you every time (it's part of his "mystic" if you will). So  I wasn't surprised when my parents decided to give their new dog a hilarious name.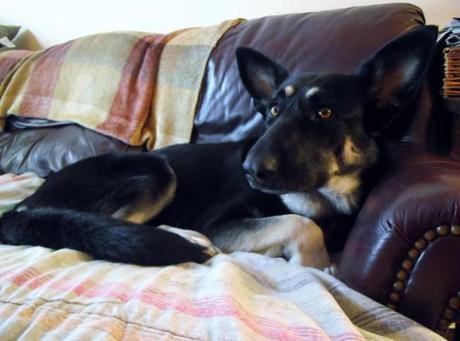 This, my friends, is Shelly Walter.
That's right, my parents named their dog Shelly Walter. (P.S. Isn't she the prettiest German Shepherd?)
She's probably one of the most unique dogs I've ever met—completely uninterested in people and even less interested in all things dogs.  She was abused as a puppy and consequently is often very apprehensive of people, especially males.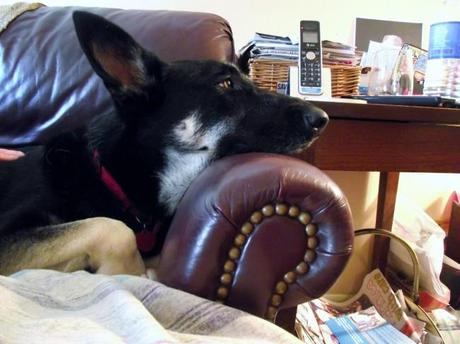 Even though she seems scared of men, she spends most of her day sitting in this position staring at my Dad, who sits in a chair across from her (which is so adorable to watch because my quiet father is madly in love with her–who ever would have thought that he would love a dog so much?).  She doesn't get up on any other furniture or move to a different part of the couch.  She just stays there all day until it's time to go to her crate at night.
If any of you out there have watched "Big Bang Theory," you may have picked on the fact that Shelly's behavior is much like the quirky main character's (Sheldon's) affinity for a particular sofa cushion.  Sheldon will not sit in any other spot in his living room except for his couch cushion (you can see this hilarious clip here).  Since their dog has the same lovable quirkiness as Sheldon, my parents thought Shelly would be the perfect name for her.
The Walter part is equally as random.  My Mom heard that a dog in my brother and sister-in-law's neighborhood was named Walter and she's loved the name ever since.  Something about it makes her laugh every time.  Apparently, naming dogs after old men is hilarious.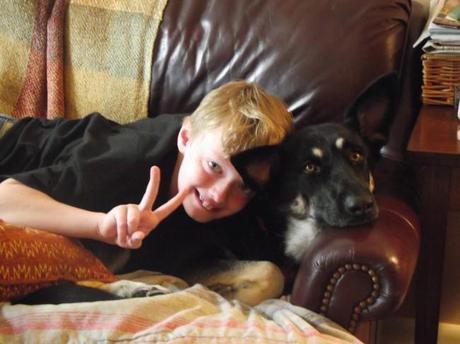 So that's how Shelly Walter got her name.  And I think it fits her perfectly.  Just as quirky and hilarious as she is but that's why we all love her.  (And I kind of like that other character in this picture too

)
Do you have any funny stories behind your pets' names?