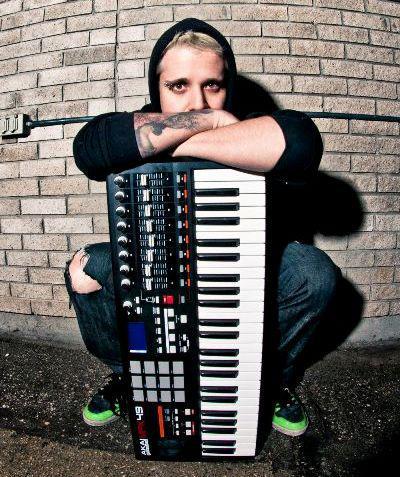 M.E.L.T is a dubstep and bass music producer and DJ from Canada. He has been DJ-ing since 2006 and began producing remixes and original productions in 2011. Recently signed to Truespin Records, his first release is dropping in April 2012 with vocals by Seratonin.
M.E.L.T has been described as a ruthless party rocker that just won't quit until the crowd is dripping with sweat and collapsing from exhaustion. Catch him in a city near you where he's guaranteed to make you jump, mosh, dance and all out lose control to twisted modulated waveforms, and broken beats of all tempos.
Here is a streaming preview from the upcoming release:
M.E.L.T Ft. Saratonin - Without You
An interview with M.E.L.T
1) Where did the name M.E.L.T come from?
M.E.L.T stands for Modulated Editing of Lossless Transients which loosely translates into giving movement to sounds and/or music, which is what in my opinion keeps dance music interesting.
2) What song(s) really grabbed your ear and inspired you to DJ and produce?
I actually started as an acid techno DJ about 7 years ago and it was the sounds of D.A.V.E the drummer, The Liberator boys, Ant, Geezer, and that lot which first inspired me. I'd say the first song that really inspired me to produce though was The Grid by Calvertron, don't think I'll ever get sick of that one. If there's one cat out there that has making music down to a tee, it's Alex Calver.
3) If you could co-produce a song with anyone at all, who would you work with and why?
Skrillex or Dillon Francis, both of them are absolutely on fire right now. It's cats like that who really inspire me to keep taking my production to the next level. Hell, I have to if I ever wanna share the spotlight with the likes of them.
4) What hardware and software do you currently use in the studio?
Software: Currently running Ableton Live as a DAW. As far as VST's I use Native Instruments Massive for all my leads, main basses, etc. I'm really big on sound design so I synthesize the greater portion of my sounds myself using Native Instruments Massive. I'm a huge advocate of wavetable synthesis as it lends itself extremely well to enabling me to give lots of movement to my sounds. People often ask me how I made a number of sounds in my songs and when I tell them its all the same patch they're usually quite surprised. Other VST's I favor are Effectrix, Omnisphere, and just started using FM8 but still in the learning stages. Other than that I use a lot of the stock plug ins that Ableton offers.
Hardware: Akai MPK49 midi keyboard
5) If you could perform at your dream gig, describe for us what it would be like.
I've always wanted to play a really big outdoor festival, but honestly, as long as I have a packed dance floor of people who are really feeling my music and dancing their asses off, I'm happy. I started DJing and producing to share my passion for music with people and spread the joy that music brings me every day and as long as I'm making people happy with my music, all is well in my world.
Free downloads from M.E.L.T!
M.E.L.T - Are You Ready?!
Sique - No Internetz (M.E.L.T Dubstep remix)
Foster The People - Pumped Up Kicks (M.E.L.T dubstep meets Moombah Mix)
Brand new DJ Mix from M.E.L.T!
DJ Mix Tracklisting:
1. M.E.L.T Feat. Saratonin - Without You
2. Autumn & Kombat - Follow Me Down
3. Ming - Go All Night (Flinch Remix)
4. Michael White - Laser Machine
5. Pondadon - Stronger (Krakkemikkig Remix)
6. M.E.L.T - Are You Ready [M.E.L.T - Are You Ready?!
7. Furlonge Feat. Franklyn Gaye & Katie Alley - All You Ever Knew
8. Hot Mess - Deploy And Destroy
9. Mathco - Crank
10. Dodge & Fuski - Guettastep
11. Sique - No Internetz (M.E.L.T Remix)
12. Hot Mess - Talisman
13. Calvertron - The Grid
14. Calvertron - Get Ready
15. Run DMT - Bass Drum (Royce Rolls Remix)
16. Downlink - Party Alarm
17. Widespread Works - One Missed Call (Dubstep Remix)
18. Calvertron & Downlink - Pistons
19. Secret Panda Society - Running Away
20. Kirsty Hackshaw & Liquid Kaos - Back In Time (Cookie Monsta Remix)
M.E.L.T SoundCloud
M.E.L.T Facebook page
M.E.L.T Twitter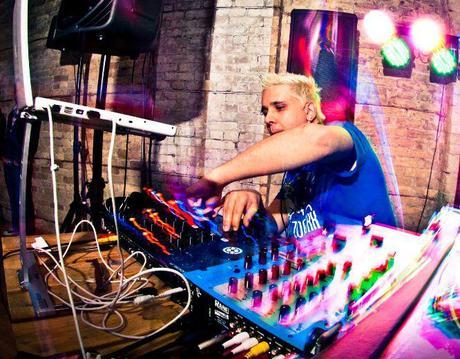 Share