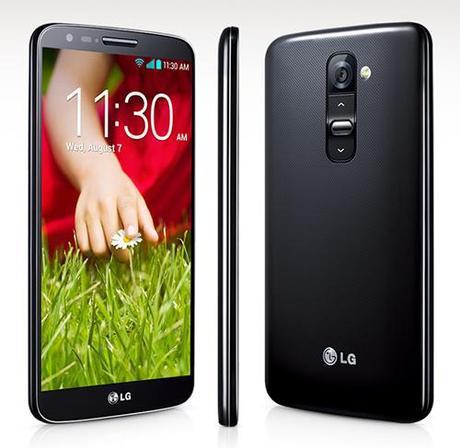 Scenario of LG in market:
With cellular brands namely Samsung, Apple and Sony are bringing in great innovation and competition, on the other hand brands like LG and Motorola are also not lagging behind in this race. In a period of mere one year, LG has indeed strived hard to make it back in the league of smartphone adroit. LG has totally transformed its stereotypical and classical image to funky and meaningful one by launching aesthetically appealing and technically sound smart phones. The recent one LG G3 has shocked the masses post availability in retail segment. A futuristic and visionary smart phone, LG G3 is being seen as the phone for tomorrow. After the success of LG G2, LG lovers had been eagerly waiting for its successor. Hence, here it is, LG G3 that is creating a new wave amongst the masses.
Technical understanding:
Body- With sleek and metallic finish in trend, LG has not exactly launched its G3 in metallic finish. But the back of LG is made of quality plastic that appears more like a metallic one. The plastic is not a bad one. With hard finishing, the phone manages to give out a slightly glossy appearance. LG G3 also does not get greasy post usage. The best part about this finish is that despite using the phone, the body does not show upon those finger marks.
Dimensions and Weight- Promising to launch a sleek and light weighed phone, the LG G3 manages to measure at 146.3 x 74.6 x 8.9 mm. Weighing at just 149 grams, LG G3 turns out to be very light in weight.
Display-The screen is one of those important factors which decide the buyer's decision. With excellent screen, LG G3 consists of True HD – IPS + LCD capacitive touchscreen with 16 M colors. Measuring at 5.5 inches, LG G3 succeeds in entering in the bracket of those long and sleek smartphones. The pixels in this screen support a resolution of 1440 x 2560. With multi touch feature, the screen of LG G3 is protected with Corning Gorilla Glass 3.
Memory- Memory is equally important in any smart phone. LG G3 supports microSD card which can stand a memory card of upto 128 GB. LG G3 is available in 16 GB and 32 GB internal memory formats. 16 GB internal memory phone consists of a 2 GB RAM while that of 32 GB consists of a 3 GB RAM.
Operating System and Processor-LG G3 runs on Android operating system. With latest version being a big buzz in market, LG has managed to equip its G3 with KitKat 4.4.2. version.  Also the phone comprise of latest processor Quad Core 2.5 GHz. The chip set is Qualcomm Snapdragon 801.
Camera-With 13MP camera, the user can enjoy clicking shots by adjusting internal and additional features. The secondary camera in this phone lies at 2.1 MP which would support the latest craze of clicking selfies.