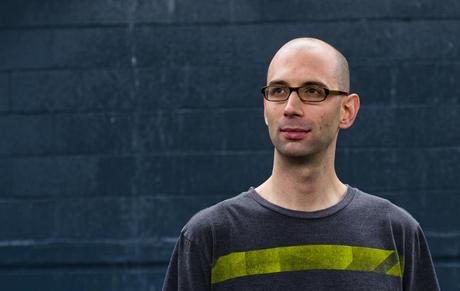 JAK
aka Jack Coleman has been spinning techno and house music since 1997. His precise mixing, moving DJ sets and singular dedication to the techno sound — along with his work as a producer — earned him a reputation as one of the most respected underground artists in the region. Over the past decade, JAK has headlined events up and down the West Coast, as well as throughout Chile.
He's also the founder of the
SubSensory Recordings
label and DJ collective. Now approaching 50 releases, including many of JAK's own productions and contributions from some of techno's leading artists, the label continues to represent Portland's amazing underground techno scene and link it to the broader global electronic music community.
SubSensory's monthly event STATIC, after two years of continually packed dance floors, has proven to be one of the most loved monthlies in Portland's techno history. In 2011, JAK co-founded an ambitious new project called Closer Electronic Music Festival. Closer is a four-day multi-venue music event with a distinct focus on Portland's underground electronic music scene.
In addition to his releases on SubSensory, JAK's original tracks and remixes have been featured on Nude Photo Music, 530Techno, HardPlace Records, *Cutz, Backs/ash Records, Loopsfreaks Black and Aguenring Records and HardDrive Records.
JAK's releases have broken the top 50 on leading outlets including Beatport, WhatPeoplePlay, TrackitDown and DJ Download. His tracks have been remixed by industry heavyweights including Audio Injection, Mario Miranda and Angel Alanis. His late 2011 EP on SubSensory "The Botch" smashed up the tech-house charts, hitting top 10s on a variety of outlets.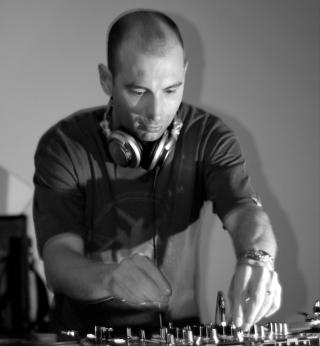 Preview clip of JAK's remix of "Free Air" by LilRoj being released March 5th on SubSensory:
Here is a recent DJ set of Tech House from JAK, recorded live at Groove Suite December 23, 2011:
An Interview with JAK
1) When and how did you begin producing music?
I started in around 2000 after 4 years of DJ-ing. I began working regularly in the Protoculture studio in Tacoma, Washington. The gear belonged to my friend Masa Ueda who had moved to the West Coast from Japan and he taught me all the basics. I was lucky in that I had the chance to learn with a diverse selection of hardware including classic tools like the MPC, various analog synths, tape echos and so on.
2) What prompted you to get into music production?
The gear absolutely fascinated me and I loved the process for writing tracks. Once I discovered production I was so hooked that since I didn't have my own gear I'd drive a few hours from Portland to Tacoma several times a month and spend the weekend geeking out nonstop. The hours we put in there were hugely beneficial to my learning curve. Eventually the Protoculture studio relocated to Portland so I was able to spend even more time in the studio.
3) Do you remember the first record you ever bought?
The first dance record I bought was actually a drum & bass record, an early Moving Shadow release. I have it somewhere. I remember trying to beat-match it with a house record and wondering why it wouldn't work.
4) Tell us about your work as a DJ.
My passion for DJing has shaped everything I do with electronic music and there are very few things that I find more rewarding. I started about 15 years ago and after some experimentation with various genres I fell in love with techno in the late 90s, thanks to the sounds coming out of places like Holland and Sweden. These days I'm playing regular club gigs around the Pacific Northwest with frequent Portland bookings and appearances in places like Eugene, Seattle and San Francisco. I run a regular club night called STATIC that's now in its third year. I'd describe my current sound as ultra-modern techno with a touch of house. I aim to keep my sets interesting and dynamic by mixing everything from minimal to funky techno, tech-house, some deep house, an occasional house jam, some classics and whatever else fits in.
3) Tell us about your label SubSensory Recordings.
After helping launch the Protoculture label in the early 00s I had a pretty good idea that I wanted to start my own label eventually. However, it took a few years to get my own studio together, bring my production up to par and develop the concept and brand. I launched SubSensory in 2007 while I was living in South America. Originally it was an outlet for my tunes as well as music by a few friends from North and South America but these days we feature releases from artists around the globe. In fact, later this year we're celebrating 50 releases and 5 years of the label. Our releases mirror my ethos as a DJ. We release a broad mix of techno, tech-house, minimal and related sounds. The tunes are regularly hitting the top 100s on all the stores where we sell and we've had great support from many of our favorite international DJs. It's been a great experience.
5) What is your current studio setup? (What hardware and software do you currently use to produce music)
Ableton 8 is my workhorse and I like to use a combination of hardware and software to create a dynamic sound. I get good use out of my Nord Lead 3, JoMox X-Base drum machine and a few analog synths. I'm really into using digital tools for intensive audio processing, but I also have a serious addiction to synthesis. My original tracks almost always include strong synth elements, maybe more so than most current techno producers.
6) Tell us how the Closer Music Festival got started and what is your role with the festival.
I started Closer in 2011 with Gustavo Lanazas, a friend and local label boss for Nude Photo Music. We'd been talking about putting together a festival-style event and in early spring 2011 the stars aligned and a few venues became available the same weekend, so we decided to make it happen. Year one featured eight events including a daytime park event, a variety of showcases and an epic afterparty. It was an awesome experience and the post-festival buzz was incredibly positive. We're really excited to do it again this year, the dates are June 21-24, 2012, with an even better selection of venues, more events, and more diverse musical offerings. However, regardless of genre, we're definitely aiming at keeping the music distinctly underground. There are no commercial dance sounds at Closer. We've booked some great guests and we'll again feature many of Portland's key DJs, labels and producers. My role is everything from booking, to promotion, PR, coordination. In fact, last year I put up over 300 posters myself!
6) Who would you consider your favorite current producer and why?
Picking favorites is difficult as every producer is hit and miss, but I'd be lying if I didn't admit that current favorites include Christian Smith, Maetrik, and Alexander Kowalski. Those three in particular have a unique ability to create big moving tunes that don't feel overly hyped up. The production quality is excellent and their tunes have an undeniable dancefloor sensibility. Plus, I like that they use a lot of strong bass and synth sounds to create their music rather than simply creating standard drum tracks that you tend to forget the minute you play them. They make tracks you can remember the next day. That's what I aim to do as a producer too.
Free Tracks from JAK!
JAK - A Thought Apart (Original Mix) [SubSensory Recordings 034]
JAK - 25 Grams (Original Mix) [SubSensory Recordings 042]
Summer 2011 DJ Mix Series from JAK
JAK produced this series of three 72-minute mixes, each highlighting a different variety of techno sounds.
Part 1, Instinct, delves deep in to dark techno territory.
Part 2, Full of Life, explores the progressive side of modern techno.
Part 3, Surreal, focuses on tech-house.
Stream + Download all three mixes:
Click Here
to purchase music from JAK at Beatport.
Click Here to purchase music from SubSensory Recordings at Beatport.
Click Here to purchase music from SubSensory Recordings at Juno Download.
JAK official site
JAK Facebook page
JAK on Twitter
JAK SoundCloud
SubSensory Recordings official site
SubSensory Recordings SoundCloud
SubSensory Facebook page
SubSeonsory Recordings Twitter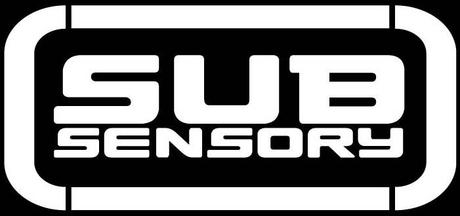 Share