We can't stop staring all the prettiness of this wedding! Jennifer and Marc created their own, intimate wedding in a Greek, beautiful island. They chose Lefkada not only because of its exotic beauty and amazing beaches but also because they spent many summers there with their families. They wanted a wedding close to nature, so they created a pretty, dreamy scene on the beach covered with romantic details, many flowers and petals. Unique touch was the impressive arch covered with tulle, greenery and fresh flowers. Feel completely transported to this fairytale place through the following photos captured by Lefteris Kalampokas!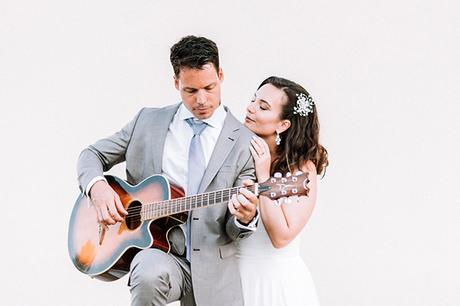 Photography : Lefteris Kalampokas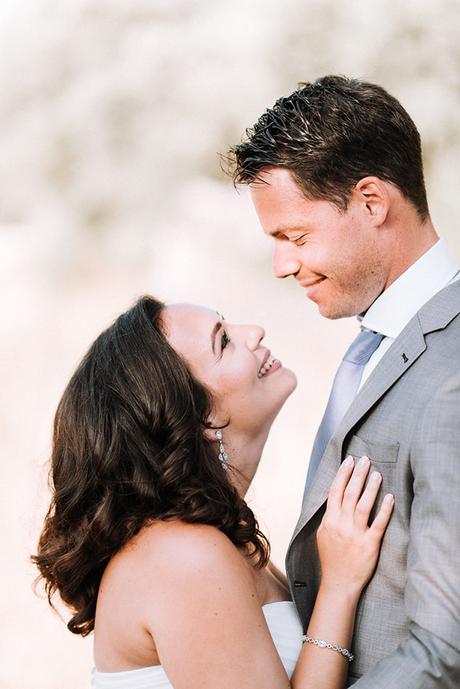 Photography : Lefteris Kalampokas
"We met during our Masters program in the Netherlands. Towards the end of our study Marc asked me out on a date….and the rest is history! Five years after our first date he asked me to marry him while we were on vacation on Schiermonnikoog. It was a surprise birthday trip for him, but the real surprise was for me when he proposed", the bride shared with us.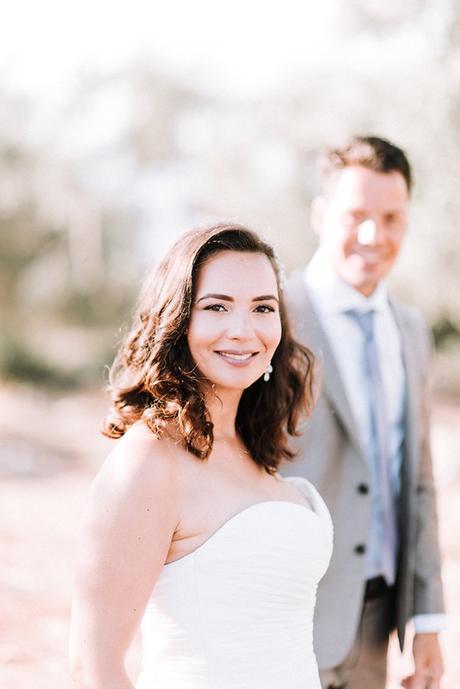 Photography : Lefteris Kalampokas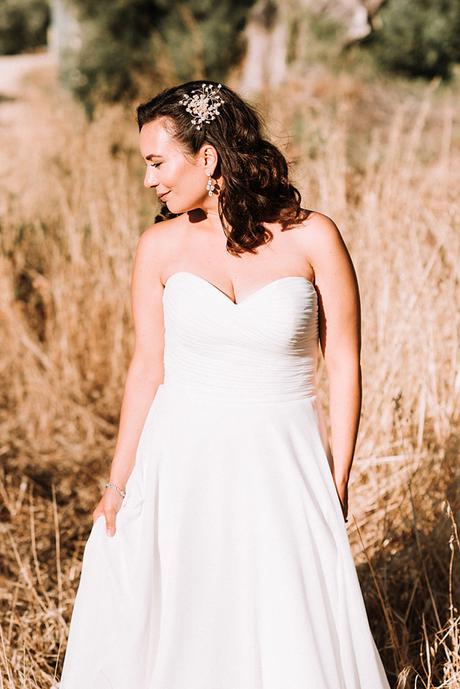 Photography : Lefteris Kalampokas
"Lefkada is an amazing island and we knew from the very beginning that we wanted to have our wedding there. My family and I spent a lot of happy summers on the island and it is also close to the Netherlands, which made it convenient for our Dutch friends and family to travel to. We wanted an intimate wedding close to nature which is why Kathisma beach was our dream location. Surrounded by water on one side and mountains on the other, it made for an ethereal and romantic atmosphere."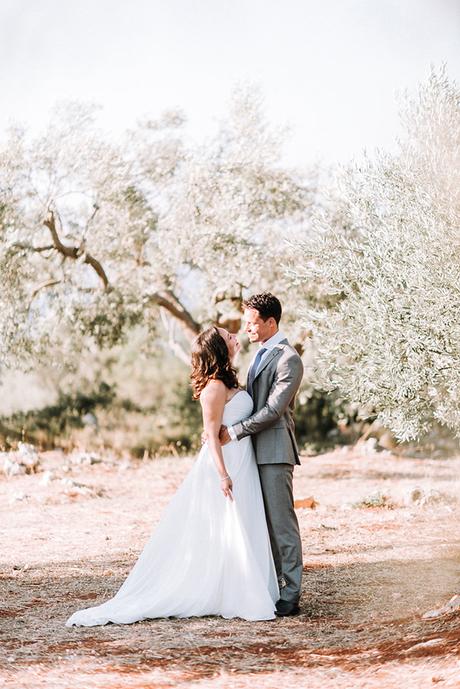 Photography : Lefteris Kalampokas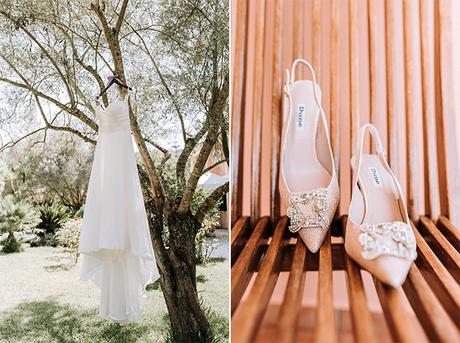 Photography : Lefteris Kalampokas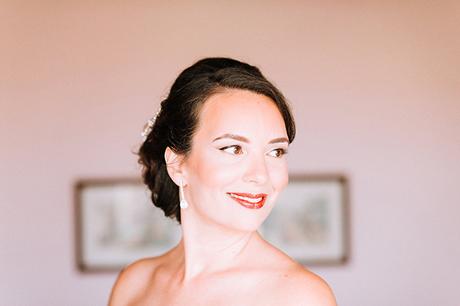 Photography : Lefteris Kalampokas
"My wedding dress was simple and romantic- I wanted something flowy to give me a feminine and chic look. I went to two bridal salons in Rotterdam and found my dress at the second one. Wilma from Bruidspaleis Rotterdam really understood what I was looking for and helped me pick the right one. With an A-line skirt and ruched bodice, my dress was beautiful and comfortable for a beach ceremony."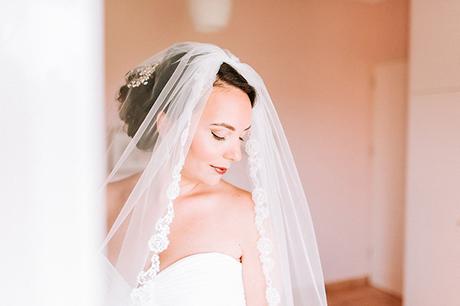 Photography : Lefteris Kalampokas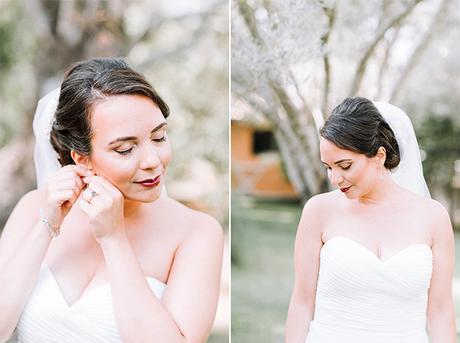 Photography : Lefteris Kalampokas
"The best moment of our wedding was walking down the aisle with both of my parents towards my future husband, while being surrounded by our closest family and friends. I was elated and humbled that so many of our guests had traveled long distances to come and celebrate with us. I was expecting Marc to be waiting for me at the beach so when I arrived and saw him paraglide onto the beach is something that I will never forget! Everyone was completely surprised (including me!) and it really set the tone for a fun and energetic evening."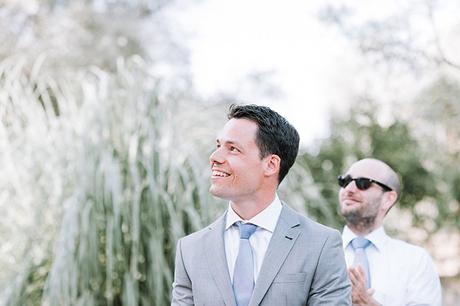 Photography : Lefteris Kalampokas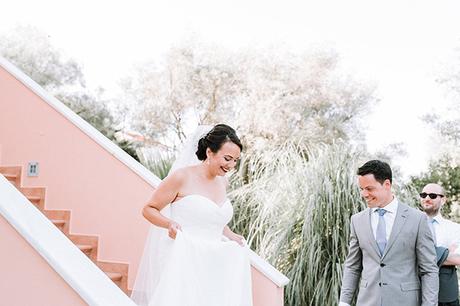 Photography : Lefteris Kalampokas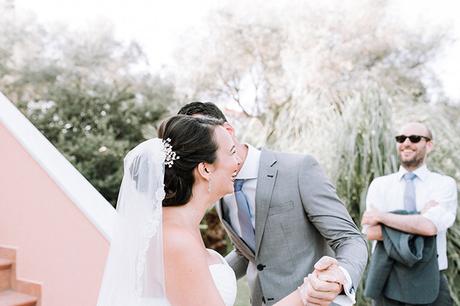 Photography : Lefteris Kalampokas
"The wedding décor was romantic rustic-chic with lavender, both the color and flower, being a connecting decorative element. The wedding canopy and venue were styled with lush flowers, including roses and orchids, in varying hues of purple, pink, orange and white. Candles throughout the venue created a soft-glowing, ethereal illumination against a mountain backdrop. My bouquet was composed of gorgeous Dendrobium orchids along with roses in white and pink."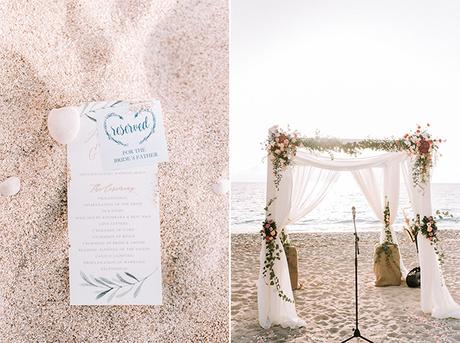 Photography : Lefteris Kalampokas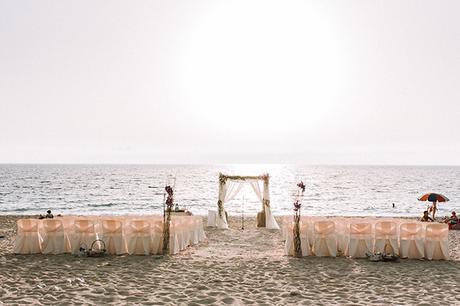 Photography : Lefteris Kalampokas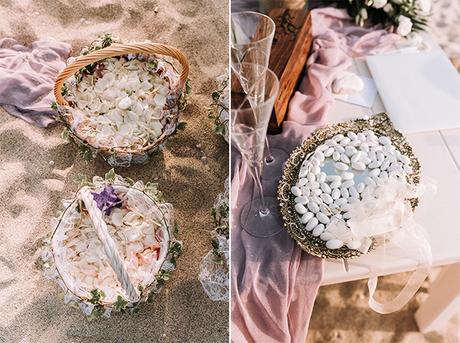 Photography : Lefteris Kalampokas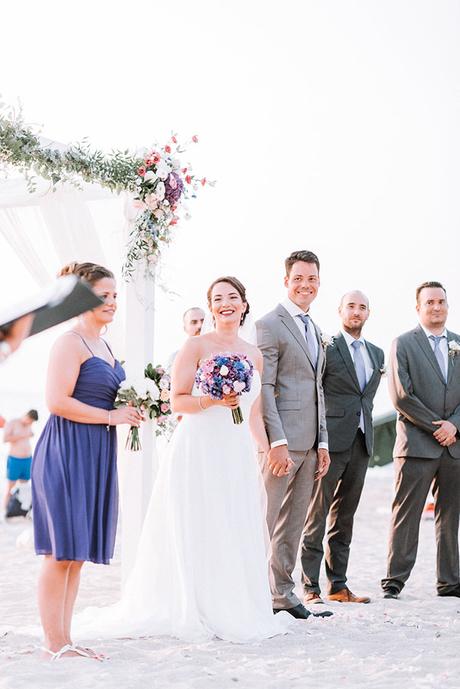 Photography : Lefteris Kalampokas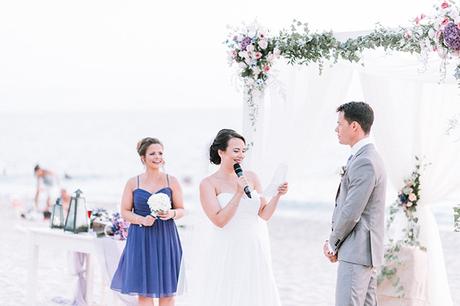 Photography : Lefteris Kalampokas
"Since a traditional Greek Orthodox ceremony was not an option for us, we decided to create a ceremony that included elements from both of our cultures. Our officiant, Elizabeth Cass Kanti from Wedding Celebrant Greece, designed a unique and heart-warming ceremony which really resonated with everyone. It included the exchange of stefana (wedding crowns) as well as Marc and I reading letters to each other. In a traditional Greek ceremony, the couple do not speak, so for us it was especially meaningful to be able to express ourselves during such a significant moment. Our ceremony ended with the lighting of candles, which was a great way to make everyone feel like a part of the ceremony. It also made for a beautiful scene during sunset on the beach!"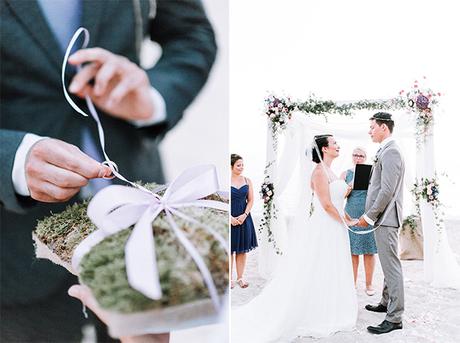 Photography : Lefteris Kalampokas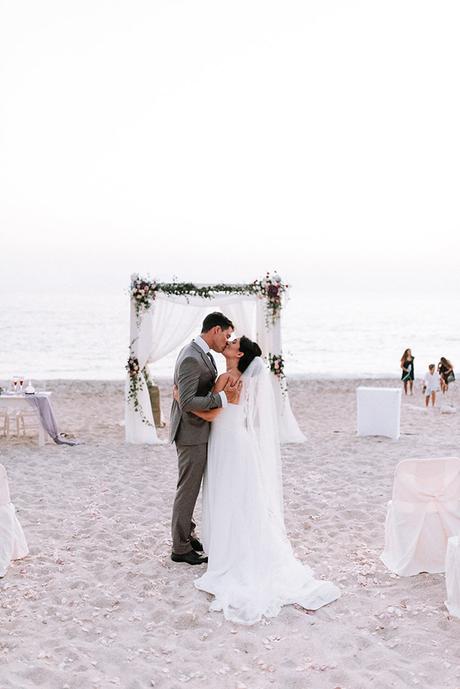 Photography : Lefteris Kalampokas
"Nearly seven months after our wedding, friends still tell us what a special an amazing time they had. This would not have been possible without the help of our awesome wedding planner, Claire from Lefkas Weddings. Our wedding ceremony and venue were styled and set up exactly as we pictured. Planning a wedding from the Netherlands was difficult as we could not travel to Lefkada beforehand to make arrangements. It was really important for us to have someone on the ground that we could trust. Claire made our vision a reality and we wouldn't have changed anything. Not having to deal with logistics also gave us more time to relax and have fun with our guests!"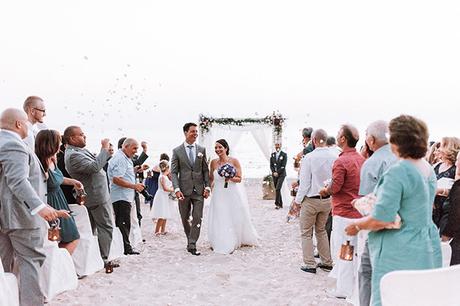 Photography : Lefteris Kalampokas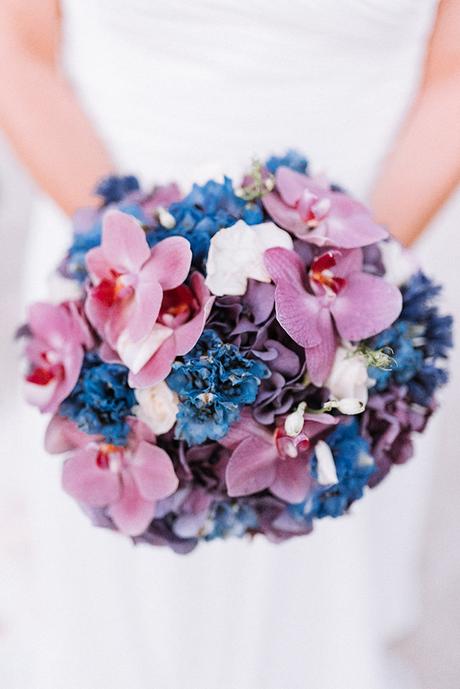 Photography : Lefteris Kalampokas
"Always remember that it is YOUR wedding, so plan and design it the way you want! Everyone around you will have an opinion on how you should plan the big day, but in the end the choices you make – venue; attire; styling and décor; food; time of the year; and the list goes on – should reflect who you are as a couple."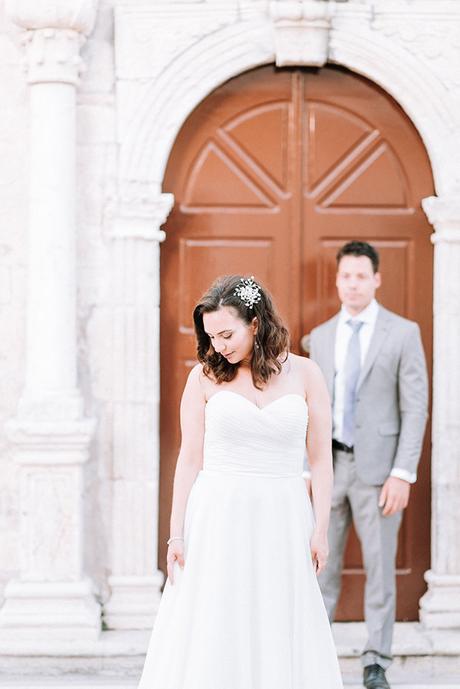 Photography : Lefteris Kalampokas