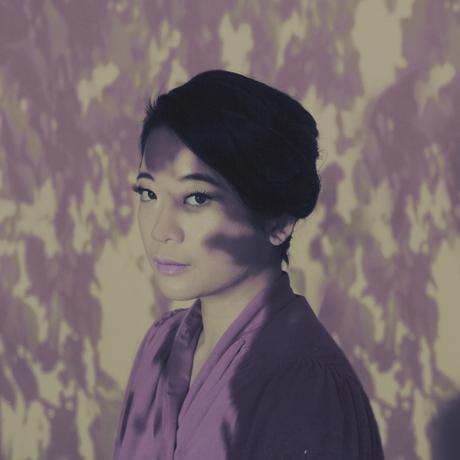 Sophie Koh has delved deep into her past, embracing her heritage, for her stunning new album, Book of Songs. Tomatrax caught up with Sophie to talk about her latest music.
It's been close to 5 years since your last album, what have you been up to over this time?
Playing piano and singing backup for other people like Ben Lee. I think I played in his band for 3 Australian tours. Also for another indie-artist, Emma Heeney. I love being a backup chick as much as being a solo artist. I'm also part of a new project called 'Ladychoir' - a six member female acappella group consisting of Angie Hart, Emma Heeney, Tess Hildebrand-Burke, Kirsty Joosten, Tash Parker.
I've also had baby, he's one year old now.
You are about to release your fourth album, how does it feel to have it finished?
We recorded this album over 3 years. As an independent artist, there is no timeline. You ARE your own deadline. I was pregnant when I recorded most of this album so there was an urgency to get it done before I popped! I'm just relieved I did it in time.
The album is an exploration of her Chinese heritage and her upbringing in New Zealand and Australia, what inspired you to take that direction for this album?
Plethora of factors. As I've gotten older, I'm more confident in not shying away from what makes me different. I'm a classical trained pianist but I haven't yet expressed my pianism in my previous albums. I'm Chinese but I haven't really put at the front. This album has also coincided with me being happier with myself, more confident as a human-being.
The music is a fusion of pop and classical, Eastern and Western, is it hard to get the contrasting elements to work together?
This album was EASIER than my previous. Pop/Classical/East/West pretty much sums me up innately. This album describes 'me' as a person, in a raw way, in music form.
You used Pozible to fund your album, do you see this as the way of the future for getting albums recorded?
Crowdfunding is a wonderful way of letting punters into the PROCESS of art making. Music, like any artform, it's just as much about the PROCESS, than the result. I've enjoyed sharing that.
With music now delivered via streaming, the audience doesn't know who played that amazing riff, who engineered it, who did the cover art. Musicians work tirelessly to make albums. Why not share that process with punters? It opens up direct dialogue with your fans, it engages them. It also reminds them that what they're listening to, took years to cultivate and plan.
Also, with music now essentially 'free' to listen to, but expensive to make, the scale doesn't quite add up. Musicians need SOME sort of financial backing to start up. We know that there ain't much monetary reward at the other end when the record is released. Crowdfunding as enabled independent musicians like me to keep creating, without starving to pay for it at the other end.
The rewards included cooking a Malaysian feast, are there any plans to release your own cook book?
Ha. That's actually a long-term aim, to release a cookbook with recipes by my mum. Mama Koh's Secret Malaysian Recipes? That has a nice ring to it.
Every record you have produced have been quite personal, how does this album compare with your previous records in that regard?
This record is so innate. It feels like it has taken 3 albums for me to FINALLY get to THIS one. Almost like I had been an imposter in the past. Like I wasn't entirely 100% true to myself as a musician.
You mentioned having a baby, have you performed your music to your son?
Of course! I hope he recognises the songs from when he was in the womb. He also came to a concert when he was 8 months old. My voice must have calmed him because he somehow managed to sit through a whole hour!
What made you pick 'Tiger Not The Hare' as the first single?
'Tiger' probably has the most 'pop' feel of all the tracks. Picking singles are never easy and often a publicist-lead decision. It's frantic cello / viola riff at the outro is just so awesome. I really wanted people to hear it.
You've previously said how you hate re-singing parts of a song when recording, have you continued your approach of only singling lines once in the studio?
My tenth take is never better than my first or second. I'm not a trained singer so my voice can't stand up to multiple takes anyway. Also, I always have MOST emotion and intent during my earlier takes. My producer, J. Walker, knows that about me now. So he makes sure the microphone set up, protools and levels are 110% ready to go, before I even open my mouth for the first take, as it would be a waste not the capture the first one.
What do you have planned after the album is launched?
I hope to play more festival shows around Australia. I'm kinda moving away from playing in pubs to more recital-like concert spaces. Earlier bedtimes are good for me and the bub! My trio is just so awesome too. I have so much fun with Caerwen Martin (cello) and Louise Woodward (Viola).
I'm also dreaming up something. Already thinking about the next album!
Check out Sophie Koh's website to find out more!