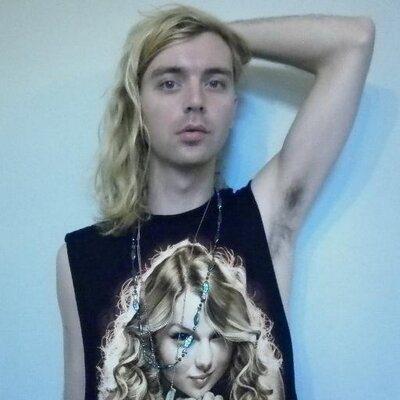 Sydney's electronic artist / DJ / producer Simo Soo is about to jump on board the No Good Winter festival. Tomatrax caught up with Simo Soo to ask a few questions.
What inspired you to become a musician?
I just really like music, I dunno. I don't really know how to do much else. I played classical piano around the same time I l started school then I learnt guitar, started singing, then drums. It's my most natural way to express myself + feel chill.
Did you actually fly off a plywood bike jump I your speedos (or anything similar) when you were young?
Nah but I once bodyboarded behind a car on a soccer field. That was pretty crazy
What was it like working with the Boredoms?
Amaaaazing. I played cymbals as part of their 111 boardrum event. There were 100 cymbal players + 11 members of boredoms. It was in this national park in Byron bay next a beautiful lake. We played for 111 minutes. It was one of the best things I've done in my life.
You've just released an Instrumental EP, what was the inspiration to put out a release without vocals?
Sometimes I get really torn between obsessing over vocals + obsessing over production. I thought it would be really cool to release something where all I focused on was the instrumental. Pretty happy how it came out. I'm going to produce more instrumentals for other ppl to sing on now I think.
You're about to play at he No good winter festival, what can fans expect from your set?
 ill be playing lots of new tracks. Also I will have a DJ for the first time. My friend Nellie aka Baby Face Thrilla will be on the decks/laptop, gonna be fuuuun.
Are there any artists you'll be looking too see at the festival?
Pretty much everyone. Looking forward to Rainbow Chan, Moon Holiday, Tanned Christ, Yon Yonson are always gr8, Jasper, yeah everyone!
You have an album coming out soon, how will the music compare to your self titled debut album?
My new record is pretty noticeably slower and much more pop. On my last records I didn't know as much about production + EQ as I do now. In fact I didn't even EQ my last 2 records hahah. I think using outside producers with no input from me has made a big difference to my rapping. Having to approach songs differently to make them work with my voice has taught me a lot.
Do you know what the album will be called?
Deciding at the moment whether it will be another self titled record or be called 'luvlyf'.
When is the album planned to be released?
It'll be out July/August/really soon.
Have you ever thought of playing in a band or do you prefer to play solo?
I've played in bands since I started high school. I've played drums + guitar + bass + keys + sung in lotsa bands since then. I don't think my solo music is so solo now that I also have producers that make me beats as well as using my own. Tho playing live + touring + rehearsing is much easier when you're the only person you need to check in with.
You've entered songs on Triple J's Unearthed page, has this had any impact on your music's exposure?
I get played on Unearthed about once a week but no I don't think it's actually done anything for my exposure. I occasionally check my plays + downloads on there + it's reeeeally depressing. I get little to no actual plays through the site. JJJ don't fuck with me, they never have but that's ok, I don't really represent anything they are about. JJJ do a lot of cool things, I grew up on JJJ, they showed me a lot of cool music but the support I've received from places like FBi is where it's actually made a difference. No hate to JJJ, they'll play me one day.
Do you ever listen to your own music?
All the time, I work on things every single day. I love my music.
What other music do you listen to?
Umm everything. Lately I've been really into Hannah Diamond, Princess Nokia, new Kitty EP, new Collarbones EP, Antwon's new mixtape.
What do you plan on doing after the festival?
Party, party, partyyyyy
Simo Soo will be playing at the No Good Winter festival in Sydney on Sunday 8 June. Check out the festival's Facebook page to find out more!