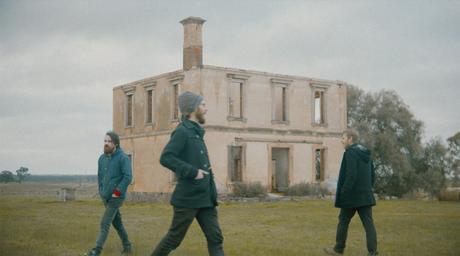 After months of recording and mixing, The Good Minus are primed to share their debut album. The record will be released on Friday the 27th of September and launched at the The Wesley Anne, Northcote on Friday the 11th of October with Anna Cordell supporting.
Tomatrax caught up with Matt Welch from the band to ask a few questions.
We ' ve all been friends for quite a while and decided to make a band together in 2015. I' d (Matt) always admired David and Stu as musicians and after joking about forming a band together we decided to actually go ahead and do it.
Where did the name The Good Minus come from?
You have your debut album coming out soon, how does it feel to have it finished and ready to go?
We ' re excited to get it out there. We ' re proud of the songs and think that the album is a good summary of our style and what we sound like live.
What made you decide to make the album self titled?
What was the inspiration behind the album ' s cover?
All three of you sing together, what prompted this approach?
We like bands and songs from the 60s and 70s where each member sings and decided to take that approach with our songs. As a three-piece it also gives us more options in terms of how many instruments are playing at the same time etc.
You also swap your instruments around, how do you decide who plays what on each song?
Do you ever listen to your own music?
What other music do you listen to?
What do you have planned once the album is out?
Check out the Good Minus's website to find out more!