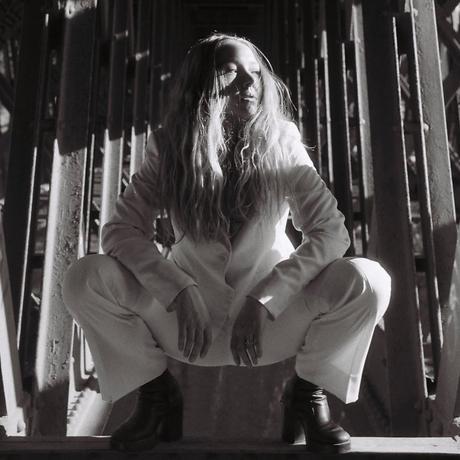 'Kiss Your Favourite Part Of Me' is the first release from the Melbourne recording artist Liahona. Translating as 'compass' in Hebrew, Liahona strives to be just that: a navigational tool, charged with musical integrity and an overriding purpose to offer some sort of guidance to the listener. Tomatrax caught up with Liahona to ask a few questions.
What inspired you to be a musician?
Hmm, I'm not really sure. I guess I chose to be a musician pretty early on in my adolescence, out of instinct and natural desire to play. Then came the influences and reasons why. Jim Morrison sums up why I think I intuitively became a musician: 'It's to deliver people from the limited ways in which they see and feel.
When did you write your first song?
I wrote my first song with my sisters when we were about 10. There was a song called 'Bad Girl' which we thought was so cool.
Why the name Liahona?
Liahona is a word that appears in the Christian text I grew up reading- The Book of Mormon.
The Liahona is a compass that led a family from the wilderness to the promised land...
What made you decide to use an alias rather than your name?
I guess the music of Liahona isn't just 'Harmony Byrne'...It transformed into an electronic project with my producer Joshua Delaney whilst recording songs which had only ever been performed acoustically. Liahona is still a name that resonates with me, and the meaning of it encapsulates what I feel I'm all about- music which provides navigation and serves as a companion throughout life.
You've just put out your debut single, what's it like to have it out?
It feels like I have just posted a picture of my first new born child on facebook...
You've previously done guest vocals for various artists, how does performing solo compare with working with other musicians?
I love playing with other people so much. It feels more expansive. You have to listen and respond, it's a powerful concoction of various influences which creates a kind of magic potion. Playing solo feels very self loving. They are totally different approaches to expression and I want to continue doing both for the rest of my life.
You are also into photography, how does this compare with making music?
It doesn't compare... I have been fortunate enough to work with amazing photographers who can capture a moment the same way I strive to convey moments and feelings through songs. Gil Gilmore for example... He is a photographer who's camera is an extension of his body. I used an incredible image for Liahona's single artwork, from his plethora of incredibleness ... Making music feels like an extension of my innate instincts. It keeps me breathing. Deeply.
Do you ever listen to your own music?
All the time.
What other music do you listen to?
I love listening to my friends' music and their recommendations. Khuangbin, Karate Boogaloo, Alabama Shakes, Entrance, CHILD and Linda Perhacs are artists I've been listening to a lot of recently.
Now that your single is out what do you plan on doing next?
Currently rehearsing for the single launch at The Toff on Nov 3rd. After that we are solidifying the album for its release early next year J
Check out Liahona's Facebook page to find out more!