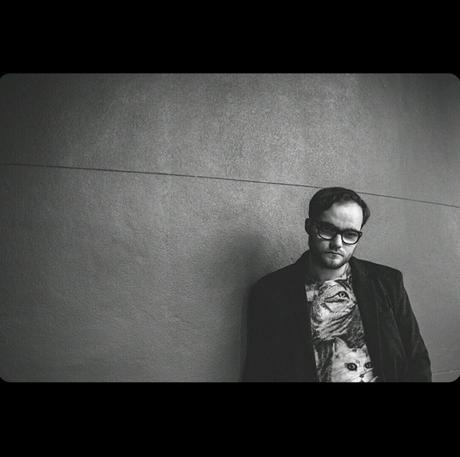 Following a string of critically accliamed releases, Sydney based, musical outlet of Sunshine Coast singer and songwriter Jordan Sturdee AKA Battleships has returned with a new single and EP on the way. Tomatrax caught up with Jordan to discuss his latest work.
Your bio talks about drawing on thoughtful lyrics, where do you get the inspiration for your lyrics?
I love reading poetry, Robert Frost, Tennyson, that kind of thing, Samuel Beckett too… Sometimes it's movies that inspire lyrics, sometimes just thoughts… It's hard to trace back where things come from… 'I am a multitude …I think Walt Whitman said that…
Your bio also said you like to make music that will hopefully mean something amongst the white noise of our world. Do you feel that music of late consists of white noise?
I sometimes do, yes. I often wonder what we as modern artists are saying. I hope there is something left to be expressed, some insight into being human.
You have a new EP coming out this year, how will it compare to your previous releases?
I don't know, I haven't really been in the frame of mind for comparisons etc… I don't think my music will stray too far though…
Do you know what the EP will be titled?
Working title is 'tough times for dreamers'
What made you pick In time as the lead single?
I fell for it. It's probably not really the most single-esk track, but it means something to me and I wanted the first cab off the rank to be serious.
What made you decide to move from the Sunshine Coast to Sydney?
I think a curiosity? I just wanted to try something, get involved where a healthy scene was…
How does playing/recording in Sydney compare with the Sunshine Coast?
Every crowd is different, and every city and venue too… I find Sydney very friendly, Sunshine Coast audiences can be very appreciative but often subdued…
Battleships has gone from being a four piece to being a solo project, how does performing solo compare to being part of a band?
I have always loved a striped back feel. But most battleships gigs now are with a full band again, I got some friends on board and a backing band is nice to have again!
What was it like to play at the Homebake festival?
Really great! A bit surreal! You feel so legit when there's such large bands involved! Very fortunate!!
Do you ever listen to your own music?
Not often. In fact rarely. I feel silly doing that too often. But I actually enjoy it when someone does put it on.
What music do you listen to?
I'm pretty patchy with my listening… Sometimes classical, sometimes Kate Bush… First Aid Kit, Brandon Flowers, Radiohead, it's all over the place…
What do you plan on doing once the EP is out?
I am planning on touring, in one way or another. Will be back on the road hopefully! Keep your ear to the ground!!
Check out Battleships website to find out more!