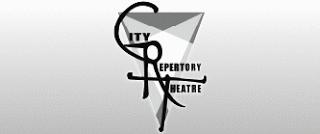 Retrieved from http://www.360palmcoast.com/Entertainment/CityRepertoryTheatre.html
I had a chance recently to talk to John Sbordone, an artistic director from a small theater in Flagler County, Florida.  Sbordone started the City Repertory Theatre in Palm Coast two years ago in an effort to bring more alternative and daring theater to the Central Florida area.  I was thrilled to get the chance to speak to him because his theater is doing exactly the same kind of intelligent, edgy theater that I want to accomplish myself one day.

  

         Mr. Sbordone began his theater career as a PhD student at Indiana University in Theatre History and Criticism.  Since he left there in 1973, he has directed over 300 plays.  In 2004, he retired to Florida but still could not let go of the theater.  He started volunteering at the Little Theatre of Palm Coast. 

During his time there, it quickly became the Flagler Playhouse. Eventually, they were able to move into their own space, a former church in Bunnel.  Early in 2011, Sbordone left the Flagler Playhouse with Diane Ellertsen.  The two worked together to found the City Repertory Theatre, which is now located at Hollingsworth Gallery in the CityMarketplace of Palm Coast.


  

        City Repertory Theatre was intended to provide entertainment not being seen at the other local theatres.  They are committed to creating thought provoking, emotionally engaging drama.  Sbordone emphasized the importance of choosing plays that are challenging to the actors and that push them to their limits.  

         "The City Rep is dedicated to producing plays that provoke the mind and spirit and providing a theater with excellent opportunities for serious actors to pursue their art.  We want to explore new ideas in the community and create a forum for discussion."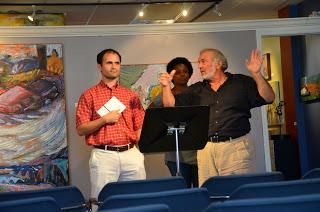 Retrieved from 
http://flaglerlive.com/25633/palm-coast-city-repertory-theatre/
In a theatre, negotiations can occur in many ways.  When asked about common techniques like separating the person from the problem, Sbordone agreed that treating everyone with respect would help with any conflict.  He believed that when expectations are made clear, and everyone is committed to the same goal, less conflict arises.  The show is everything.  It is more ideal for both sides to work towards a mutual benefit.  However, the vision for the show is bigger than anything else.  Sbordone was also asked about "dirty tricks" in negotiations, but thankfully did not have many stories from within his own theater.  His concern was with other arts organizations sometimes playing dirty.  The only way to deal with that is head on, sitting down with them and reasoning.
        In the future, City Repertory Theatre hopes to continue to expand their audience base and influence, eventually moving into a larger space and other venues.