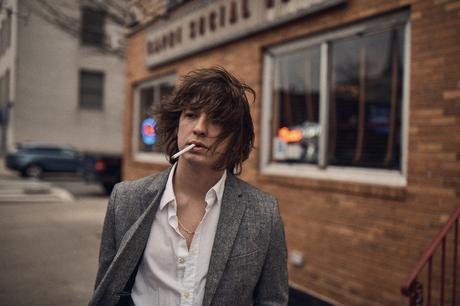 Bass Drum of Death are heading back to Australia for the first time in over four years this October to bring their primordial garage quicksand to Yours & Owls Festival in Wollongong, along with exclusive intimate headline shows in Melbourne, Sydney and Brisbane.
Tomatrax caught up with John Barret to ask a few questions.
Where did the name Bass Drum of death come from?
The project started as a one man band, John Barrett's Bass Drum of Death, so when I added a drummer I shortened the band name to just Bass Drum of Death.
What made you pick 'Just business' as your latest album's single and title track?
It was the one that really popped on first listen and I thought it would be the best intro to the attitude of the album as a whole
Your press release says how your new album takes massive steps in the scope of your sound, what prompted these steps?
Not wanting to make the same sounding record twice!
You relocated from Mississippi to New York, how does making music in New York compare with Mississippi?
There's a premium on space in NYC like there wasn't in Mississippi, but overall my process is fairly similar; I just have to travel to a practice space rather than having one in my house.
Your music has featured on various video games and TV shows, what is it like to hear your music on these platforms?
It's definitely fun; my parents get a kick out of it
You'll be touring Australia in October, what can fans expect from your show?
A good mix of all the records with very little downtime...we get a lot covered over the full set
Do you ever listen to your own music?
What music do you listen to?
All sorts of stuff...right now, a lot of Faux Ferocious and NBA Youngboy
What do you have planned after your upcoming tour?
Fast tunes, good fun, and cold tinnies
Australian tour dates below. Check out Bass Drum of Death's website to find out more!
Premier Artists & Out Of The Loop Presents...
BASS DRUM OF DEATH | AUSTRALIAN TOUR 2019
Thursday 3rd October 2019 - The Curtin, Melbourne VIC - with guests Horror My Friend and CLAMM
Friday 4th October 2019 - The Lansdowne, Sydney NSW - with guests Good Pash and Organs
Saturday 5th October 2019 - Yours & Owls Festival, Wollongong NSW Sunday 6th October 2019 - Crowbar, Brisbane QLD - Tickets
with guests Horror My Friend and Whalehouse