TELL US ABOUT YOURSELF AND YOUR BLOG
Hi, I'm Hannah! I grew up in a suburb in Toronto, Canada, and I am the youngest of three. Growing up, home life was a healthy mix of crazy and fun - there was never a dull moment. I firmly believe my upbringing is what has kept me young at heart.
My parents taught me many things, but the most important was to take care of my mental health. Practicing being grateful and acknowledging the things that bring happiness into my daily life is what keeps me humble and centered.
I created hannahpapernick.com in 2009 using WordPress. I love how user-friendly it is and how quickly I was able to start blogging. If you're anything like me, you like to freshen up your look or sometimes change it altogether. WordPress has endless options in terms of free themes, design and customizing. Having options is key.
Hannahpapernick.com is a positive platform where my followers can read up on the good stuff in life. I deliver design and lifestyle updates while keeping on the sunny side of the street.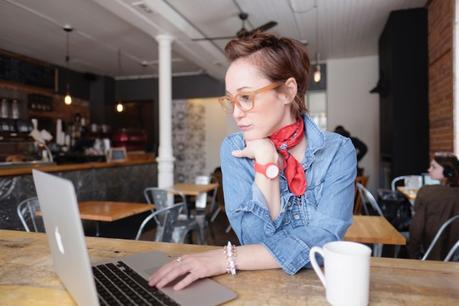 HOW DID YOU GET INTO BLOGGING?
For the last 15 years, I was working corporate jobs that left me feeling unfulfilled. In 2009, I started a blog as a creative outlet, which sparked my flame of creativity.
From a very young age, I loved to write. I wrote fictional stories about whimsical creatures and fantasy lands. My blog is my writing sanctuary, a platform to share my passion for writing about things I love.
When I first started blogging, my readers were family and friends, their positive reinforcement meant so much to me. It was their encouragement that helped me believe in myself, and gave me the courage to try and be something more - something bigger.
Today, I am an avid blogger with a global reader base. Thanks to Google Analytics, I can see who my posts are reaching. I'm excited to have followers in parts of the world I have never been (but hope to visit one day). I love blogging because I'm in control of the content and tone. I am the curator of my own creation. It's like having my own magazine!
I'm grateful to report my hobby has grown into a profession. I am a freelance writer for multiple publications throughout Toronto.
WHAT ARE SOME OF YOUR STRENGTHS THAT HAVE HELPED YOU WITH BLOGGING?
Two strengths that have helped me with my blogging are my passion for writing and my thirst for knowledge and life.
When I learn something new or experience something cool I can't wait to come home, write about it and share with my readers - so they can have some fun too.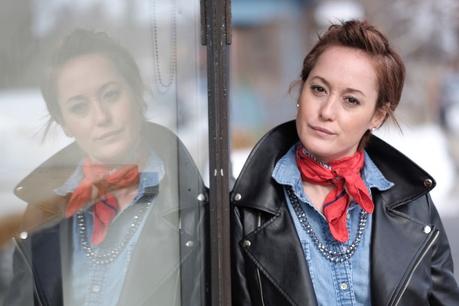 WHAT'S YOUR BLOGGING STYLE?
I have a strong romanticism towards magazines. When I was a teenager, I had a subscription to (now defunct) YM Magazine. My bookshelves were full of issues that I collected for years. Whenever I'm taking a road trip or before I board a plane, I always make sure I have at least three magazines to read. I want my followers to feel like they are flipping through a magazine when they read my blog. I want them to laugh, I want them to learn something, I want them to want to run out and have a genuine experience of their own, inspired by mine.
WHAT WAS YOUR BIGGEST SETBACK AND WHAT DID YOU LEARN FROM IT?
Life is full of curve balls. Growing up, trying to figure out who we are, and knowing which choices are the right ones can be difficult. I always leaned on my mom for guidance. She was my best friend and my biggest fan. In the summer of 2014, my mom passed away after battling cancer. She fought long and hard, but unfortunately in life, some things are bigger than we are. Losing my mom was the hardest thing I have ever experienced. Not being able to call her everyday to talk, ask for advice, or just to tell her 'I love you' is something I'm still trying to adjust to.
My life has felt very different without my mom. She was always so interested in every aspect of my life. It left a huge void and it was difficult figuring out how to fill myself up again and begin to feel like a whole person. I think the biggest lesson I have learned from losing my mom is the importance of self-love, self-acceptance, and learning to be my own biggest fan.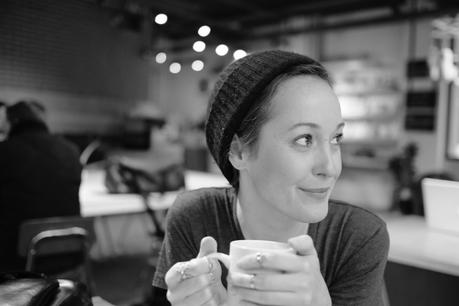 YOUR PROUDEST ACHIEVEMENT?
My proudest achievement to date would have to be the first time I was published in print for NOW Magazine. Seeing my writing in a local newspaper that was founded the same year I was born felt amazing.
WHO ARE SOME OF YOUR FAVOURITE BLOGGERS?
All of the bloggers I follow bring me some kind of reading enjoyment. Lizzy Vd Ligt from Amsterdam is so cool. I love her brave sense of style. She mixes patterns, textiles and colours fearlessly and flawlessly. She is also probably the cutest girl on the entire Internet. I love how she is always on the move but still makes time to write to her followers.
Something Navy by Arielle is based out of New York. I love her fashion blog because she shows off her glamorous lifestyle in a down-to-earth way. She reminds me of the girls I grew up with. I like to think that Arielle is a shining example that well-dressed nice girls do exist.
Jetset Justine is a new favourite of mine. She is also from Toronto. I find her really funny and refreshing. I'm into her because her blog is all about luxury brands, however, her content is hilarious and unapologetically crass.
HOW DO YOU STAY MOTIVATED TO BLOG REGULARLY?
A friend once said to me, "If you want to be a writer, you gotta just write." It sounds pretty obvious but sometimes we can get in our own way. My blog is my motivation to write. As long as I keep generating ideas and enjoy life, I will have something to blog about.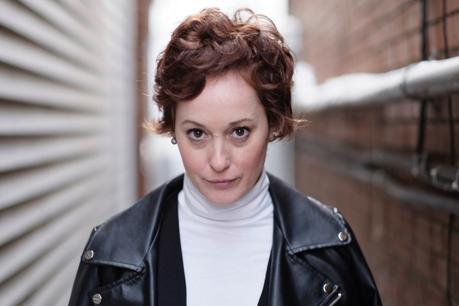 WHAT DO YOU DO WHEN YOU'RE NOT BLOGGING?
I like to take advantage of any chance I have to sleep in. I am a real homebody. It is very common to find me curled up with my kobo reading, binge watching Netflix or falling into a dangerously deep Instagram hole. On the flipside, I need a healthy dose of girlfriend time, which usually consists of weekend brunches, afternoon coffee walks, or an evening with libations and dancing.
I think self-evolution is important, which is why I am always on the hunt for new recipes and juices I can make at home. I love spending time envisioning where my next trip will be, looks I can experiment with and home decor ideas. Pinterest is fantastic for helping me with all of the above.
WE LOVE A GOOD GAME OF 20 Q's!
What's your favourite place on earth?
Toronto! Proud to call the best city on earth my home.
What's your favourite meal?
Miami ribs from an authentic butcher called Nortown, with my mom's homemade potato salad. Pizza comes in second, dangerously close to first place.
Stone wash or tie-dye?
Neither!
Lipstick or lip-gloss?
EOS Lip Balm
Cats or dogs?
I love all animals. If you're reading this, please adopt a rescue animal 🙂
What's the one thing you can't live without?
Moisturizer.
Fave TV show?
I'm always watching stuff online. The last series I was really into was Gaycation on Viceland.
What keeps you awake at night?
Instagram.
Do you have any special talents?
I'm really good at making a bottle of rosé disappear.
OK, so your closest friends are coming for dinner, what's on the menu?
The last time I hosted a girls night in, I made meatballs, individual crudité cups with homemade veggie dip, BBQ/buffalo cauliflower (instead of chicken wings), and mini grilled cheeses with tomato soup for dipping.
What's the best song to sing while you're getting ready for a night out?
Justin Bieber/Rihanna/Hova/Oldies
If you could time warp yourself to any point in history when would it be, who would you hang out with?
Definitely the 60's so I could go to Woodstock.
What is the most precious thing in your wardrobe?
My Bill Murray t-shirt from Clashist.
What's your home décor style?
Girly. Eclectic. I have a mixture of old and new. West Elm, Ikea, and Vintage antique finds.
What's the most embarrassing thing you've ever done?
How much do you have? Pass.
How long does it take you to decide what to wear?
Depends on my mood. I usually think about what I feel like wearing while I'm in the shower. If I have an event, I plan my outfit the night before. I always make sure I know where everything is because there is nothing worse than having an outfit planned out in your head and it ends up being at the dry cleaner when you're trying to get dressed.
What (or who) is your biggest inspiration?
My nana was the sweetest woman on earth; she was musical, witty, spiritual, direct and one heck of a baker.
What's the best bargain you've ever got?
Oh man, I love a good deal. I would have to say the best deal I ever got was paying for a regular hotel room in Miami, and when I got there, they upgraded me to a penthouse for my entire stay!
What's the biggest shopping mistake you've ever made?
Paying full price for something that was on sale for half price a month later. New motto: If you want it bad enough, you can wait.
Here's where you can connect with Hannah:
Images courtesy of Hannah Papernick