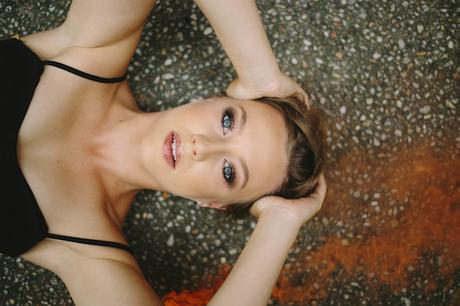 Sunshine Coast based artist Emily Dawn has just released her new remix of single 'Wilderness' and will be touring the East Coast in February alongside Wolf and Willow to celebrate. Tomatrax caught up with Emily to ask a few questions.
What inspired you to become a musician?
I've always resonated with music, even before I started playing an instrument. It sounds cliché but I've had a connection with music from a young age. We started learning an instrument at high school and I just wanted to keep playing. Eventually, my Mum bought me my own guitar and that is where my journey with music began.
When did you write your first song?
I have been writing music from a young age but I started taking it seriously when I was 17. That is when I began writing music for different instruments and putting the pieces of a song together, not just writing the melody. I think I wrote my first few completed songs during this time.
You're about to tour around Queensland, what can fans expect from your show?
Fans can expect more of an intimate performance as it is a solo tour. Those that come to the shows will get to know me more and be involved in the interactive performance. They will get the opportunity to hear glimpses of new material that I have been working on.
What made you pick Wilderness as your EP's single?
I originally wrote the Wilderness remix to make my live performance of the song more dynamic. I started working with my producer to develop it more and the remix that you hear today is a result of that process. 'Wilderness' is the song that resonates with me the most on the 'Revive EP'. It is a song I wrote about a very close friend of mine. I spent about 3 months perfecting the lyrics because I wanted them to be a true reflection of the situation and the innermost thoughts of the person who was amid that.
Why is the remix of Wilderness known as the November remix?
Simply, 'The November Studios' are the ones that produced it.
Are there any plans for a second EP?
Yes, there are! I can't reveal too much in terms of a time frame but I've already started working on a second EP. I've completed the single that I would like to release. The second EP will be much more of a reflection of the unique style that I would like to continue to produce.
When writing what comes first, the words or the music?
Honestly, it changes. The song writing process is never the same for me. Sometimes, the melody will come first and I'll have a tune playing around in the head that I must get written down (before I forget it - my phone is full of beginning of most of my songs). Sometimes, a certain lyric will resonate with me. It is dependent upon the surrounding circumstances and the emotions that I am feeling at the time. Sometimes, the song will almost write itself and sometimes, the song may take months to perfect.
Do you ever listen to your own music?
I do listen to my own music but I think that is more out of a critical mindset than merely enjoying what I am listening to. I like to analyse what I am hearing and attempt to listen to it from the position of a listener who has never heard it before.
What other music do you listen to?
I listen to a wide range of music. Currently, I listen to quite a lot of electronic/alternative music; including Mansionair, Aquilo, Glass Animals, Vancouver Sleep Clinic, OneRepublic.
What do you have planned after your tour?
After my tour, I will be taking a bit of a break and playing a few intimate local shows. I will in my writing bubble and working on the music for my upcoming EP. I am hoping to do some collaboration with a few musicians this year so stay tuned!
Tour dates below. Check out Emily Dawn's Facebook page to find out more!