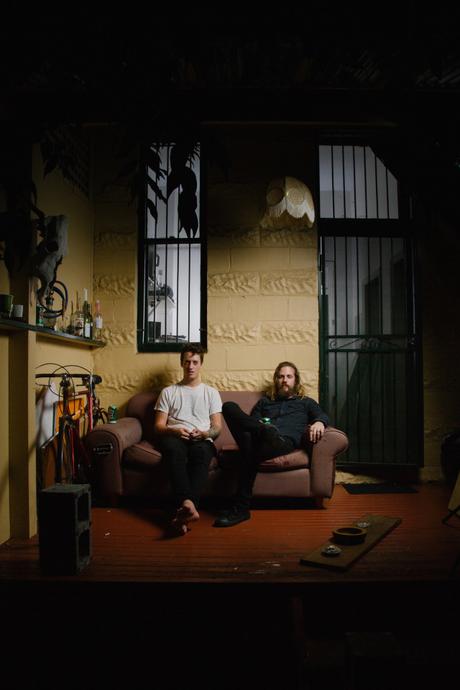 Nantes are back with a new single, new mini-album and a tour round Australia. Tomatrax caught up with David Rogers from the band to ask a few questions.
You've just released your latest release, what made you decide to make it a mini album?

We were undecided whether there was going to be another Nantes record. After spending a great deal of time away from the band and away from the music scene we were contemplating the idea of starting something new. It wasn't until i had compiled a few tracks that really worked with each other that we decided to make Limbo a Nantes record. We had several tracks to work with, but the 6 tracks that we settled on felt like a complete body of work, which we didn't think needed anything more or anything less to make it complete.
Where did the name LIMBO come from?
The meaning behind our decision for calling this record Limbo comes from our general apathetic nature. It speaks of a certain purgatory that we have found our selves in. Its kind of making fun of ourselves.
What made you pick 7 as the single from the mini album?
We chose 7 because that track was the catalyst for the whole record. It was the first song written and set the pace and tone of the whole mini LP.
Whose hand is on the front cover?
It's a secret.
The release will be put out as a Limited Edition CD, will there be any additional extras with the CD?
Theres a sweet little booklet with design work from our mates at Honey Rogue
What was it like to work with Tony Doogan?
It was a great pleasure to work with Tony. He knew exactly what we wanted from the get go. And he really knew how to bring it to life.
You're about to go on tour in support of your release, what can fans expect from your show?
We've been tour-starved for some time now. I assume a lot of fire and dragons.
Has winning the Triple J Parklife competition had any impact of the band's musical direction?
It was a fun show. But no, I wouldn't say so.
Your music has been described as being very UK influenced, do you think that is an accurate description?
I guess so. I find it hard to describe what we do.
Do you ever listen to your own music?
After finishing recording and touring the record it usually ends up in the vault.
What music do you listen to?
We like to a listen to a variety of different stuff. Right now I'm listening to Miles Davis – Kind of blue
What do you plan on doing after your tour?
Get another job and keep writing.
Nantes are about to tour Australia, dates and venues are below. Check out Nantes website to find out more!
"7" and LIMBO will be featured live on an East Coast tour in April/May;
WED 15 APR – BEACH ROAD HOTEL, BONDI
Free Entry
THU 16 APR – RAD, WOLLONGONG
Tickets avail via http://www.oztix.com.au
FRI 17 APR – TRANSIT BAR, CANBERRA
Tickets avail via http://www.moshtix.com.au
SAT 18 APR – NEWTOWN SOCIAL CLUB, SYDNEY
Tickets avail via http://www.newtownsocialclub.com
FRI 24 APR – SHEBEEN, MELBOURNE
Tickets avail via http://www.shebeenbandroom.com.au
THU 30 APR – BRIGHTSIDE, BRISBANE
Tickets avail via http://www.oztix.com.au
FRI 01 MAY – SOL BAR, MAROOCHYDORE
Tickets avail via http://www.oztix.com.au