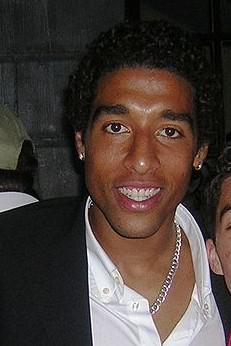 Borussia Monchengladbach are without a doubt the big surprise of the season.  By no stretch of the imagination is it because of their history as they are one of the most important sides in German football history.  The surprise emerged mostly based on their turnaround from one season to the next.
One of the big contributors has been Brazilian defender Dante Bonfim Santos Costa.  The native of Salvador is probably in the best form of his career.  His good nature as well as his intensity made him a an favorite as you see fans at Borussia Park wear afros in homage to their talented defender.
It was his atitude.  A player that always has a smile on his face and is very light-hearted that won fans over quickly.  But don't take lightheartedness for weakness. Dante is among one of the tougher defenders in the Bundesliga and this season he is playing at the best level so far in his career.
In this interview we talked about any changes that have helped Borussia Monchengladbach.  For those of you who think that the game of football does not have a mental aspect to it, Dante will refute that and confirm that there is much more to it than many of us could give credit to or even fathom.
Juan Arango: What is the biggest difference at Borussia Monchengladbach compared to last season?  What is being don different this season compared to last?
Dante: I've had to answer that question quite a bit.  But with each passing moment I am more convinced that we didn't change much, we are just a more confident team.  There was nothing miraculous we didn't make big changes at all.  What happened was that this team got much closer towards the end of last season and started to believe in their own potential. The big difference is that we are a tighter group and we are just more confident and motivated as of today.
JA: What has Lucien Favre brought to the table since arriving towards the end of last season?
DBCS: I believe he has really been involved with players on the motivational side.  It's up to the team to believe in their own potential and produce as best as possible inside the beyond the tactical part of the game, where he has made some good moves.  
JA: What did you all talk about during the off-season and pre-season to help you focus on this great start?
DBCS: I worked out intensely alongside my teammates. We knew that we had to prepare very well in oder to start out the season strong and not have to suffer with the same problem we had last season.
JA: Early on, the big difference has been seeing the team's performance on the road. How are you approaching this part of your season?
DBCS: The team are in good form right now.  We're not interested in whether it is at home or on the road.  We know that we have to treat each match in a certain manner and it doesn't matter if we have the support of the fans of not. 
JA: Could we be seeing the best Dante of the past few years right now?
DBCS: I feel better than ever.  I believe I am always improving with each practice, each match, each season. I take advantage of as much as possible in order to better myself.  I do believe I am in the est playing form of my career.
JA: Dante, you are amongst one of the cult figures at Gladbach, how has that helped you adapt to the Bundesliga?
DBCS: I was well received from the day I arrived. I got all the attention and support I needed in order to do my job well.  It helped me a great deal.  I was very calm when I practiced and it allowed me to work hard and find my place on this team. 
PART TWO COMING UP…