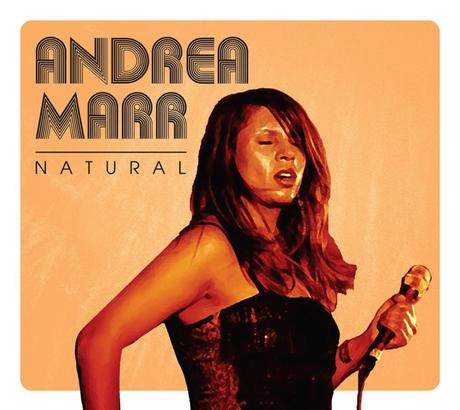 Andrea Marr's has just released her first full length soul album Natural, featuring Andrea's 8 piece soul band The Funky Hitmen. Tomatrax caught up with Andrea to ask a few questions.
You've just put out your latest full length album, what's it like to have it out?
It's a joy to have it out because it's the best music I have ever made - the reaction and reviews have been overwhelming and I couldn't be happier!
Where did the title Natural come from?
This album combines my love of blues soul gospel and funk and it's my most 'Natural self musically speaking - I'm not trying to fit into a box of 'blues' or 'soul' it combines all of it
The songs cover a lot of personal aspects of your life, is it hard to have these things on show?
No, it's therapy to write these songs and sing them - it helps me heal and helps other people heal too, because many of us share the same experiences and music really has the power to heal.
The song 'Grateful' has been covered by some of your fans, what's it like hearing other people perform your music?
I was honoured having people wanting to sing my songs and very cool to hear young kids love a song talking about gratitude for the simple things.
The album includes a cover of Marva Whitney classic 'What Do I Have To Do'. What inspired you to do this cover?
Cam Scott who was the musical director for The Funky Hitmen in the first few years suggested I sing it - it was literally impossible for me to hit those notes at the time and I was so proud of myself for growing into that song - it was a huge challenge!
If you could feature on anyone's tribute album who would it be?
Tough call - Sharon Jones, Etta James, Gladys Knight, Tina Turner, Amy Winehouse, Take your pick, I love them all!
You have an 8-piece band behind you, is it hard to manage the music with such a large band?
Oh absolutely - that's why we don't play a lot, it's very difficult to get paid enough to cover the band fee, so we focus on festivals.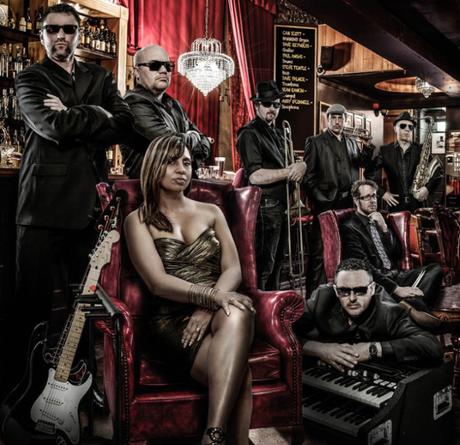 Where did the band name The Funky Hitmen come from?
We were joking about what to call the band and I said 'they are a killer band' Cam said we are your Funky Hitmen cos we kill Em with funkiness.. that's how it happened
When writing what comes first, the words or the music?
I usually get full songs, lyrics and melodies together
Do you ever listen to your own music?
I really struggle to listen to myself but my husband has my music on repeat which forces me to hear it
What other music do you listen to?
I love R&B Gospel music - Mary Mary, Kirk Franklin, Tasha Cobb, Israel Houghton - incredible music!
Now that the album is out what do you plan on doing next?
Enjoying people's response to it - i just want to bring people joy. When i have enough great new material I will consider recording the next project, no plans at this stage.
Check out Andrea Marr's website to find out more!