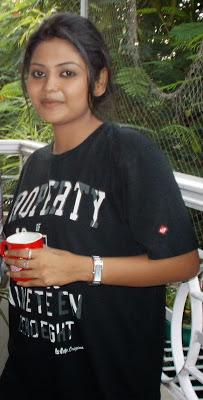 [From the stages of the TTIS Challenge to the television and silver screen, she has become one of the most popular faces in Kolkata homes. Here is Bengali Actress  Sayani [Antaraal ] Ghosh unplugged]
Q.You shot up the success ladder quite fast. Would you attribute it to luck or sheer hard work?
   Both actually. I haven't been so successful yet but yes the journey has been short till now and whatever I have achieved that's quite a lot and definitely very lucky. As far as talent, luck and hard work is concerned, I believe it's always 50:50. I've been lucky to work with people who are big names in the industry. They recognized my potential and thought I'm capable of doing good things. That way I was lucky. The rest is hard work because had I not been able to live up to their expectation, they would not have given me any more chances.
Q. Tell us something about your character Namita in the movie Alik Sukh. 

   I'm playing Sohini (Icche) Sengupta di's sister in the film and my tracts are with her family. It's a small but potential character. Namita belongs to a lower middle class family. It was very difficult for me to identify because she wears normal footpath clothes that are badly color coordinated, wears bling earrings, is always untidy, doesn't tie her hair, wears maduli round her neck and arms and when she speaks it's understood that she is poorly educated. But as a character she has shades, she's very bubbly. Something interesting happened when I was briefed. Shiboprosad Mukherjee gave me my scenes and I asked " Chaar pata?.". Then he said "Ei chaarte scene hocche amar chobir pran> it's the heart of my film. Ar aami aamar praan ta tomar haate dilam. My film is a morbid film Sayani. It doesn't have romance, doesn't have spark. Only the character of Namita has that. She has that spark that can make the audience smile and I want you to do that." Coming from him, it was a very big thing.
Q. You were adjudged the best Actress in the TTIS Fest five years ago. Would you like to share some memories of it? 

   O that was wonderful. That was my first award and is still very special to me. I remember that we used to slog like anything for that play. That created the ambience of hundreds of people watching you on stage. Then you have a jury consisting of eminent people. When you are on stage, everything needs to be perfect, the lighting, the sound, you have to remember your own dialoguesthe dialogues of people speaking before as well and after you. and if I am not wrong, I was adjudged the best Actress among 567 canditates. When it was announced, I was in a daze and walked all the way from Swabhumi to Chingridanga with the trophy in my arms. Winning the TTIS Award was like a stepping stone for me and it really motivated me.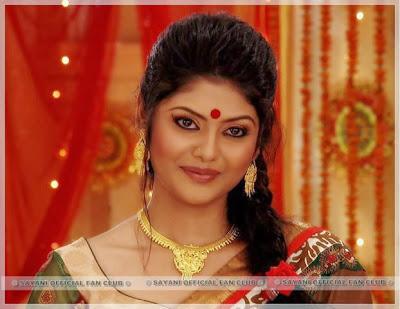 Q. You have played a variety of characters. Which is the one with whom you can identify yourself?
   See even now I have not been able to identify myself as a person. There is a Sayani Ghosh in each of my characters. You can always follow the nuances and style of someone else but I believe that there is always something that is completely yours as an actor. It's a personal touch and that no one else can do that. When it concerns films, in Aantaral (yet to release), where I play the protagonist, I believe that this character is me. If I sneeze, this character sneezes, if I talk she talks, if I go to sleep and do not feel like talking, she's not talking as well. So whatever comes, it starts with action and finishes with the cut. So I don't need a workshop. On television, Care kori Na was a very good experience because Arindam Bannerjee is such a sweetheart and whenever I asked him what I was supposed to do, he would laugh and say "whatever you wish"! He gave me that edge. When I started doing Care kori Na , it earned gallons of appreciation although I did a negative role. Care kori na was perhaps a milestone on television and the character of Meghna was the most sensuous negative role.
Q. who has been your biggest encouragement and inspiration?
   I have always looked up to Aparna sen because even I aspire to become a director someday. She has a distinct style that identifies her and separates her from others and you watch her you see that. I also look upto Ananya chatterjee as an actress because I think she is an extremely talented actress and Tollywood lacks good actors.
Q. If you are given a dream role, which project would it be?
   [Thinks hard] well I haven't thought about it but if I am given an opportunity, I would love to play Scarlett O'Hara from Gone With The Wind. If it's more contemporary, I would love to play Kate Winslet in The Reader, Julia Roberts in Pretty Woman, Aparna Sen in Paromitar Ek Din.
Q. What woud be your tips to a budding actor who is from a non-acting background?
   When I started acting, I didn't even know the A of acting. I didn't know where to look, whether the camera was rolling. I used to forget continuity. But it's all about loving your art. When it comes to Tollywood , there is a difference that " O chobi kore ar o serial kore" but I'm consciously trying to erase that because I do both. I love both because I love acting. So for a person who's aspiring to become an actor and doesn't have a background in acting, all that is needed is to love this art. Just emote yourself in real time and check the way you speak. When you say Hi , just check yourself out . So on screen when you say Hi you do it in your own normal way. The rest is technical. There are two ways of learning. One is through observing and studying and the other is from practical experience. I believe in the latter. You just need to do it.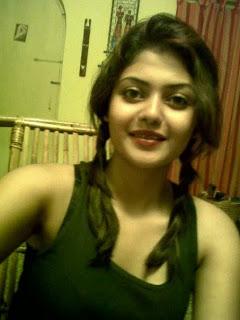 Q. Tell us something about your upcoming projects.
   In television I'm doing Bodhu Kon Alo Laglo Chokhe produced by Venketeshwar Films on Star Jalsha. I play the character of lawyer Ujjaini Sen there. I'm also doing a serial called Bhasha from Dhanuka, also on Star jalsha where I'm playing this business woman called Lovely Mohapatra. Alik Sukh is due release on the 19th of July. Birsa Dasgupta's Golpo Holeo Sotti is lined up. Then there is Antaraal which is being directed by Bombay director Binoy Mitra. I playing a protagonist there. It also has Debashree Roy and Harsh Chhaya.
Q. Your message for your fans…
   I think all of us are stars and we deserve to twinkle. So for all those who have aspirations in life, never look back and just go for it. Nothing is impossible if you really really want it that bad. Give your 100% and you get back hundred and twenty. 
Please leave your message for Sayani....