2. What are some of the inspirations behind your collection?
Nature nature nature…I am awed and inspired always by Mother Nature. I often say my mother and Mother Nature are my 2 biggest influences. Everything in my line has a hint of nature to it.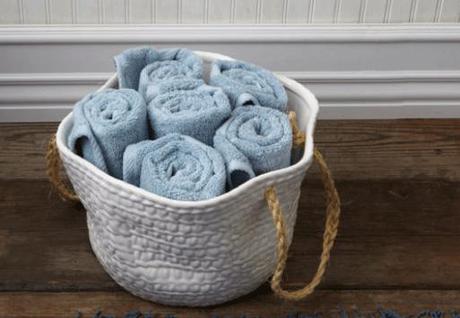 ceramic basket with rope handles, $150
3. Do you feel your own experiences are reflected in the products? How so?
I grew up between the Hamtpons and the Bahamas and was surrounded by water, sea life, trees, flowers and everything nature had to offer, so it was and is a big influence on my work always.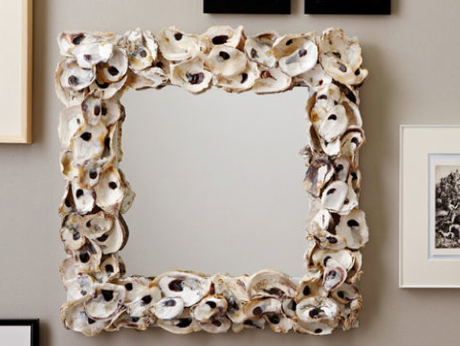 oyster shell mirror, $250
4. What are you most excited about with this launch?
Love all things nautical…and this says it all.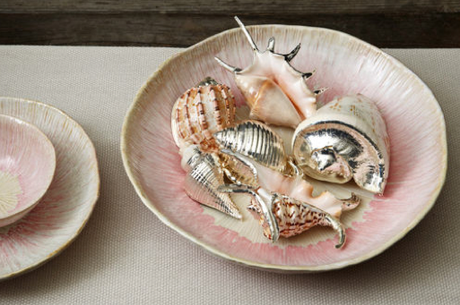 silver plated shells, set of six, $170
5. What would be the ultimate compliment to make you know your line has been a huge success?
Knowing that it sold well and people were drawn to it.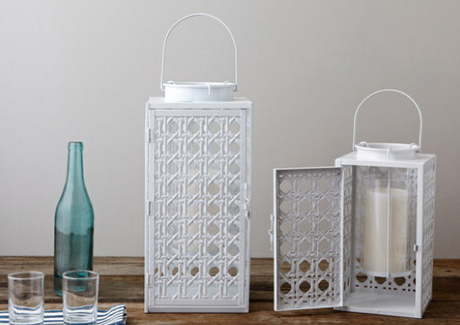 basketweave lanterns, set of two, $96
6. How do you do it all — balance work, life, kids, home? All of us working moms want to know!
By the skin of my teeth…;-)

Gotta love a gal that can be honest. I feel ya!
Get more inspired with this peek into the brilliance behind all those fan-tabulous Lulu DK fabrics we heart so very much: 
* * *
And now, the winner of the Christian Louboutin original watercolor is…
Thank you everyone for your entries! It was wonderful to hear from so many fresh faces! Such lovely comments.
Have a wonderful weekend, all!