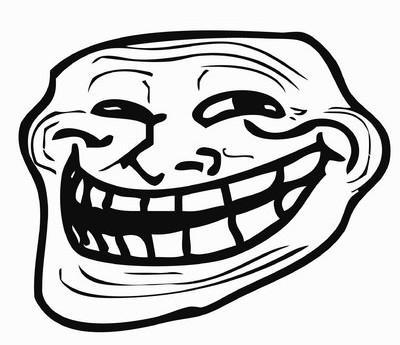 Internet trolling is no laughing matter
Is internet trolling a growing problem? Should more be done to stop this anti-social online behaviour? Or would cracking down harder on on trolling be an attack on freedom of speech and internet freedoms? These were some of the difficult questions thrown up by BBC3 documentary Anti-Social Network, which aired 19 March.
Trolling is very much in the news this week after Liam Stacey, a 21-year-old man from South Wales, admitted incitement to racial hatred after sending a series of offensive tweets about Bolton star Fabrice Muamba after he suffered a cardiac arrest during a match 17 March, reported The Sun.
The BBC3 documentary featured presenter Richard Bacon, the former Blue Peter presenter and current Radio 5 Live broadcaster who has suffered from the attentions of a troll himself for two years, embarking on a hunt to unmask trolls. Keith Watson in the Metro found the show to be "an uneasy mix, with celebrity fretting – Bacon seemed slightly flattered to have a troll – rubbing shoulders with the heart-rending grief of bereaved parents and family."
Who are the trolls? Deborah Ross in the Independent specified that the "first requirement is to display the spelling and grammar skills of a brain-damaged goat that speaks English as a fourth language and suffers from convulsions … other requirements include a simmering rage, unfulfilled attention needs, an inherent stupidity, a wild illogicality, those 17 words for 'gay' and, if you are Gladi8tor666, a tiny penis." Bacon in The Sun defined trolls as "predominantly, but not exclusively, men who hide under assumed names, saying things intended to provoke and amuse fellow trolls. They think they are renegades. Outlaws. Brave, even. They are not."
Darkest side of trolling. Bacon noted in The Sun that trolls recently targeted a site dedicated to missing York University chef Claudia Lawrence and made "jokes" about murdered EastEnders actress Gemma McCluskie, mocking the horrific mutilation of her body. This is part of a particularly unpleasant strain of trolling, known as "RIP trolling," where trolls attack commemoration sites, with violent and sexual comments, such as "How's it hanging" on a site set up by friends of teenager Tom Mullaney, who hung himself in 2010 after being cyber-bullied.
Two people have so far been jailed for trolling offenses. Colm Coss was jailed for 18 weeks in October 2010 for posting obscene messages on Facebook sites in memory of dead people, including Big Brother star Jade Goody and a tribute site to John Paul Massey, a Liverpool boy mauled to death by a dog, reported the Daily Mail. Sean Duffy, 25, received the same sentence in September 2011 for targeting Facebook tribute pages and posting videos on YouTube taunting the dead and their families, most notably a girl who had been hit by a train, who became "Tasha the Tank Engine" in a YouTube video, reported the Guardian.
Don't feed the trolls! Trolls feed on attention, so don't let them see that they have upset you was what Dr. Emma Short, co-director of the The National Centre for Cyberstalking Research at the University of Bedfordshire, advised Bacon. Short said that if you're personally targeted then the best bet is to keep the evidence – print out screenshots – and go to the police.