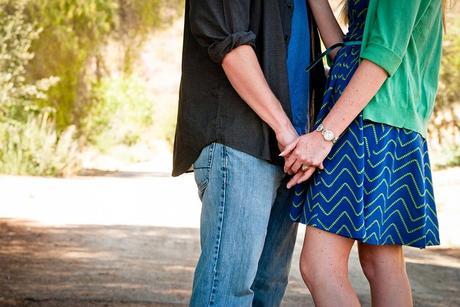 Internet daters put themselves at risk by offering personal information like their home address, surname and phone numbers within minutes of meeting a stranger online.
A survey of 1,500 singletons using dating sites and apps revealed the typical adult chats to four individuals a week and disclosesd personal information after just five instant messages.
The poll, by internet security firm BullGuard to highlight the perils of internet dating, revealed a third give their phone number out after just a few messages claiming it's easier to chat via text.
Not surprisingly, some 15 per cent have fallen victim to a dating scam or fraud with one in five (22 per cent) suspect potential dates of trying to gather information about them to use fraudulently.
Three quarters of those surveyed agreed there was a fine line between being friendly and chatty on dating sites and giving away too much information.
Many believe you have to give out personal details like where you live, where you work and family information just to kick-start a conversation.
One in five reckon if someone seems harmless they are happy to confide in them - but three quarters of internet daters said the etiquette and rules regarding online safety were a minefield.
A third said they worry they are not meeting 'the one' because they are so paranoid about giving out any information about themselves that they may come across as frosty or offish.
Cam Le, Security Expert at BullGuard, said: "While online dating is an increasingly popular trend and can be a very successful platform on which to meet like-minded people, it can also potentially open you up to identity fraud if you're not aware of the dangers.
"It's very difficult to get the balance right between being friendly and engaging with new people and giving too much away.
"If anyone is asking for too much personal information soon after striking up conversation, then alarm bells should start ringing.
"If something feels wrong then hold back."
One in five of those surveyed said they have regretted giving out their address or phone number when messaging someone, with the main reason being that they were then bombarded with messages by a potential suitor.
A third said despite losing interest in a person they met on the internet, they still persisted in calling and one in twenty said the person they had been messaging turned up unexpectedly at their house.
Fortunately, a wise 46 per cent of people say they will immediately stop messaging someone if something feels off.
But a keen 10 per cent said they would always meet them in person before ruling someone out.
More than a third (35 per cent) said they have to give the benefit of the doubt to people they meet online as building a rapport over the internet is so tricky.
Four in ten internet daters say they often speak to people via dating sites and apps who are reluctant to meet up in person.
And more than a quarter of those polled said they had been on a date where they got the impression that the person was trying to establish their financial status.
Subjects they were quizzed on included 'What does your dad do for a living?' 'What car do you drive' and 'What do you spend your money on?'
The poll found 45 per cent of adults who are looking for love said they often stumble across potential suitors that seem suspicious or just too good to be true.
Cam Le added: "The old saying "if something seems too good to be true it usually is" can unfortunately be applied to online dating in many cases.
"Scammers do exist on dating sites and it's important to be aware of the tricks that they use to try and entice people to share too much.
"Though it's important not to be too paranoid about who you might be talking to, it's also important to be aware that these scams exist, and to stay vigilant about who you meet and how much you give away."
The study showed the most popular dating sites or apps currently in the UK are Plentyoffish.com, Match.com and Tinder.