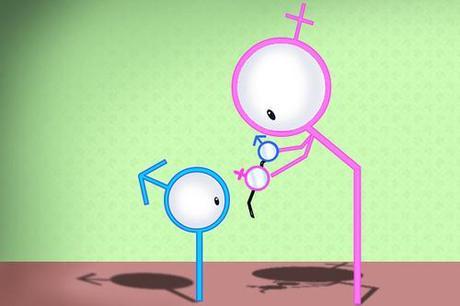 Laura Beatriz Rodriguez Lopez, Mexico. From the CIPE 2011 Global Editorial Cartoon Competition.
Over the past two weeks, we have been highlighting CIPE's approach to women's empowerment and women-focused programs here on the blog. Below is a round-up of our complete women's day coverage:
The Role of Advocacy in Building Democracies that Deliver for Women – Sandra Taylor talks about how the strategies of collective action and advocacy can be used to increase women's economic opportunities and make democracies more responsive to their citizens in Economic Reform Feature Service.
Analyzing Returns on Investing in Women – CIPE Assistant Program Officer for Global Programs Lauren Citrome writes about the business case for how investing in women and promoting gender equality can also benefit a company's bottom line.
20 Empowered Women that You Should be Following on Twitter – Sarah Gerrity lists twenty of the most interesting and influential women to follow on Twitter.
Reflecting on Democracy that Delivers for Women – a look back on CIPE's Democracy that Delivers for Women conference, held on June 21-22, 2011, with a video message from CIPE Chair Karen Kerrigan and highlights from other speakers at the conference.
Women Advance the Fundamentals for Haiti's Future – Stephenie Foster writes about the Haitian women's group  Femmes en Democratie, who are developing a policy platform for the new government.
No longer just a room… – CIPE Deputy Director Jean Rogers reflects on the progress that women have made, and the work that still needs to be done.
Empowering Women Around the World – A short Prezi presentation on CIPE's women's programs around the world.
KnowHow: Mentoring Women's Business Associations – CIPE Global Program Officer Maiko Nakagaki provides an update on the KnowHow Exchange program, which links mentors from chambers and associations in the US with groups in developing countries around the world.
Leadership in Lambayeque – Brent Ruth, Program Officer for Latin America & the Caribbean, continues his series of blogs on alumni of the EmprendeAhora entrepreneurship and leadership training program in Peru, focusing on two remarkable young women in Lambayeque.
Marking Progress, Opportunities and Challenges on International Women's Day 2012 – CIPE Chair Karen Kerrigan introduces women's day by highlighting recent successes in women's empowerment and outlining some of the challenges still to come.
Why We Talk About Women's Empowerment – Maja Piscevic, Executive Director of the Serbian Association of Managers and an attendee at Democracy that Delivers for Women, talks about the impact that the conference had on her work in enhancing women's participation in business associations and advocacy in Serbia.
Paving the Way – Lauren Citrome presents her Economic Reform Feature Service article on the institutional factors behind gaps between men's and women's economic and political participation.
Celebrating International Women's Day with the Spirit of Entrepreneurship – CIPE Pakistan Program Coordinator Emad Sohail reviews the achievements of Pakistani women in politics, sports, finance, and business, and what CIPE Pakistan does to support women entrepreneurs and businesspeople through its training and capacity building programs.
For the many new readers who have joined us this week, we encourage you to follow our blog feed, Twitter, and Facebook for continued updates on CIPE's unique approach and important work around the world strengthening democracy through market-oriented reform.