news , information,business,investment,helth
news,business,politics
news and information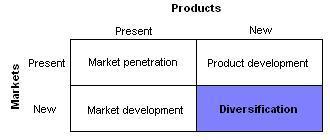 Diversification (marketing strategy) (Photo credit: Wikipedia)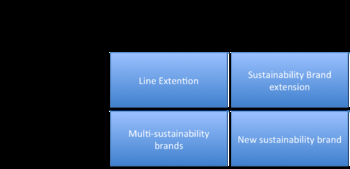 English: Sustainability brand development strategies (Photo credit: Wikipedia)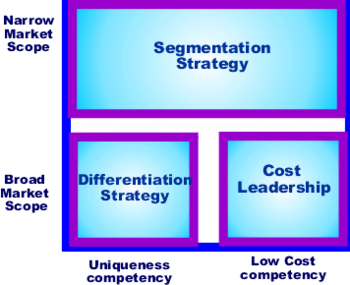 English: Porter Generic Strategies (Photo credit: Wikipedia)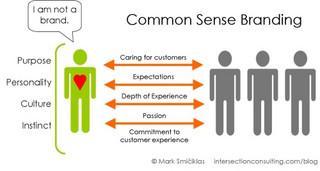 Common Sense Branding (Photo credit: Intersection Consulting)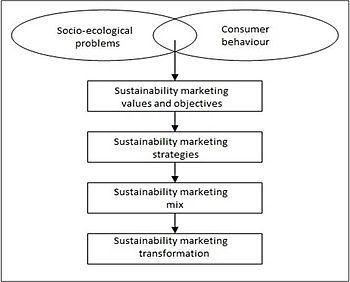 English: Sustainability Marketing follows six key elements: socio-ecological problems, consumer behavior, sustainability marketing values and objectives, sustainability marketing strategies, sustainability marketing mix and sustainability marketing transformation. This picture is giving an overview about the interconnections of the six key elements (Photo credit: Wikipedia)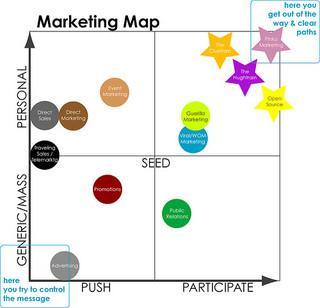 Marketing Map (Photo credit: miss_rogue)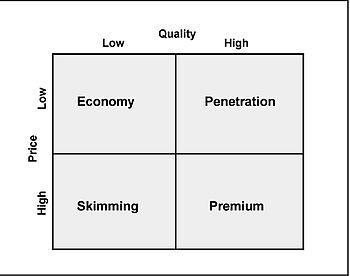 English: Figure 22: Pricing strategies matrix (Source: www.marketingteacher.com). (Photo credit: Wikipedia)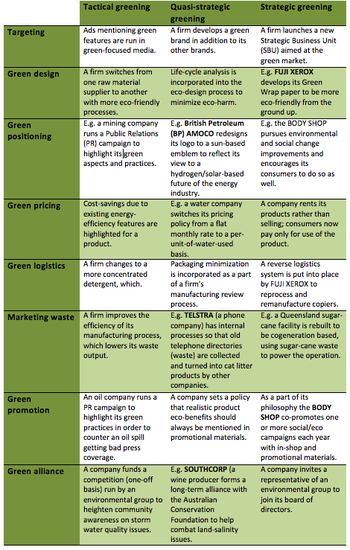 English: Overview of green marketing activities (Photo credit: Wikipedia)
International marketing involves: exporting, franchising, joint venture or full direct entry of a marketing organization into another country. This can be achieved by exporting a company's product into another location, entry through a joint venture or strategic alliance with another firm in the target country, or foreign direct investment into the target country.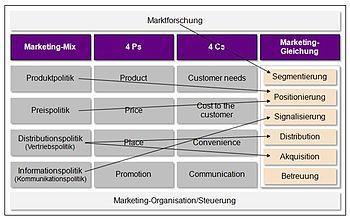 Deutsch: Zusammenhang zwischen Marketing-Mix, 4 Ps, 4Cs und Marketing-Gleichung (Photo credit: Wikipedia)
The development of the marketing mix for that country must be determined. Some companies can use existing marketing strategies. This can be as easy as using existing marketing strategies and translating them into a foreign language. Conversely, marketing efforts may have to be tailored to suit the local market with customized product offerings, local production and pricing and customized distributions and packaging. Customized promotions, offers, websites, and social media strategies may have to be tailored to the specific market.
International marketing attempts to meet the needs of selected foreign countries that are considered attractive; to optimize firm learning and efficiency.
The firm does not need to export or enter all world markets to be considered an international marketer.Globalization and technology transform how produucts and services are marketed internationally. Cultural differences may require adaptation strategies over standardization strategies.
These are some of the concepts associated with international marketing:
1. Branding is central to the product's perception. A strong brand name is a valuable asset in global markets. Brand names should not be offensive in foreign markets; they should be carefully researched.
2. Promotional strategies include: personal selling, advertising, public relations and direct marketing.
3. International Advertising across national boundaries is a sensitive issue. Companies can strive for consistency by standardizing the basic message and content.
4. Designing international distribution strategies is a trade-off between cost and the amount of required exposure. It can involve exclusive channels of intensive channels.
5. Pricing is influenced by production costs, purchasing power differences and fluctuating currency values.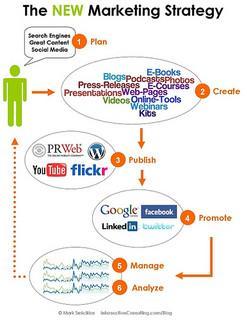 New Marketing Strategy (Photo credit: Intersection Consulting)
6. Social Media builds social authority and helps a brand become more relevant. It may be used to disseminate information to a global audience instantaneously