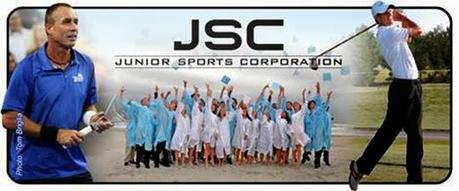 International Junior Golf Academy Announces Fall 2013 Class
Record Worldwide Enrollment Increases to 70 Percent
(HILTON HEAD ISLAND, S.C.)
- The
International Junior Golf Academy
(IJGA) – the only program in the world to combine training, academics and competition for serious players - announces a fall class representing 21 countries and 17 states.
The new semester at IJGA began Aug. 19 and features a record international enrollment of nearly 70 percent. Countries represented are Australia, Canada, China, Ecuador, France, Germany, India, Indonesia, Italy, Japan, Malaysia, Mexico, Nicaragua, South Korea, Sweden, Taiwan, Thailand, Trinidad and Tobago, United States, Uruguay and Venezuela.
"Our full-time Academy offers an exclusive opportunity to train daily with dedicated junior golfers from around the world while following a personalized performance plan to reach individual academic and athletic goals," says Peter Orrell, President and CEO of Junior Sports Corporation, owner/operator of the IJGA.
IJGA has produced several players who are now members of the PGA and LPGA Tours. Up to 90 percent of past graduating classes have received college golf scholarships, many to top NCAA Division I schools.
Kevin Smeltz, a master-certified golf instructor and coach of current and former PGA, LPGA, Champions and Web.com tour members, serves as IJGA director of instruction. In 2010, Golf Digest named him "Best Young Teacher" and he has also been voted one of Florida's "Best Teachers in Your State" the last three years.
The IJGA golf program consists of spending half a day on golf instruction – full swing, short game, course management, mental training and college placement. For the second half, students in grades five through 12 attend school at the
Heritage Academy
. Evenings are reserved for fitness training and mandatory study hours.
The

Heritage Academy offers a progressive and diverse academic curriculum for adolescents pursuing extra-curricular passions. Classes average eight students -- with a maximum of 15 -- thereby promoting individual attention. Optional English as a Second Language, College Preparatory and Honors courses are also available.
From September until May, students compete on the
International Junior Golf Tour
. More than 60 two- and three-day weekend tournaments are held annually at prestigious venues, such as PGA TOUR stops like TPC Sawgrass, Sea Pines Resort and TPC Scottsdale.
For more information about IJGA:
www.IJGA.com/info
, 888.936.5327.
About Junior Sports Corporation
Located on Hilton Head Island, South Carolina, JSC owns and operates:
The
International Junior Golf Academy
(IJGA) is the world's only program to combine training, competition and academics for serious junior golfers. The elite staff includes golf instructors, mental trainers, college placement advisors and fitness coaches who train junior golfers from more than 25 countries across six continents.
The
International Junior Golf Tour
hosts 60 tournaments annually and is the only junior golf tour with events every weekend during the September-to-May school year.
Established in May 2011, the
Ivan Lendl International Junior Tennis Academy
(Ivan Lendl IJTA) produces the finest tennis training and competition for junior students to ultimately reach the college or professional ranks. Ivan Lendl, former World No. 1 player and winner of eight Grand Slam singles titles, serves as Director of Instruction and is dedicated to the development of each junior tennis player.
Heritage Academy
provides progressive, diverse academic instruction for students from grades five to 12 who pursue extra-curricular passions, such as golf at IJGA and tennis at Ivan Lendl IJTA.
Hilton Head Island is easily accessible by most major airlines through Hilton Head Island (HHI), Savannah (SAV), Charleston (CHS) and Columbia (CAE) airports.