news , information,business,investment,helth
news,business,politics
news and information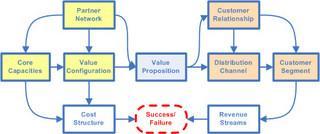 Business Model Concept (Photo credit: Alex Osterwalder)
Global delivery system business model (Photo credit: Wikipedia)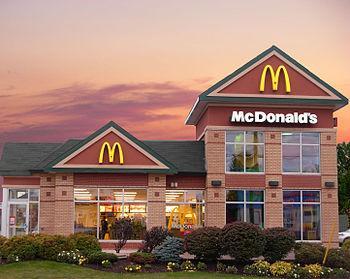 A McDonalds location in Moncton (mountain road). I took the picture and touched it up in Photoshop CS3 myself. (Photo credit: Wikipedia)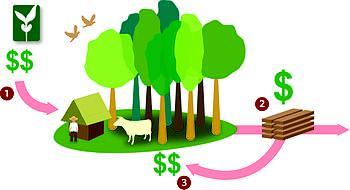 English: The author and director of marketing gave me permission to use this picture on the wikipedia page. (Photo credit: Wikipedia)
There are many different types of international entry modes for a company to pursue. As companies gain international experience, they select entry modes that require deeper involvement and investment. They are willing to accept greater risk in return for greater control over operations and strategy. They seek out higher investment returns with deeper involvement.
Companies explore the advantages of licensing, franchising, management contracts, and turnkey projects. When they achieve success with these entry modes, they pursue  joint ventures, strategic alliances, and wholly owned subsidiaries.
Investment entry modes entail direct investment in plant and equipment. Contractual entry modes are better suited to intangible products. Since some products are intangible, companies can use a variety of contractual entry modes to market highly specialized assets and skills in international markets including: licensing, franchising and management contracts.
A license may be granted by a "licensor" to a "licensee" to use licensed material like intellectual property or a patented invention. The license is valid for a stipulated length of time and sometimes involves a specific territory. Business practices such as franchising, technology transfer, copyrights, special formulas and designs, trademarks, brand names, publication and character merchandising entirely depend on the licensing of intellectual property. Licensors receive royalty payments based on a percentage of revenue generated by the property.
Commonly licensed intangible property includes patents, copyrights, special formulas and designs, trademarks, and brand names. Sometimes, "licensing involves granting companies the right to use process technologies inherent to production." Cross licensing occurs when companies employ licensing agreements to swap intangible property; this saves R & D costs.
Some advantages associated with licensing include: financing international expansion and upgrading existing facilities. Some disadvantages include: a reduction in global consistency of the quality and marketing of a product. and sharing proprietary knowledge with potential future competitors.
Franchising is the "practice of leasing for a prescribed period of time the right to use a firm's successful business model and brand." The franchisor is the supplier and the franchisee is the operator who pays to use the intangible property and/or business model. Franchisers typically receive compensation as flat fees or royalty payments. US firms dominate the world of international franchising. Franchising is growing rapidly in the EU. "In Eastern Europe, expansion suffers from a lack of capital, high interest rates and taxes, bureaucracy, restrictive laws, and corruption."
Franchising gives greater control over the sale of a product in a target market.   Although licensing is common in manufacturing industries; franchising is primarily used in the service sector. Licensing normally involves a one-time transfer of property, but franchising requires ongoing assistance from the franchiser.
Some advantages of franchising include: it is a low-cost, low-risk mode of entry into new markets, it allows for rapid geographic expansion and leverages the cultural knowledge and know-how of local managers. Some common disadvantages are: it is difficult to manage many geographically dispersed franchisees in several nations and the agreements tend to be inflexible.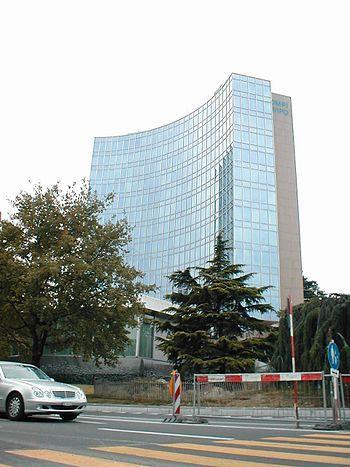 World Intellectual Property Organization, Geneva (Photo credit: Wikipedia)
A "Management Contract involves one company supplying another company with managerial expertise for a specific period of time. Operational control of an enterprise is vested by contract in a separate enterprise which performs the necessary managerial functions in return for a fee." The supplier of expertise is compensated with either a lump-sum payment or a fee based upon sales.
Management contracts go beyond just selling a business model; they involve actually doing the work. A management contract can involve a wide range of functions including: technical operation of a production facility, management of personnel, accounting, marketing services and training. Long term management contracts are common in the hotel industry. It is easy for Hilton, Hyatt or Westin to obtain economies of scale, a global reservation systems, brand recognition using this method.The Marriott International Corporation operates solely on management contracts.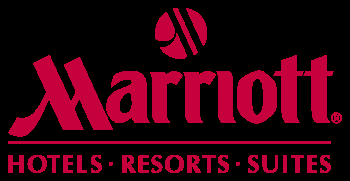 Marriott International (Photo credit: Wikipedia)
Management contracts have been used to a wide extent in the airline industry when foreign government action restricts other entry methods. Management contracts are often formed where there is a lack of local skills to run a project. It is an alternative to foreign direct investmentmanagement skills. This entry option allows managers to exploit international opportunities without controlling physical assets.
Turnkey Projects involve "designing, constructing, and testing a production facility for a client. They usually involve the transfer of special process technologies or production-facility designs to a client (e.g., power plants, telecommunications, petrochemical facilities)."
"Investment entry modes entail the direct investment in plant and equipment in a country coupled with ongoing involvement in the local operation."  A  Wholly Owned Subsidiary is a facility entirely owned and controlled by a single parent company. It can be established by purchasing an existing company or greenfield by forming a new company. High-tech products generally built new state-of-the-art facilities.
Greenfield investments are expensive and involve constructing new facilities, training employees, and launching production. Managers have complete control over day-to-day operations in the target market and can easily coordinate activities with headquarters
Joint ventures are less costly than greenfield endeavors; a separate company is jointly owned by two or more independent entities. They can take many forms: Forward Integration Joint Ventures involve joint investment in downstream business activities; Backward Integration Joint Venture Parties invest together in upstream business activities;  Multistage Joint Venture is when one partner integrates downstream, and the other, upstream.
Some advantages of joint ventures involve penetrating international markets that are otherwise off-limits and accessing another company's international distribution network. The local government or government-controlled company can obtain a direct stake in venture's success.
Strategic Alliances involve the cooperation of two or more entities. They can be established with suppliers, buyers, and competitors. Advantages include sharing the cost of international investment projects and tapping into competitors' strengths. A suitable partner must have something valuable to offer. Managers must carefully evaluate the benefits of a potential international cooperative arrangement.
Entering a new market requires a large investment. Cultural issues can impact the entry decision. The company may avoid investment entry modes in favor of exporting or a contractual modes. Cultural similarity encourages direct investment.
Political instability in a target market increases the investment risk. Instability leads companies to avoid direct investment options in favor of entry modes that shelter assets.
Import restrictions and regulations such as high tariffs or low quota limits can encourage investment. Producing locally avoids tariffs that increase product costs.
The size of a potential market can influence entry mode decisions. Rising incomes encourage investment because the firm anticipates growing demand. "Growing demand in China is attracting investment in joint ventures, strategic alliances, and wholly owned subsidiaries.
Low production and shipping costs encourage investment in certain markets. Low-cost local production might encourage contractual entry through licensing or franchising. Companies producing products with high shipping costs prefer local production; exporting is feasible when products have low shipping costs. Advances in technology and transportation allow small companies to undertake entry modes requiring more commitment to the local market.