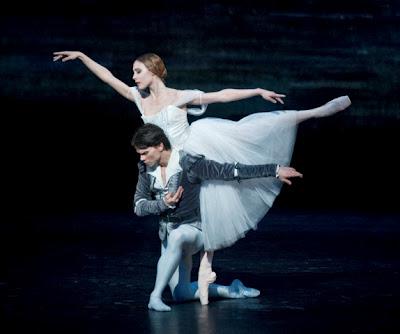 Ten acclaimed principal dancers from some of the most respected international dance companies converge for the first time on the Philippine stage in a one-of-a-kind show aptly entitled "World Stars of Ballet".
Presented by Ballet Manila and Manila Broadcasting Company, in cooperation with D & D Art Productions, the show runs June 8-9, 7:30 p.m., at the Aliw Theater, CCP Complex, Pasay City.
World Stars of Ballet brings together celebrated dancers such as American Ballet Theatre's Paloma Herrera and Maxim Beloserkovsky, The Royal Ballet's David Makhateli and Natalia Kremen, Mariinsky Theatre's Daria Pavlenko and Yevgeny Ivanchenko, English National Ballet's Dmitri Gruzdev, Kremlin Ballet's Aleksandra Timofeeva, Norwegian National Ballet's Yoel Carreno and Yolanda Correa Frias, and the Philippines' own Lisa Macuja-Elizalde.
"It is going to be an exciting evening of great artistry, and very athletic and graceful dancing!" says Macuja-Elizalde, who points out that the repertoire will combine classical, neoclassical and modern dance pieces.
The prima ballerina is particularly proud that two couples of Ballet Manila who have been accepted to the Beijing International Ballet competition will be performing side-by-side the ballet superstars.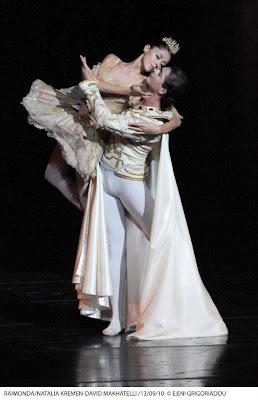 The repertoire also showcases two firsts--the "Apollo" Pas de Deux and "Diamonds" Pas de Deux, both Balanchine ballet highlights that have never been performed in Manila.
Also featured are the "Romeo and Juliet Balcony Pas, "Giselle" Pas de Deux, "Le Corsaire" Pas de Deux, "Don Quixote" Grande Pas De Deux, as well as original choreographies done especially for Ballet Manila--"Green", "Widmung", "Sotto Voce", "Reconfigured", "Arachnida", "Diane and Acteon" and "Dancing to Verdi".
Macuja-Elizalde and Makhateli, who partnered her in last year's "Swan Lake", thought of organizing an international ballet gala performance in Manila specifically to raise funds for Project Ballet Futures. A personal initiative of Macuja-Elizalde, the program aims to give talented underprivileged children a shot at making classical ballet a professional career for themselves.
Two of the 54 Project Ballet Futures scholars, Jessa Balote and Jamil Montebon, were recently interviewed for CNN's Eye on the Philippines series, helping to draw attention to the scholarship program.
Tickets to World Stars of Ballet are available in Ticketworld at www.ticketworld.com.ph. For more inquiries, call 4000292 or 5255967 or e-mail [email protected]
[Photo 1: Yoel Carreno and Yolanda Correa Frias of the Norwegian National Ballet. Photo 2: Natalia Kremen and David Makhateli of The Royal Ballet]