As you likely already know, I love statement photography. We have a couple of great ones in our living room: a portrait of a young African American albino girl from a South American photographer and a black and white by Portland, Maine based photographer by Winky Lewis, that I first picked out for the model apartment I decorated at the Troy Boston.
When I was putting together the post about Emily Henderson's new book a few weeks ago, I became absolutely smitten with a photo she used in a post on her own blog, illustrating the creation of a gallery wall in collaboration with Etsy and Framebridge.
I am now officially obsessed with Austin-based photographer Suzanne Koett. I love so many of her pieces, and purchased two large scale ones from the same series that I may hang in our bedroom once (if) it is finally renovated. (I will definitely do a full ARTmonday blog post on her too.)
In the meantime, let's look at 20 bedrooms with statement photography, from airy loft-like rooms with a feminine bent, to bedrooms with pulled together classic decor, to masculine style bedrooms. Each has statement photography that makes a definite impact, setting the tone for the room.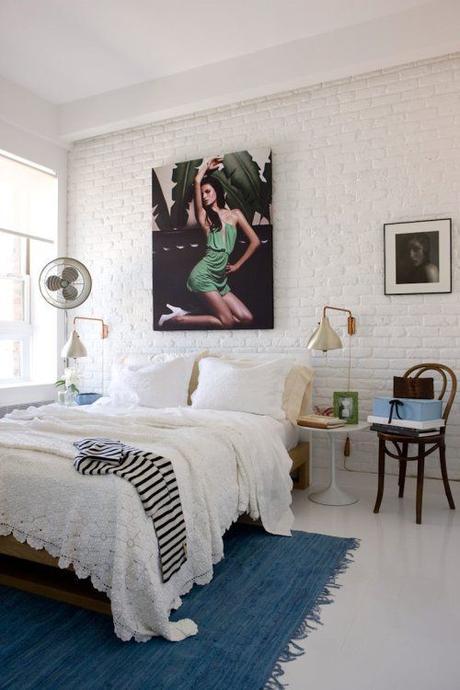 Montreal loft designed by Nathalie Bouchard and Annie Horth of Creative Flats
Photo above the bed by Malina Corpadean for FASHION Magazine
Photo by Jean Longpré  •  Maison & Demeure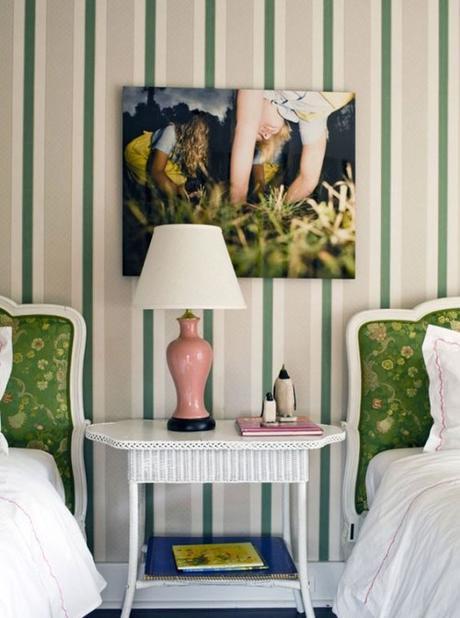 Interior design by Steven Sclaroff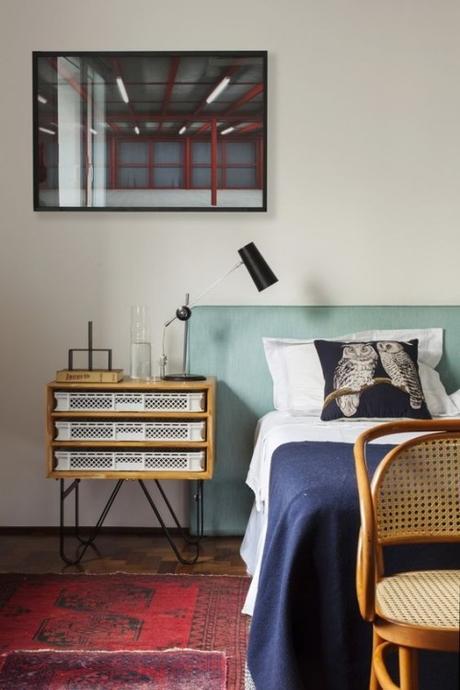 Home in São Paulo
Interior design by Mauricio Arruda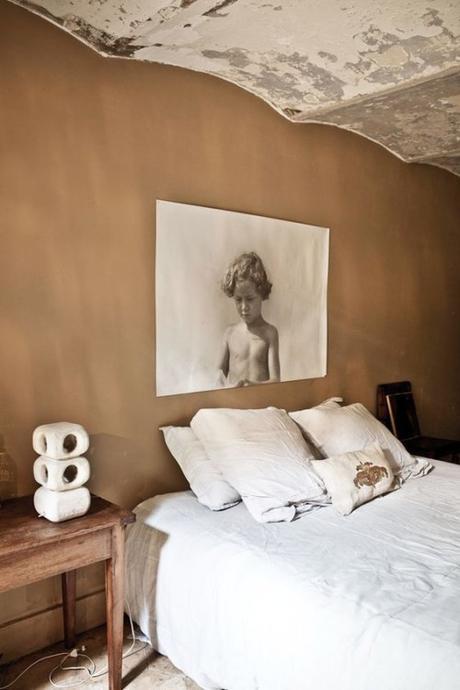 Home in Brussels by interior designer and architect Muriel Bardinet
Photo by Karel Balas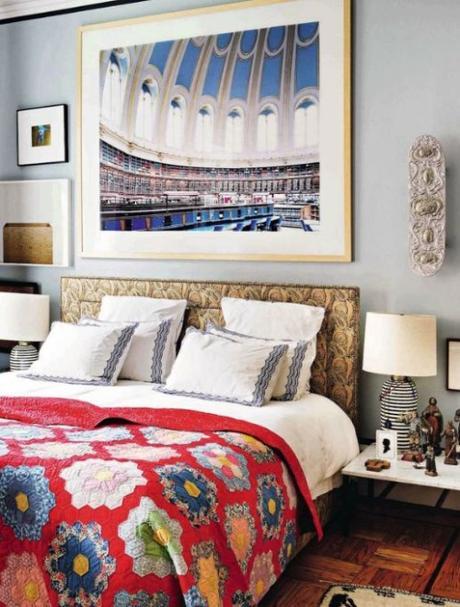 AD Espana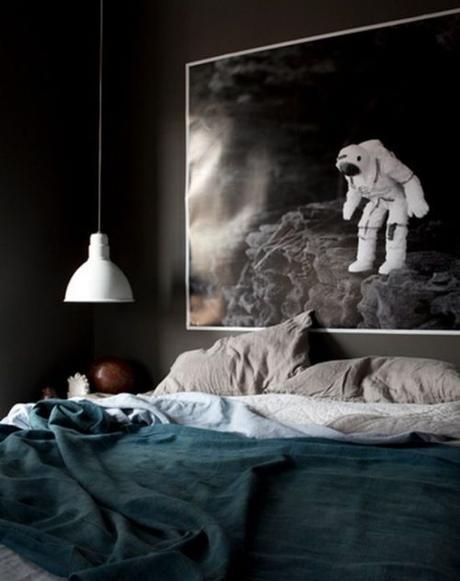 Photo by Seth Smoot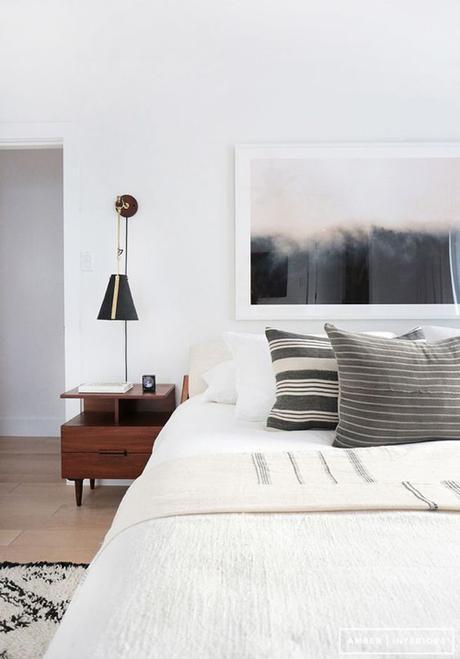 Interior design by Amber Lewis of Amber Interiors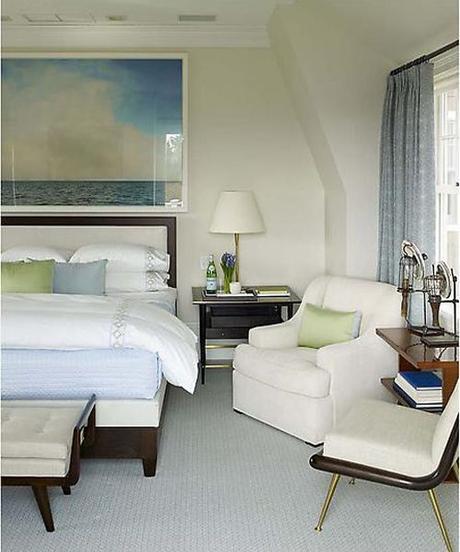 Interior design by Steven Gambrel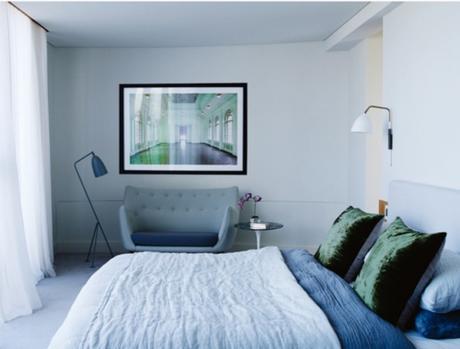 unidentified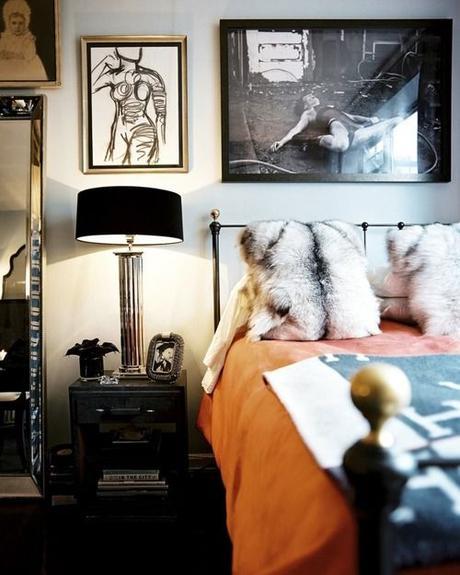 Interior design by Ryan Korban  •  Lonny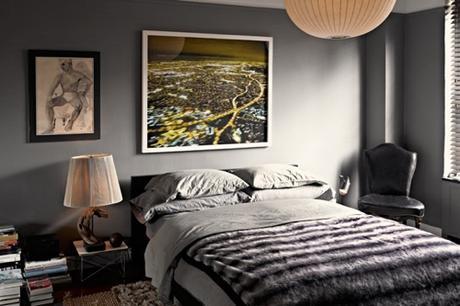 NYC apartment of photographer Douglas Friedman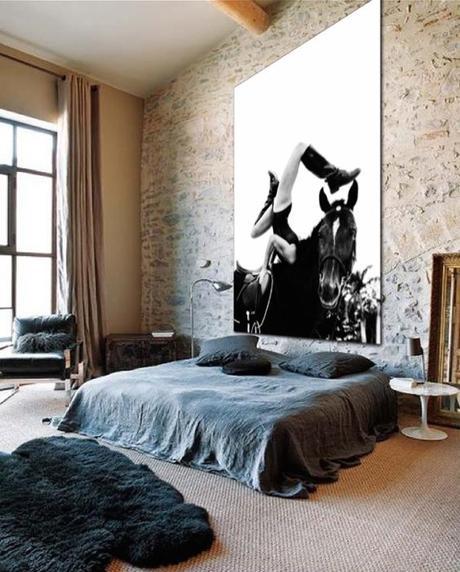 unidentified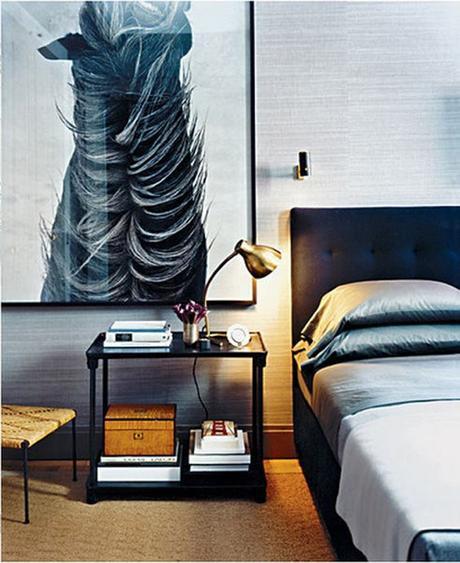 Francisco Costa's NYC apartment
Photo by Martyn Thompson for T Magazine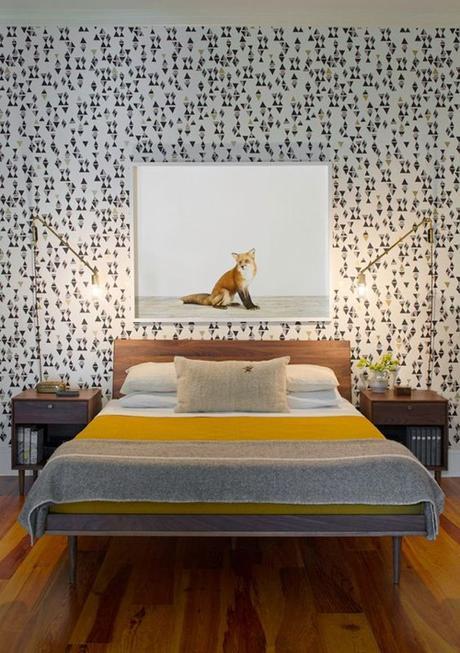 Interior design by Rethink Studio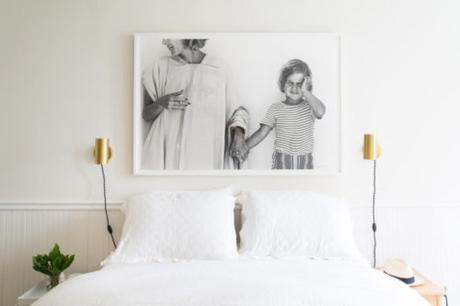 Home of interior designer Tali Roth of Homepolish
Photo by Claire Esparros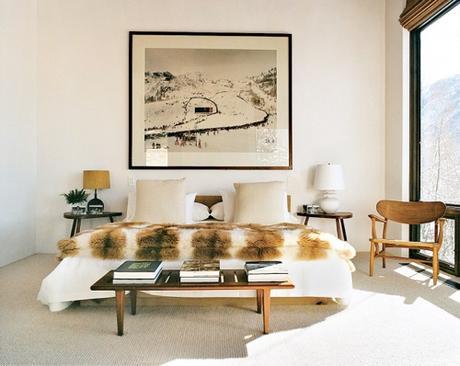 Aerin Lauder's Aspen ski house
Interior design by Daniel Romualdez
Photo by François Halard for Vogue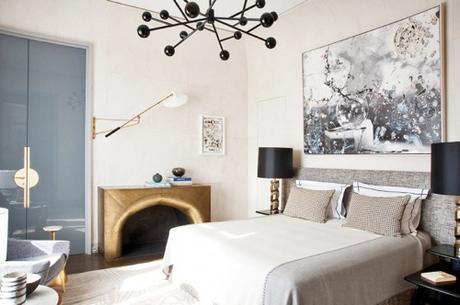 Interior design by Jean-Louis Didiot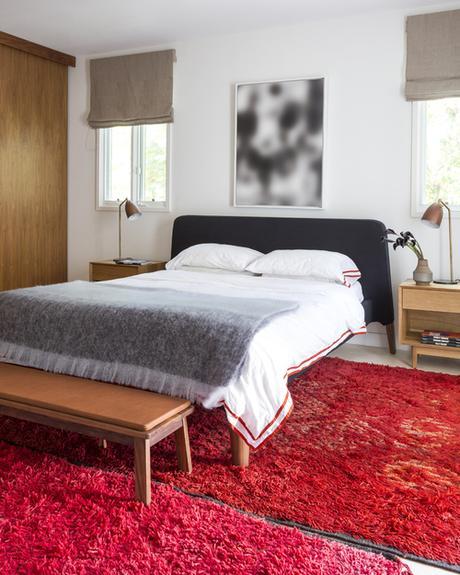 Home in Venice Beach, California
Interior design by Ashe Leandro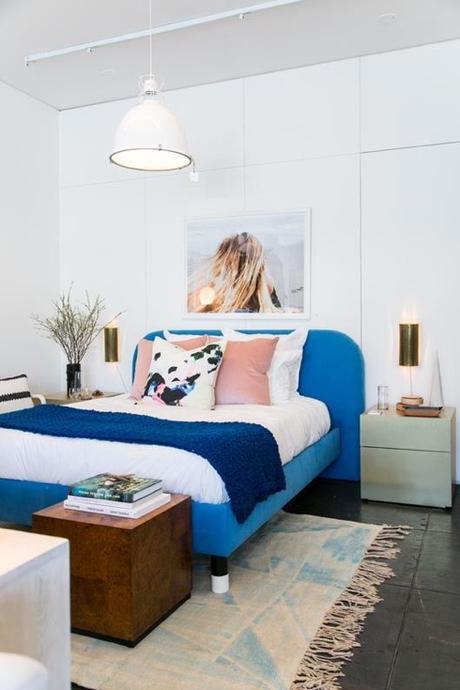 Interior design by Consort Design
Photos by Lily Glass for sfgirlbybay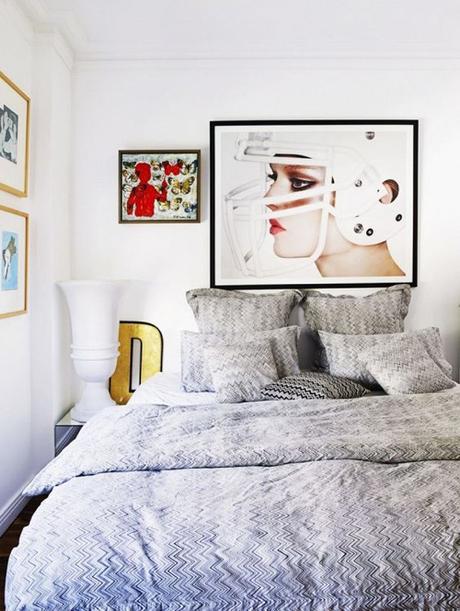 Artist and interior designer Dina Broadhurst's Sydney apartment
Photo by Prue Roscoe  •  Real Living