Interior hints for hosts will enlighten you to know that spending on Airbnb interior design /decor is not an expensive adventure but an investment that will, in the long run, give you a better, higher occupancy, and more money generated for you.
So, an Airbnb listing with a tastefully designed interior will do better than a listing without interior design.
Therefore, you need to have a paradigm shift from seeing interior designs on Airbnb as a cost to seeing it as an investment.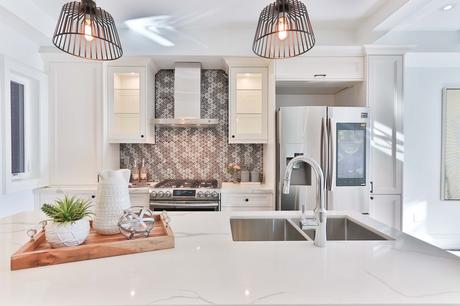 Interior hints for hosts
You could read up more on income calculator to have an overview of what you stand to gain.
These interior hints for hosts will not only make your listing clean but also stylish and cozy, right? No guest wants to stay in one yucky, rickety abandoned home with a clunky sofa, old dining table, and a crooked lamp from 1993.
Appearance, therefore, thus matters. So, making a conscious effort to invest in the interior or exterior designs, and professional images or artifacts will go a long way in making the guests want to pay more.
Consequently, we shall be focusing on some do-it-yourself interior hints for hosts in other to make their Airbnb listing a paradise on earth.
Take Home message so far:
The better your interior design, the higher the rate you can charge
Interior designs leave a lasting image in the mind of your guests which brings about a revisit
Let us consider the following areas.
This forms part of the living space these days and as such must be treated nicely, the balcony should be seen as part of the indoor areas too. A doormat for example is essential in front of the entryway to help trap dirt.
In other to make this area exciting and cozy, you could put Adirondack chairs with colorful appearance; outdoor throw pillows, beautiful rugs, and fun table
The bedroom area.
I will advise that every Airbnb host should spend at least a night in their vacation rental in other to have a firsthand experience of what the guest will experience. Every guest looks forward to a night of fantastic night sleep.
Decorate your Airbnb bedroom with a complete set of bedding. It could also be customized with pre-matched additions like pillows. You could also add a colorful rug.
Always use a white bed sheet because white implies cleanliness. A large piece of framed artwork could also be attached to the wall.
The living room area.
A comfortable sofa is essential. Let it be as large as the space available in your living room. Neutral colors like dark gray or brown could be used because they are good with wear and tear.
Throw blankets a decorative accent pillows are a great design for your vacation home chairs, sofa, etc. guests love to have a place they can visit to watch TV or even chat.
The curtains should be ditched. This helps to open up the room. A wreath of flowers could also be added to the front door.
Decorating hints for the kitchen and dining area.
Firstly, it should be noted that your kitchen must be filled with essential cooking stuff that best suits what you are offering as a vacation rental home.
Besides, colors could be added to your kitchen. This can be through the introduction of rug
A bunch of magazines on the dining table won't be a bad idea, but it must not be too much. Also, colorful and easy to clean dinnerware is a good choice for your vacation rental dining area.
In addition, the kitchen area must sparkle clean as this speaks volumes of your Airbnb listing. A microwave and stove should be provided.
Other areas to pay attention include
Use a very bright paint (white preferably) on the walls and ceilings.
The use of a cool wooden wall hook will add glamour to your entryway.
Make available luggage rack for your guests
A well decorated ceiling lights. Add a chandelier if possible
Every bed should have a separate lamp.
Having a theme. This is quite important if you have a website. It helps to easily select colors.
Artificial orchids can also add colors to any room.
Let us consider the other critical points while handling your interior designing. They may not strictly be consider "interior design" but are a must for every short term rental:
A coffee maker. The provision of a coffee maker will give a nice touch Airbnb listing, even if you do not have a kitchen. Several guests want to take their coffee before going out in the morning.
Closet space and hangers. Guests who stay for more than a night will require a place to hang clothes, even if it is on a rack.
Comfortable beds. An uncomfortable bed can water down every other good experience in your Airbnb listing.
Great WIFI. This is one of the most important interior hints for hosts. Every guest wants a fast internet service where they can upload their vacation experience.
---
#interior hints for #airbnb hosts: a small #attention to #details can #help you in making more #money with your short term rental
Click To Tweet

---
Conclusion
Carefully curate the details of you home. These interior hints for host will continuously make guests sort after your Airbnb listing as they are sure of enjoying their stay in a cozy and a homely environment. Use the AirBnB income calculator in order to understand how much budget you can devote to these renovation and consider listing your property in AirBnB as well as in BookingDotCom for maximizing your visibility and therefore the amount of guests
The post Interior Hints for Hosts appeared first on Short Term Rental Income Experiment.
Short Term Rental Income Experiment - Making the best of your home or vacation property