Interior Awnings Coming Soon!
There's many ways to create a fun and beautiful room with interior awnings over your windows or doorways.
Indoor Awnings can create the feeling of an Italian Cafe' or French Bistro inside your kitchen.
A bedroom for your child can become a fun exciting place. Below is a Paris inspired bedroom with indoor awnings creating an outdoor feeling of traveling through Paris.
In any room, interior awnings can help create a unique themed room for your home.
We will be offering interior awnings online soon! We will make them with your fabric, or you will be able to buy a DIY Kit with all hardware and sewing instructions.
If you would like to be notified when they are available, please email [email protected] and we will also send a coupon for you to use on your first interior awning order!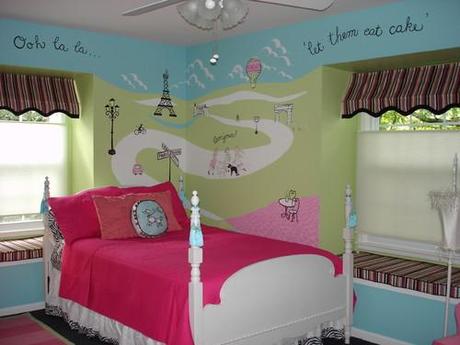 bedroom design by chicago interior designer LMR Designs, LL