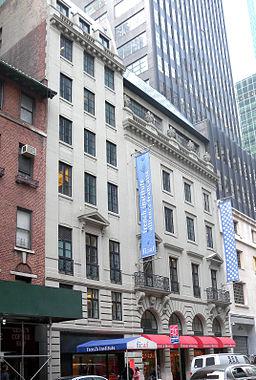 Alliance Française in NYC - By Jim.henderson, via Wikimedia Commons
What else could a language school play its sole purpose but to teach their students the basics of French language learning? Yes, French learning can be acquired online, and there are hundreds of new and freshly discovered ways to learn it in the computers alone.
But wouldn't it be even greater that language schools logically also has computers that can complete your French learning even more? Depending on computers for French language learning is good, but the remarkable resources of the Internet plus systematic ways from language schools are even better!
Besides, language schools—especially our most recommended French language schools established in selected places around the world can boost up that learning from a learned skill only to an enticing ticket for further employment opportunities. Would you like to work in the international business and agencies in French-speaking countries? How about in the French research institutes? Would you also like to teach French and become a French language teacher? How about an interpreter? There are honestly countless employment opportunities you can avail just by learning French formally!
So what are you waiting for? Choose the language schools of your choice that will complete your French learning and go for it! The best option we can recommend you is to learn French in France. Which is yours?