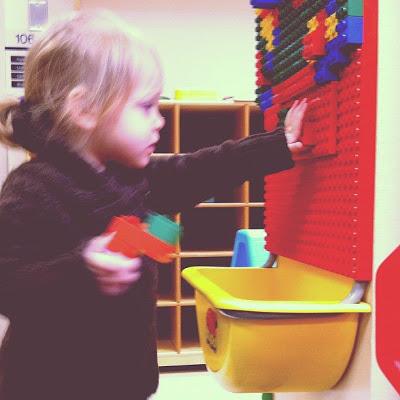 One of the great joys of parenting is getting to act like a kid again. For every toy you step on with a blood-curdling scream, you gain an hour of building awesome forts and robots and racing tracks. While there's nothing stopping child-free adults from playing with interactive toys, it might garner a few strange looks, so count your blessings and pass the Hot Wheels. These are a few of our current favourites that will stimulate your kids' imaginations as well as your own.
Lego
While your kids just cram the blocks together, seemingly at random, you will be poring over the instructions to painstakingly recreate the Millennium Falcon of your childhood dreams. Meanwhile, your children will be creating their own memories of the time Dad wouldn't let them play with the Lego construction set because he was busy using it himself. In all seriousness, if you want your daughter or son to be an engineer, don't skimp on the Lego.
Scalextric / Hot Wheels
A few summers ago I visited some friends in England and spent two full days drinking beer and playing with their daughter's car racing set. I challenge you to pick up that racing controller and tear yourself away in less than a couple of hours – even Top Gear hero James May got in on the action with his televised attempt to build a life-sized recreation of a famous British racing course with the toy car tracks.
Giant Pianos
Remember that scene in Big, where Tom Hanks plays on the giant piano at FAO Schwartz? You know you want some of that. When your partner blanches at seeing the giant floor mat taking up the corridor, tell them your children are learning the critical basics of music knowledge while staying active. Just don't admit that you're doing the same.
Jumbo Knockout
You stomp on an elephant-shaped pump, it shoots a little dart, and if you're lucky, you knock some plastic monkeys off a tree. Simple and ridiculously fun, this game teaches kids about cause and effect, trajectory (when they're old enough for the physics talk), monkeys and elephants, and gets them off the couch. What more could you ask? Well, you could ask them to go to bed so you can play with it.
---

Guest post was brought to you by Tesco

Email This
BlogThis!
Share to Twitter
Share to Facebook