<a href="http://www.yesadvertising.com">affiliate marketing</a>
As global semiconductor revenue hit $306.8 billion in 2011, Intel grabbed its biggest bite of the chip market to date.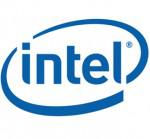 Worldwide semiconductor revenue was up $5.4 billion, or 1.8%, in 2011 compared with 2010, according to a report from Gartner Inc. on Tuesday.
And while a revenue gain in the overall market is good news in a sluggish economy, the brightest spot came for Intel .
The world's largest chip maker marked a 20.7% revenue gain, easily keeping Intel in the top market share position for the 20th consecutive year.
Intel also had its highest-ever market share in 2011 at 16.5%, Gartner reported, topping the 16.3% market share that Intel recorded in 1998.
Samsung was second with an 8.9% market share. While the company was in the second-place spot, it did not make the kind of year-over-year gains that Intel did. Samsung recorded only a 1% increase from 2010.
In the third spot, Toshiba faired even worse, showing a year-over-year decline of 4.8%. For 2011, Toshiba held 3.8% of the global market share. Texas Instruments was fourth, also with 3.8% and Renesas Electronics was fifth with 3.5%.
While Qualcomm grabbed the number six spot in 2011, with 3.3% of the global market share, the company showed the biggest increase among all the chip makers. Between 2010 and 2011, Qualcomm had a 38.8% gain, Gartner noted.
Last month, Gartner said the semiconductor industry is on the brink of a rebound this year.
Source: computerworld.com
<a href="http://www.yesadvertising.com">affiliate marketing</a>