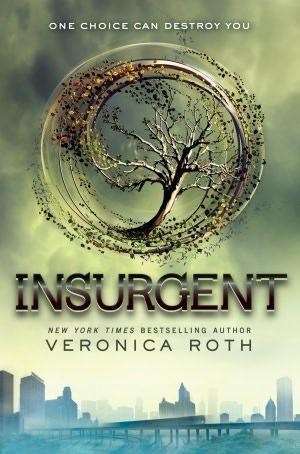 Insurgent (Divergent #2) 
By Veronica Roth
525 pages | May 1st 2012 | HarperCollins Children's Books





One choice can transform you—or it can destroy you. But every choice has consequences, and as unrest surges in the factions all around her, Tris Prior must continue trying to save those she loves—and herself—while grappling with haunting questions of grief and forgiveness, identity and loyalty, politics and love.
Tris's initiation day should have been marked by celebration and victory with her chosen faction; instead, the day ended with unspeakable horrors. War now looms as conflict between the factions and their ideologies grows. And in times of war, sides must be chosen, secrets will emerge, and choices will become even more irrevocable—and even more powerful. Transformed by her own decisions but also by haunting grief and guilt, radical new discoveries, and shifting relationships, Tris must fully embrace her Divergence, even if she does not know what she may lose by doing so.
New York Times bestselling author Veronica Roth's much-anticipated second book of the dystopian DIVERGENT series is another intoxicating thrill ride of a story, rich with hallmark twists, heartbreaks, romance, and powerful insights about human nature




Insurgent is a riveting action-packed sequel to the already action packed Divergent. It is here that we read in wait and anticipation as our Heroine and her crew had to hide, run and escape oppression after oppression. If it's not one thing in this place it is another. The society cannot seem to function peacefully without their rules or roles, without a leader. 
So many times in this book did I want to give Tris' head a good shake. I understand that she is trying to help people but she continues to make the same mistake of keeping secrets over and over again. Even after She and Four talk about not keeping secrets she does it again! If I was Tobias, I would be so done with that crap. 
I've had friends who do this, keep major secrets until you have to find out in the worst way possible. It my case it was only devestating but in Tris' case is it dangerous! She begins to become her own enemy. 
I could not however, put the book down. It sucked me in and when I finished it, only to discover I did not have the third one handy, I was not happy!!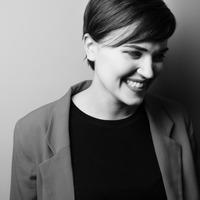 Veronica Roth is from a Chicago suburb. She studied creative writing at Northwestern University, and wrote DIVERGENT (Katherine Tegen Books, May 2011) and INSURGENT (May 2012). The third and final book in The Divergent Trilogy, ALLEGIANT, will come out on October 22, 2013. In the meantime she will spend endless hours browsing Wikipedia in her pajamas as she eats corn flakes. (Or some other kind of bland breakfast cereal.)
Website - Goodreads