Ugadhi (Telugu New Year) is right around the corner (March 31, 2014) and I wanted to post some quick and easy dishes to make for the festival. If you are like me who forget to soak urad dal but still dream of making idlis/ dosas or vadas, then this post is right for you!! These vadas use urad dal flour instead of whole urad and they can be made in about 2~3hours which includes a brief resting period.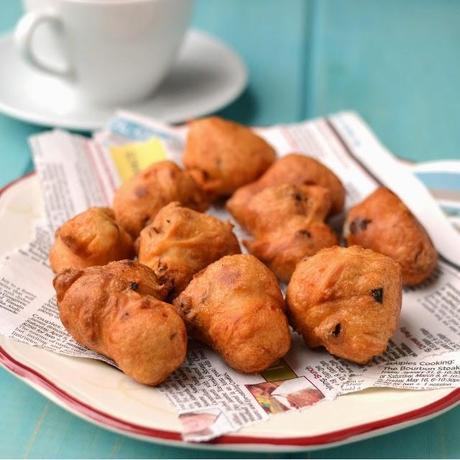 Apart from the forgetfulness, another reason for making these vadas using urad flour is that most of the American blenders are not powerful enough to grind the lentils without adding copious amounts of water. Adding water is OK for most of the recipes, but for vadas the batter needs to be very thick and smooth with little or no water added during grinding. So that's where the flour comes in very handy.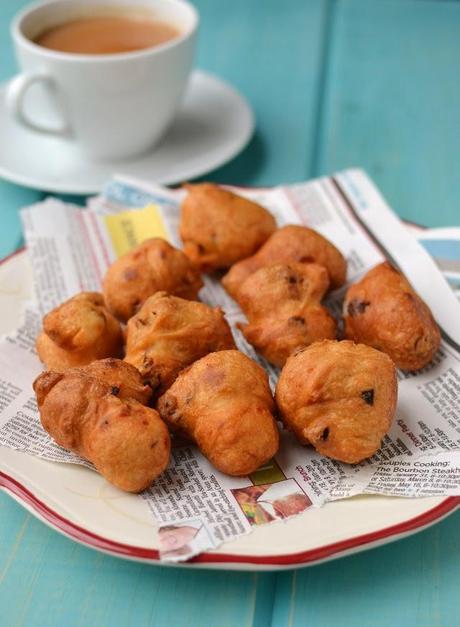 My mom made proper
Chillu Gaarelu
 (vada with holes) using urad flour while she was here, but I couldn't take the pictures then. So I promptly noted how she made them in my notebook to try them myself  later. When I tried making them, I think I added a little too much water and so couldn't make traditional looking vadas/ gaarelu with the hole in the middle. I will definitely make these again and make the traditional ones and will update the post with the pics.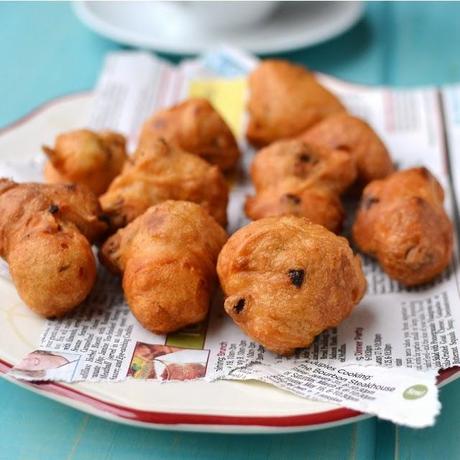 Ingredients
:
Serves 2~3
Urad dal flour - 1cup
Onion - 3tbsp, finely chopped**
Curry leaves - 6~8, finely chopped
Baking Soda - 1 pinch
Green chilies - 1~2, optional
Salt - to taste
Method
:
In a mixing bowl, combine the flour, onion, curry leaves, green chilies (if using) and salt. Add about ½~¾ cup of water to make a very thick paste like batter. Add water very slowly, so that you won't end up with watery batter.
Cover the bowl and set aside for 2~3 hours.
Just before making the vadas, add the baking soda and mix well.
Heat oil for deep frying. Take lemon size ball of the batter and place it on a damp plastic ziploc bag or your palm. Flatten it slightly and poke a hole right in the middle (as in a donut or bagel). Gently slide the vada into the hot oil and fry on medium flame until golden. Flip carefully and fry on the second size until golden. Fry 3~4 vadas at a time depending on the size of your pan. Repeat with rest of the batter.
Remove using a slotted spoon onto a paper towel lined plate and serve hot with chutney.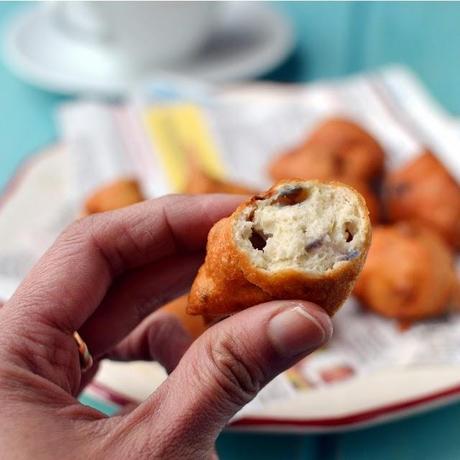 ** I added onion since I made them for our evening snack, but if you are making them for the festival, then skip the onion all together or add shredded cabbage instead.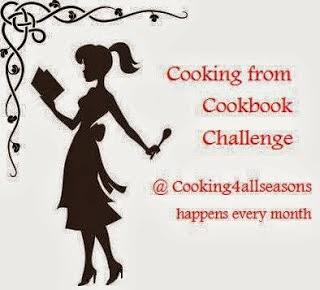 Linking this to Valli's 'Cooking from Cookbook Challenge: March -- Week 5'.

And also to Fabulous Feat Friday# 8 being hosted by Saras & Priya Srinivasan.