BM# 63: Journey through the Cuisines 
Week 2: Rajasthani Cuisine 
Day 9: I for Instant Rabri with Rajasthani Mawa Malpua
We are starting a new week in a new state today. After all the yummy Bengali dishes from last week I am going on a culinary journey through the desert state of
Rajasthan
. Again I have a sweet dish to start the week -- Instant Rabdi (Rabri) with Mawa Malpua.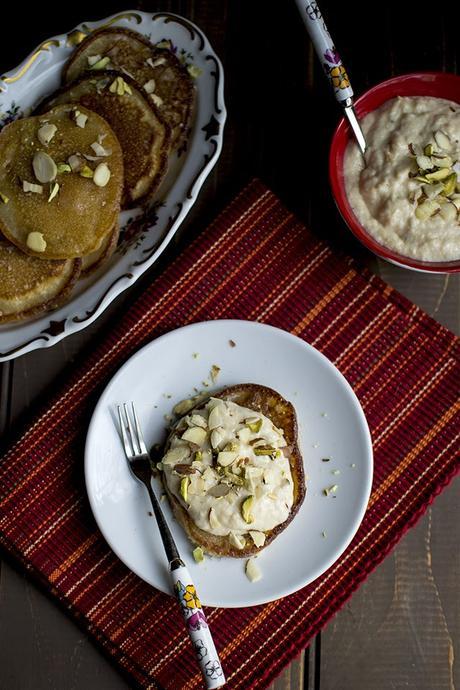 Letter 'I' seemed a little difficult to find recipes for and after looking around the internet, I decided to make 'Imarti', a cousin of jalebi aka jhangri (in the Southern states). It is quite commonly made all over the country and technically cannot be associated with Rajasthan, but I took the plunge and finalized it for 'I'. I watched a few videos and I was confident that I had it all figured out. I set out an afternoon making the Imarti, but unfortunately (sob.. sob..) my imarti were epic failure. They were not juicy and sweet -- instead they were rubbery and sugar crusted :-(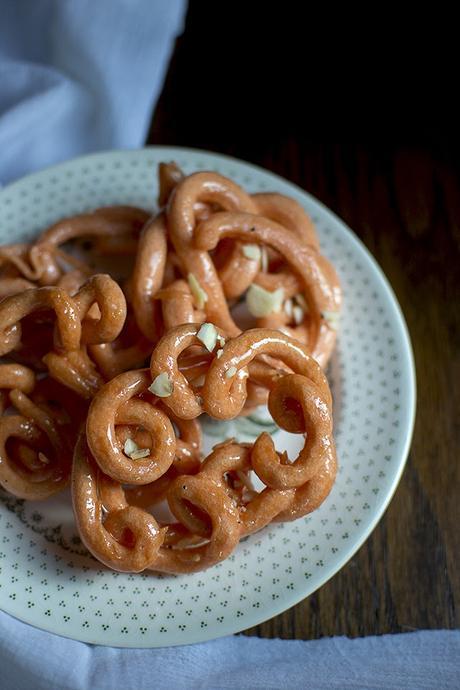 Back to the drawing board, I had to get creative with the names, so it is I for Instant Rabdi with Mawa Malpua. These I absolutely loved -- so easy to make and the taste was OMG, so rich, decadent and sinful. I couldn't stop myself from eating a couple of malpuas with rabdi and then had to walk around the block to get rid of the guilt (and calories).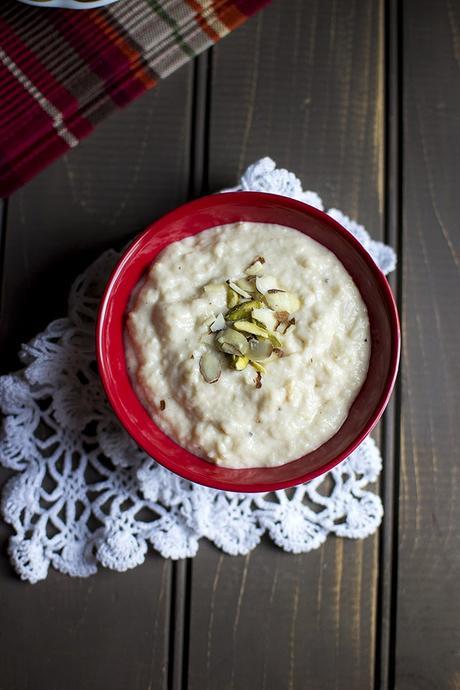 This instant rabdi is the easiest dessert you could ever make. Traditionally it is made by boiling milk and the cream is collected for about 1½~2 hours. I didn't have that much patience, so went with a quicker and instant version. Recipe uses bread to thicken this rabdi/ rabri. I also used evaporated milk to make even more quick. But you can also use regular whole fat milk and boil till it thickens a little, may be about 20~25 minutes.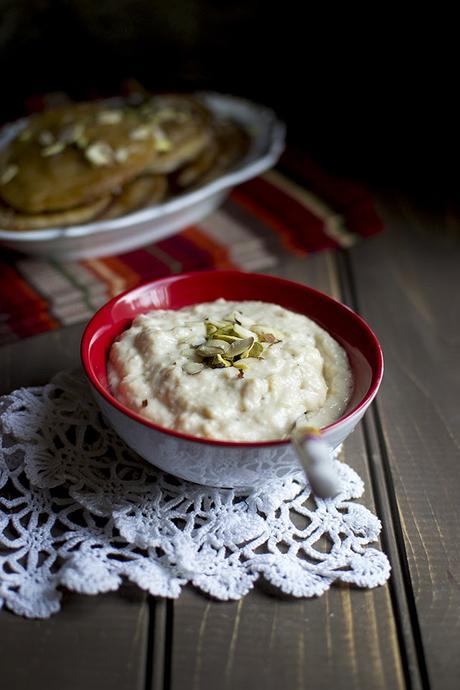 Rabdi can be served just as is or it can be served along with malpua or jalebi or falooda. Serve it chilled or at room temperature for a yummy yummy dessert.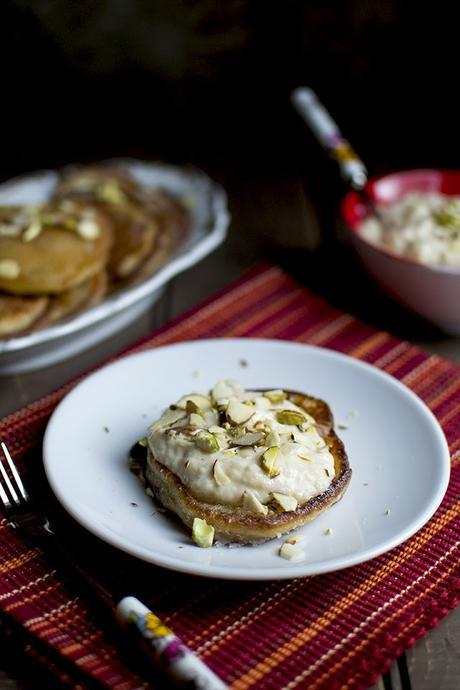 Recipe adapted from Tarla Dalal
:
Instant Rabdi
Ingredients
:
1 14oz. can

Evaporated Milk (or use 2cups of whole milk boiled to about 11/2cups)

1cup

Whole milk

3tbsp

Condensed Milk (adjust as per taste)

1

Slice of white bread, crust removed

½tsp

Ground Cardamom

As needed

Chopped Pistachios & Almonds
Method
:
In a heavy bottom nonstick pan, combine evaporated and whole milk. Bring to a boil and simmer till the mixture thickens a little bit, stirring occasionally, about 8~10 minutes.
In the meantime, blend the bread slice to make fresh breadcrumbs.
Add the breadcrumbs, condensed milk and cardamom to the milk and simmer for 4~5 minutes. Let it cool, then refrigerate for 3~4 hours before serving. Garnish with chopped nuts and serve with Mawa Malpua.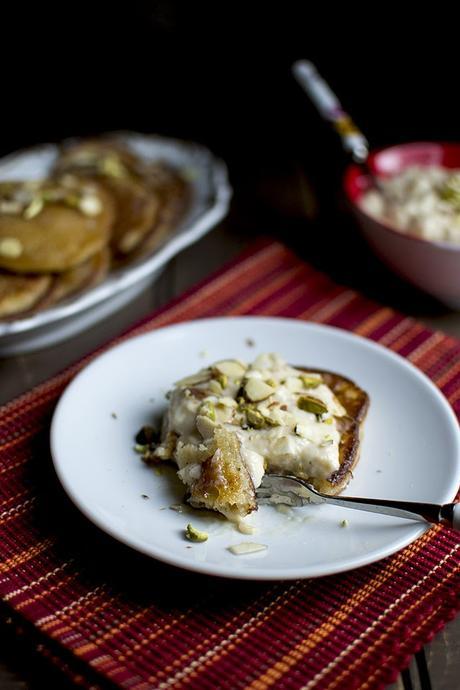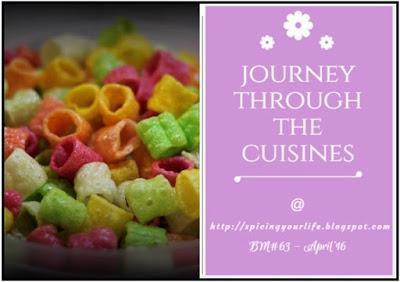 Check out the
Blogging Marathon page for the other Blogging Marathoners doing BM# 63.
An InLinkz Link-up