This easy Instant Pot Vegetable soup is cozy, hydrating, and loaded with vegetables. Make it easily in the Instant Pot, and customize with your favorite veggies!
We just love this fully loaded vegetable soup as a way to load up on veggies during the cooler months. Lucky for us, it's even easier to prepare in the Instant Pot!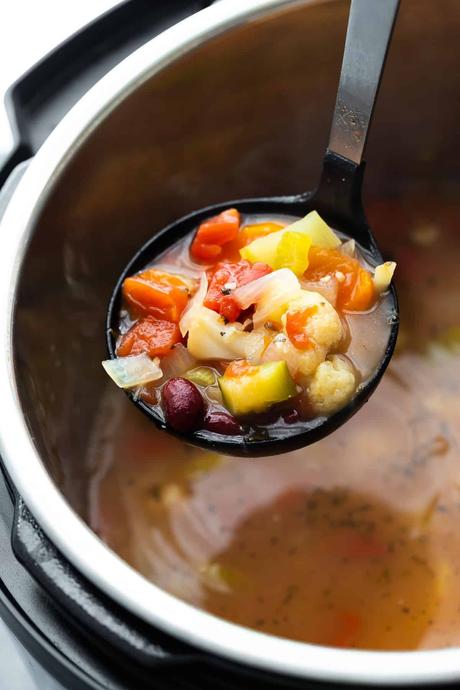 A classic, nourishing, and hearty soup that is bursting with healthy veggies, this Instant Pot vegetable soup is a one-pot meal that comes together in just over an hour, most of which is completely hands off time. It's a go-to recipe for meal prep in our home during the fall and winter!
This recipe is vegan, gluten-free, low in calories, and filled with wholesome veggies!
Reasons You'll Love This Recipe
it's loaded with healthy vegetables and nourishing ingredients, but still packs a delicious punch of flavor
it is vegan, low carb, and  gluten-free
it's perfect for busy weeknights, lazy Sundays, or for stocking the freezer with easy meals
Recipe Video
Watch the video below to see how to cook Instant Pot vegetable soup! You can find more of my recipe videos on my YouTube channel and Facebook page.