Sometimes the easiest meal to prepare can also be the healthiest, like these Vegan Refried Beans.
Made completely from scratch using dried Pinto Beans, these will taste nothing like that stuff that plops out of a can, I promise.  And without any of the fat, lard or salt you'd expect in the commercial varieties.
And the best part?  Besides the flavor?  I made these in my Instant Pot in less than an hour!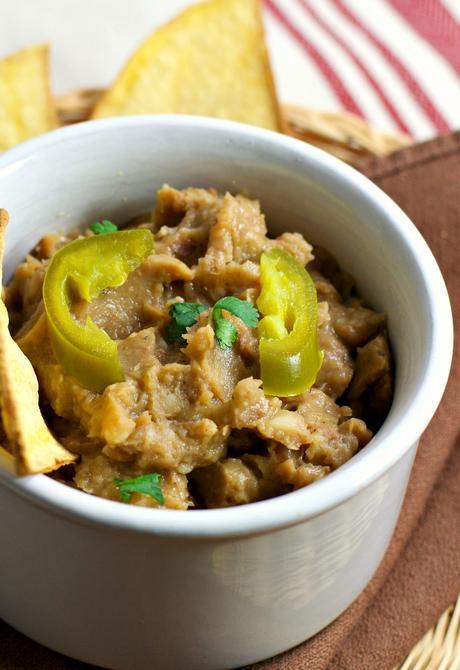 My Instant Pot Pressure Cooker is becoming quite the handy little kitchen tool.
I mean who would have thought?  From dried beans with NO overnight soaking to soft, creamy Vegan Refried Beans in less than 1 hour.
Amazing!
Last night's dinner was Homemade Bean Burritos with a side of Rice.  I also chopped up some veggies for the Burritos and whipped up some of my favorite New Mexico Red Chile Sauce to pour over everything.
Simple, fast, healthy, and you better believe it was tasty.
Vegan Refried Beans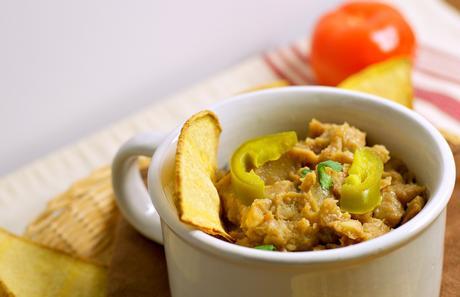 Vegan Refried Beans in an Instant Pot | Brand New Vegan
Start by using the SAUTE mode (LESS) setting on your Instant pot to sweat 1 diced yellow onion, 4 cloves of minced garlic, and 1 Jalapeño that has been seeded and minced.
When the veggies have softened, simply turn OFF the pressure cooker, and add 2 cups of dried Pinto Beans that have been picked through and rinsed.  Than add 4 cups of Low Sodium Veggie Broth and 4 cups of Water.
For seasoning, add 2 tsp of Mexican Oregano, 1 tsp of Ground Cumin, and ½ tsp Ground Pepper.
Attach the lid, make sure the valve is set to SEALING, and then press MANUAL.  Set to 30 minutes and walk away.  The IP will beep when they are done.  It will automatically put the IP in KEEP WARM mode and start counting UP.  Once 10 minutes have passed, you can carefully release the rest of the steam.
There will be a lot of liquid in the pot, so carefully ladle out most of the liquid.  I had enough to just about fill my blender.  Don't toss it just yet – let's mash our beans first.
I used my handy KitchenAid Immersion Blender to blend the beans, right in the Instant Pot.  If you don't have one, you can use your potato masher, a fork, or even a blender with short pulses if necessary.
If the beans seem to thick – simply add some of your bean liquid.  Mine still looked kind of runny after mashing, but they did firm up a lot after they cooled.
Finally, add anywhere from ½ tsp to 1 tsp of salt to taste.
I hope you enjoy these beans as much as my family did.  Please, leave those comments and even post a picture if you want.  We love to hear your feedback!
Oh and before I forget – I'm using a new Recipe Card Plugin for this recipe…..so be sure and tell me which one you prefer.
Thanks and Enjoy!

Vegan Refried Beans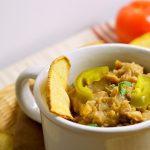 Fresh beans in less than an hour? These Vegan Refried Beans are made completely from scratch using dried Pinto Beans and an Instant Pot Pressure Cooker….
1 Onion (chopped)
4 cloves Garlic (minced)
1 Jalapeno (minced)
2 cups Dried Pinto Beans (rinsed)
4 cups Vegetable Broth (low sodium)
4 cups Water
2 tsp Mexican Oregano
1 tsp Ground Cumin
1/2 tsp Black Pepper
1 tsp Salt
Use SAUTE mode LESS setting on your Instant Pot to sweat onion, garlic, and jalapeño

When veggies have softened, turn OFF IP and add rinsed beans, veggie broth, water, and seasoning

Attach lid, set to SEALING, and use MANUAL mode for 30 minutes

When finished, allow to naturally vent for 10 minutes and then carefully release remaining pressure. 

Remove the majority of liquid by ladling it out into another container.  Then mash beans to a creamy consistency using a potato masher, fork, or immersion blender. 

Beans will be slightly runny, but will firm up when cooled.  If additional liquid is needed use the leftover bean liquid 1 Tbs at a time. 

Season to taste – up to 1 tsp of salt.