This all purpose Instant Pot shredded chicken breast comes out juicy and flavorful each and every time. Enjoy it as is, or use it up in other recipes through the week!
When it comes to cooking, mastering the basics means you can get in and out of the kitchen quickly and efficiently. After sharing these all purpose Instant Pot chicken thighs, it's time to share this shredded chicken breast recipe with you!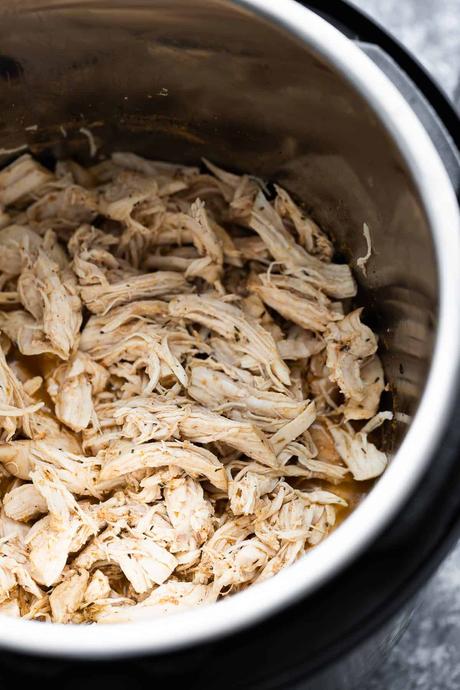 This is the kind of recipe that you can enjoy as written, or use as a base for a number of other dinners through the week. Tacos, pizza, enchiladas, wraps, even shredded chicken sandwiches would all work great!
Don't forget to pin this post to save it for later!
Reasons you'll ♡ this recipe
you can cook the chicken breast from fresh or frozen
you can serve the chicken shredded or sliced
it can be enjoyed immediately or used up in other recipes (it stores really well!)
Recipe video
See exactly how to cook this recipe by watching the video below! You can find more of my recipe videos on my YouTube channel.